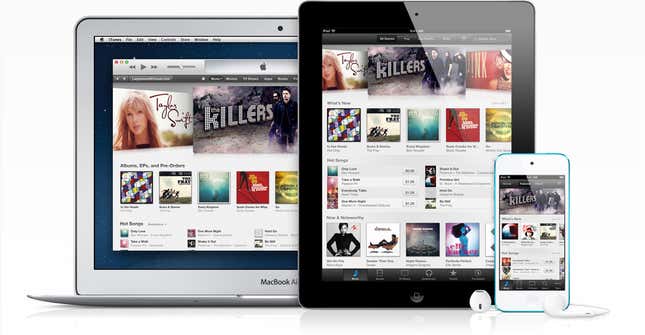 Apple will release its long-awaited revamp of iTunes as soon as Thursday, The Wall Street Journal is reporting.
The update, iTunes 11, will test Apple's strength in the digital media business, which brings in $8 billion a year for the company. Apple more-or-less created the market for a la carte downloads of music and video, but it has been challenged aggressively by huge rivals like Amazon and Google along with scrappier competitors. Many of the companies let users stream, rather than download, media, an option that's particularly attractive on tablets and phones. Pandora, Spotify, and others offer access to music libraries for free.
Apple will stick with its a la carte model in iTunes 11, according to the Journal, but offer users the ability to stream media after purchasing and downloading it once. So users who download a song to their MacBooks, say, will be able to stream the same song on their iPhones without downloading it again. That's a very guarded step by Apple at a time when users have shown a preference for streaming services that never require downloads.
The release of iTunes 11 had been anticipated all year, then delayed for another month amid engineering challenges. It also represents the first big test for Apple senior vice president Eddie Cue since he was elevated in a management shakeup last month. That's the focus of the Journal story, which is well worth a read.