The mission for a designer in any age is to find ways to create with the technology of the day. Over the past two decades this has led to close observation of material enhancements, connected devices, and shifting habits in the home. The innovations that came from the integration of those, and other, advancements are especially reflected in the objects we interface with everyday: our electronics and items found in the spaces we inhabit.
It's been a collaborative and iterative process to reach the present, where striking design has become a necessary quality of the things we bring into our lives. In celebration of that process we've convened a panel in partnership with Lexus–designers of the first-ever NX luxury crossover–to honor product designs of the past two decades. In categories of electronics + communications and interior design, our panel of experts reflect back on the most influential product designs of the past two decades and look forward to the innovations that will have the biggest impact on the future–many of which were on the minds of exhibitors and attendees of CES.
Below we present our panel on interior design; our electronics + communications panel can be found here.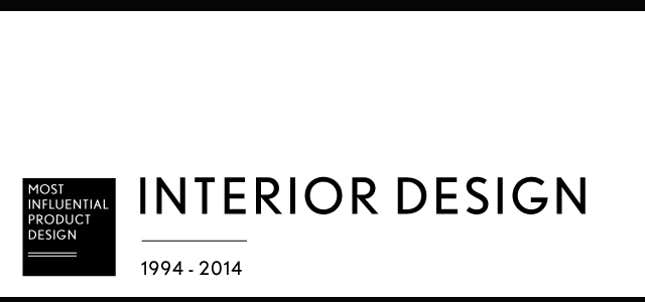 American Society of Interior Designers
Dekton is one of the most advanced materials developed for interior and exterior design. It's made using a process developed by Cosentino that essentially replicates at a faster pace than naturally occurring hardening of stone. It has applications in creating glass, porcelain, and quartz surfaces that have an amazing resistance to changes caused by use and the elements.
Frank Yoo, Director of Product Design, Lyft
IKEA. As Joseph Eichler made modern architecture accessible to the middle class, and as Diane von Furstenberg made fashionable dresses inexpensive and chic, IKEA has accomplished that with interior design. They democratized home decor and inspired young singles and college students to personalize their living spaces and consider an environment beyond concert posters and stuffy relics swiped from nana's house. 
Richard "Levi" Brooks, CEO + co-founder, Use All Five

Connected and controllable LED lighting is a huge breakthrough in design, technology, and energy efficiency. It's not just a light bulb; it's a light source for our imagination.
Ethel Baraona Pohl, Critic, curator, and co-founder of dpr-barcelona

The most influential projects at the moment are those that succeed in having a balance between the importance of the process and a good, useful output, while mixing up new technologies that are available for everybody with traditional knowledge. A good name to mention here is the project Open Structures initiated by designer Thomas Lommée, which now has a huge network contributing with open source designs from around the world.
Doug van Spronsen, Managing Director, Versett

The biggest impact on interior design was the advent of the personal computer. The introduction of PCs into our homes have had a dramatic change in how we design our interior spaces. From creating "computer rooms" in the early aughts to iPads replacing TVs in today's spaces, no other invention has shaped how we live more than our computer technology. Retail and commercial structures have been designed around computing devices like tablets and connected digital displays. The PC brought the world into our homes and allowed us to contribute back to it through the internet.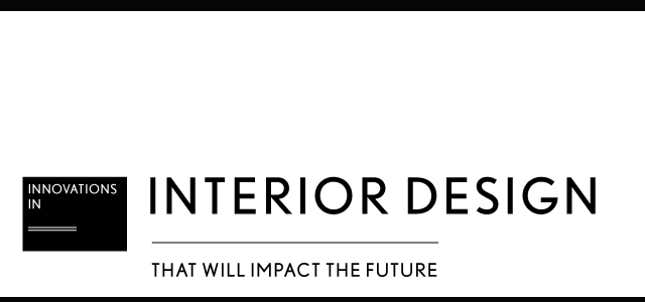 Ethel Baraona Pohl
Open source design—only when focused beyond the trendiness of the so-called IoT and the techno-optimism of the past decade—can be rather influential, because it allows the user not only to produce, but adapt products and designs to their own needs. At the same time, the outputs can be shared, adapted, and improved, creating a network of people working together, without any limitations of time and geographical borders. The most intriguing aspect of this issue is the economical value given to a product designed this way, but also the opportunity to rethink the concept of economic value, and the idea of economic exchange beyond the traditional exchange based on currencies.
Cynthia Hellen, Founder + CEO, SMPLCT Lab

Smart Furniture. The ability to talk to your furniture and have them assist you in your everyday life. Today, I am already able to open doors via apps such as Kisi, and control the room temperatures using Nest.
Doug van Spronsen
Parametric modeling design tools combined with digital fabrication. The ability to build individual elements for spaces will open up exciting forms of space and design, giving way to more expressive types of infrastructures. This will lead to a democratization of the design process through rapid prototyping and experimentation.
American Society of Interior Designers
The growth of virtual workspaces will continue to have a great impact. One example is Bluescape, a collaborative, innovative workspace system co-developed by Haworth and Obscura Digital. It uses large-scale, high-definition, multi-touch monitors that allow users to create and display information and meets the growing need for employees to work together from anywhere in the world.
••••••••••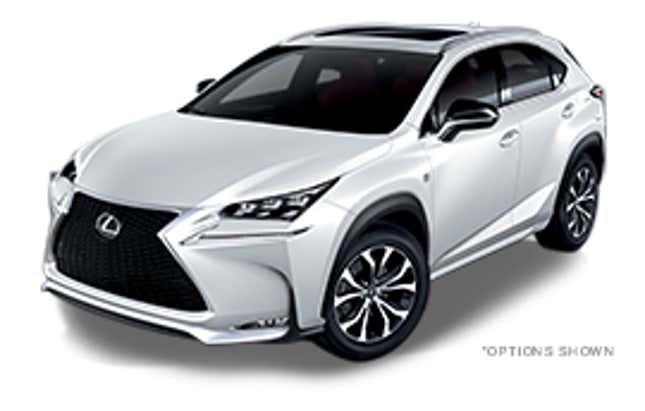 The same innovative spirit can be found in the design of the first-ever Lexus NX Turbo, a luxury crossover that goes beyond utility by combining bold style with intuitive technology and turbocharged performance.
This article was produced on behalf of Lexus by the Quartz marketing team and not by the Quartz editorial staff.