It's yet another example of the Uberization of everything. Booking Now, which hit iOS stores today, is a hotel booking app that pairs a user's GPS location with nearby hotels offering last-minute deals.
The app is part of a new push by hotel booking website Booking.com to appeal to spontaneous (read: harried) travelers. It allows room bookings up to 48 hours in advance, filtering options based on users' selected preferences—for instance, access to breakfast, parking, free Wi-Fi, on-site restaurants, and price range. "If you're a long-term planner, this app is not for you," Paul J. Hennessy, the website's CMO, told Quartz.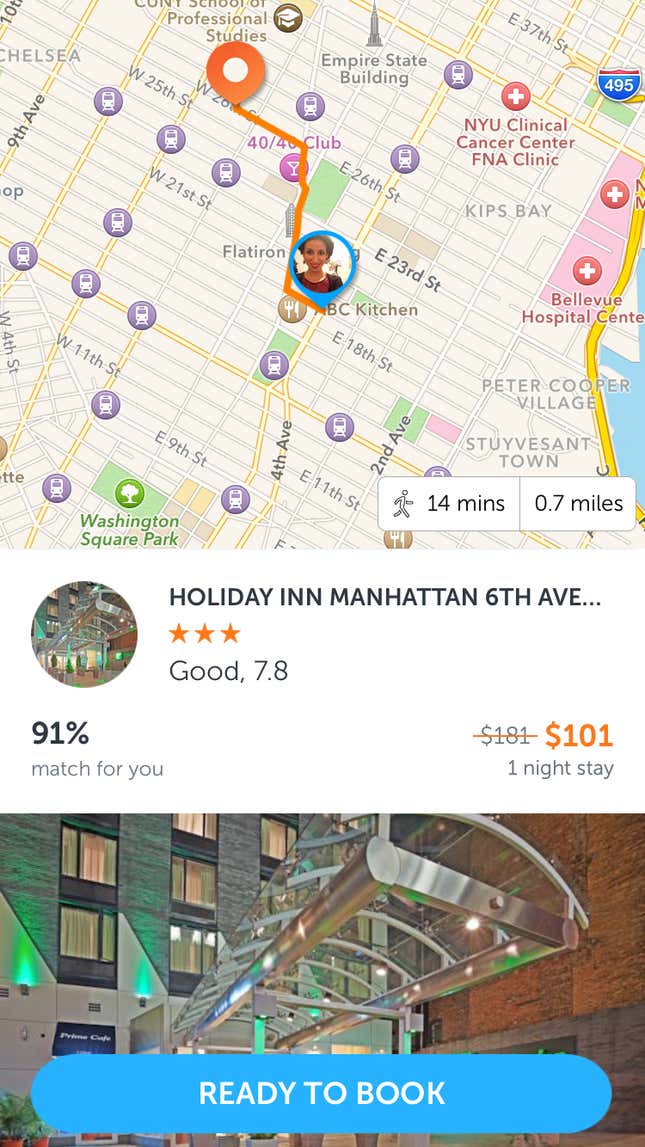 In some cases, hotels offer better deals last-minute, when they have vacant rooms to fill. The deals available on Booking Now are the same rates hotels have negotiated with Booking.com—just more conveniently packaged for travelers on the go.
Spur-of-the-moment hospitality is a promising market. A report from PhoCusWright (paywall), a global travel market research company, found that roughly one in four searches on hotels' mobile sites are for same-day or next-day check-in. Another report by travel booking site Expedia found that 92% of travelers consider themselves at least a little spontaneous.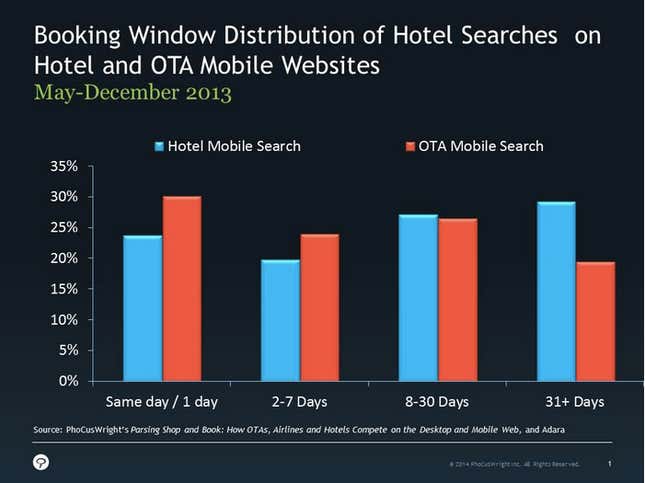 The PhoCusWright report also found that hotel bookings on mobile devices are predominantly made last-minute. More than 70% of online travel agency (OTA) mobile bookings took place within 24 hours of check-in.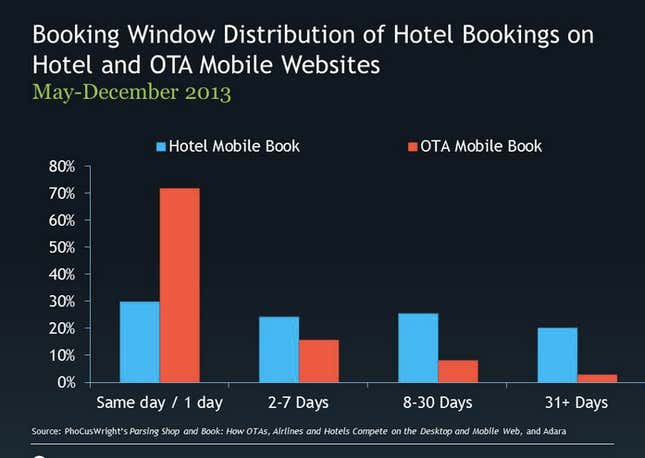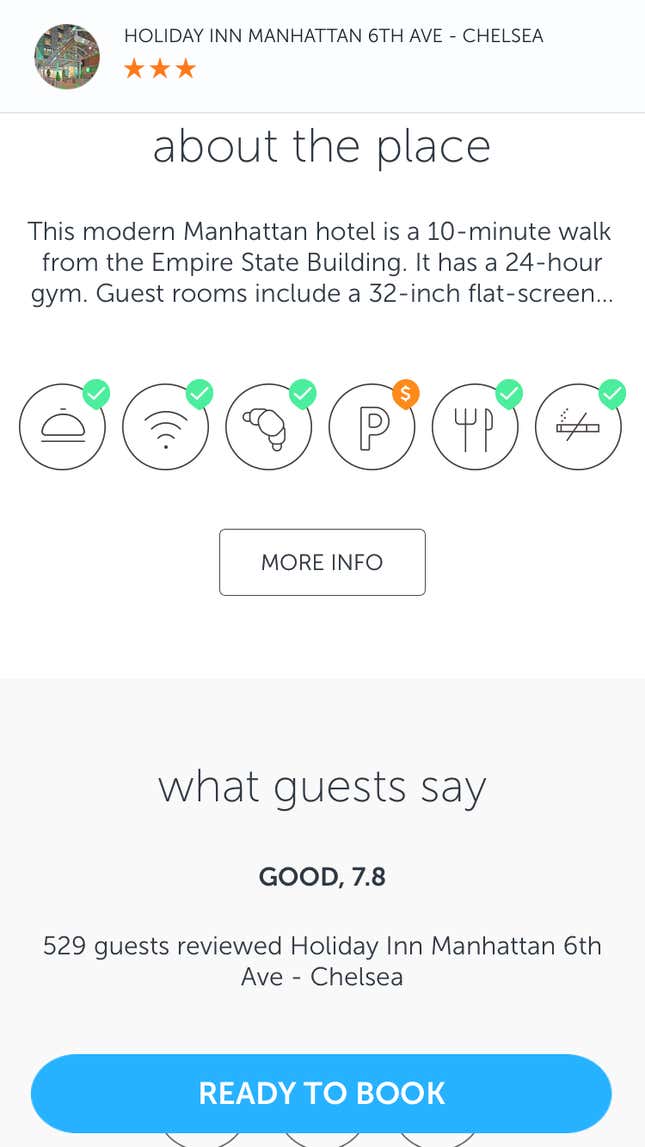 Booking Now isn't free of competition. Apps like HotelTonight, Roomlia, Secret Escapes (formerly JustBook), and Blink (acquired by Groupon) have all launched in the past four years offering their own last-minute hotel bookings.
Booking Now's leg up, Hennessy says, is its existing database of 580,000 properties on Booking.com, including bed and breakfasts, villas, igloos, and tree houses. "No one has taken this space on correctly," he said.
Hennessy expects the app, currently only available in the US, to be accessible globally in the coming weeks and on Android devices in the coming months.