Less than two years after getting into the original series business, Amazon Studios is having its best week ever. On Sunday, it won two Golden Globes—its first major TV awards—for Transparent, besting Netflix in the process. Two days later, Amazon signed Woody Allen to create, write and direct his first television series, which is a huge (albeit controversial) coup in its ongoing battle with Netflix. Today, it's hoping for the hat-trick, as it debuts 13 new pilots on Amazon Instant Video in its ongoing quest to find more original programming that will match the levels of attention and acclaim showered on Transparent.
Beginning today, all Amazon customers in the US, UK and Germany (i.e. not just Amazon Prime members) can watch all the pilots and leave feedback, which will help Amazon Studios director Roy Price decide which shows to order full seasons of. "The site feedback is definitely very important to the decision, and frames the conversation around which shows to pick up," Price told me last August, right before round three. (Woody Allen's show has already been picked up straight to series, bypassing Amazon's usual pilot process.)
This is Amazon's fourth pilot season since April 2013, and because of the many months needed to launch and complete production on a full season (since Amazon has now embraced Netflix's binge model of releasing an entire season at once), it can take a full year for "winning" series to actually make it to air. One of the shows that got picked up in last February's second pilot round—detective drama Bosch—won't premiere until Feb. 13, while another, The After, from The X-Files creator Chris Carter, was initially picked up but then abruptly canceled on Jan. 5.
From round three, which began last August, only two series—the very funny Red Oaks and the very pretentious Hand of God—were picked up, and neither of them yet have premiere dates. Amazon ordered additional scripts for a third pilot, Whit Stillman's The Cosmopolitans, but told Quartz it still hasn't made a decision about a series pickup.
Today's fourth round boasts 13 pilots in all, including six kids pilots, which is a considerable number for anyone to make time for, especially with the midseason in full swing. While none of them are quite as fully-formed as Transparent's pilot was (in fairness, few TV pilots are), here are the four best pilots of the bunch—all of which have the potential to blossom into something sensational—along with the one you should avoid at all costs:
Mad Dogs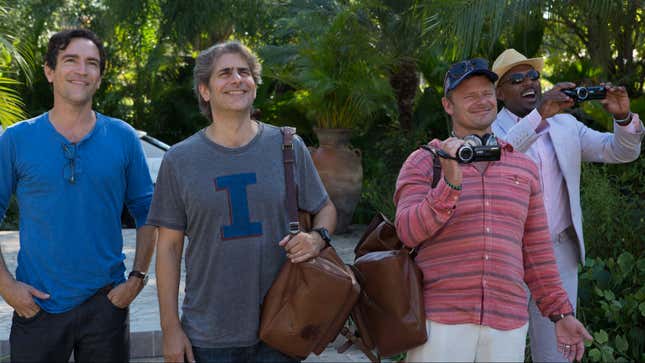 A dark comedy about a group of down-and-out pals in their forties (including Steve Zahn, Romany Malco and The Sopranos' Michael Imperioli) who reunite for a long weekend at their retiring friend's gorgeous Belize villa. Based on the hit UK series and executive produced by The Shield creator Shawn Ryan, Mad Dogs lulls you into a trance with its gorgeous setting and visuals and lived-in characters, and then shockingly pulls the rug out from under you. More than any other pilot on Amazon's slate, I cannot wait to see what episode two has in store.
The Man in the High Castle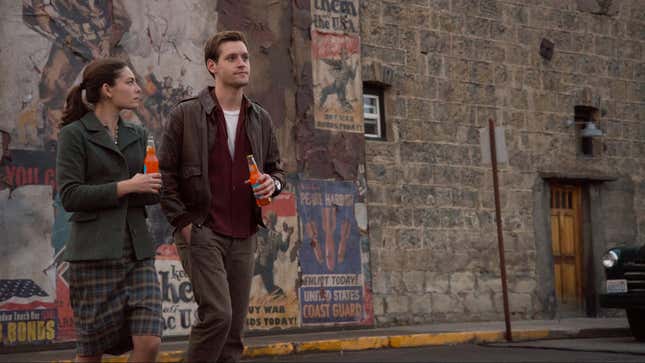 Like Amazon and Netflix's best offerings, this one seems wholly unique, a show you won't find anywhere else on television. Based on Philip K. Dick's 1962 alternate history novel, this compelling drama imagines an alternate history in which the Allied Powers lost World War II. Twenty years later, the world has been divided among Japan and Germany, while a small resistance group continues to keep hope alive. Written by Frank Spotnitz (The X-Files) and executive produced by Ridley Scott, this is packing with stunning imagery, including American flags with a swastika in place of stars, and one scene involving what initially looks like snowflakes that haunted me for days.
The New Yorker Present
s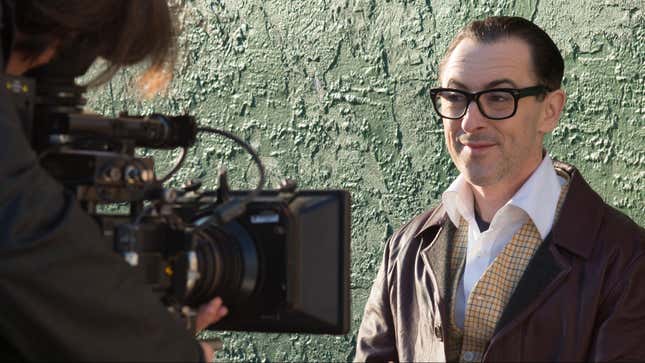 This docuseries aspires to be a living, breathing sibling of the magazine, comprised of vignettes (the pilot opens with a table of contents-like screen with time stamps for each of them) including a documentary from Jonathan Demme, an interview with performance artist Marina Abramovic and an entertaining short film starring Alan Cumming as God. It doesn't all work, but like a New Yorker issue, much of it is enlightening and edifying (and less daunting than a typical issue can often be). Amazon and the new content providers should be taking more ambitious risks like this to stand out from the crowd.
Salem Rogers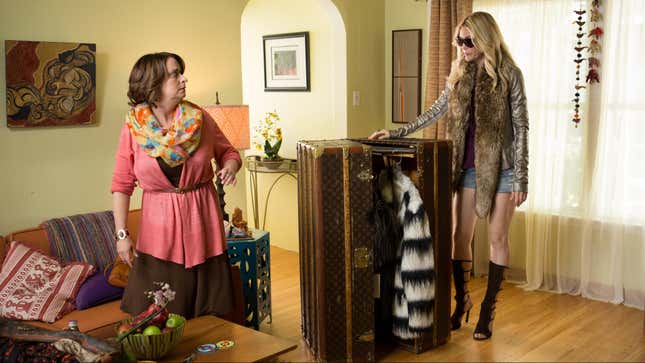 A self-absorbed, former supermodel (the underrated Leslie Bibb) emerges from a decade-long stint in rehab, determined to pick up right where she left off alongside her harried former assistant (Rachel Dratch), who is now a self-help author. Out of the four pilots I spotlighted, this is by far the most conventional, and could easily be at home on any number of cable (or even broadcast) networks. The twist here is that the show is actually very funny, thanks in large part to Bibb and Dratch's performances and instant chemistry. Given how hard it is to launch comedies (one reason that NBC moved its midseason sitcom Unbreakable Kimmy Schmidt to Netflix), this one deserves a look.
As for the pilot to skip:
Point of Honor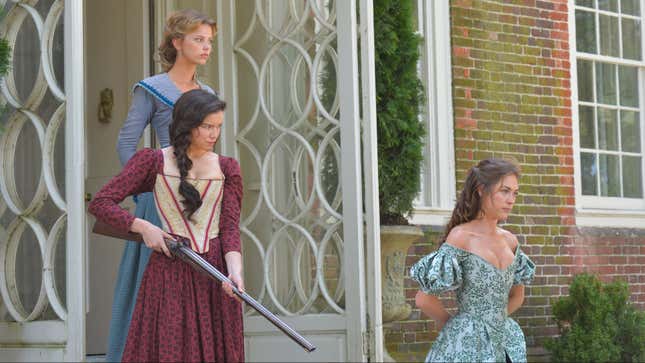 I expected so much more from this Civil War-era drama by Lost's Carlton Cuse and Braveheart director Randall Wallace, but instead it ended up being easily the worst pilot of the group. In 1861, a Virginia family decides to free their slaves, but also fight for the South. The drama lacks gravitas, mostly because none of its actors are strong enough to sell the story (well, aside from one character that—spoiler—isn't too long for this world). Despite being shot on location in Virginia, not a single frame feels authentic.