The brass at the Paris Philharmonie thought a beautiful way to honor the victims of last week's brutal terrorist attacks, was to go ahead with the planned opening of the imposing, ultramodern concert hall.
Indeed, everyone who's anyone, from president Francois Hollande on down, attended Wednesday night's inaugural celebration.
But it also enraged one of the world's most famous architects, Jean Nouvel, who happens to be the designer of the €386 million ($448 million) Philharmonie.  He's furious that the city didn't allow him to completely finish his masterpiece—and that he's being painted as the temperamental artist. In fact, he's so furious, he even boycotted the opening.
"The Philharmonie has shot itself in each foot," Nouvel, wrote in an op-ed for Le Monde, complaining that the decision to open the building left him feeling disrespected.
The futuristic, glimmering building looks impressive from the outside, covered in 340,000 interlocking cast-aluminum pieces that create the effect of a flock of birds rising to fly (paywall).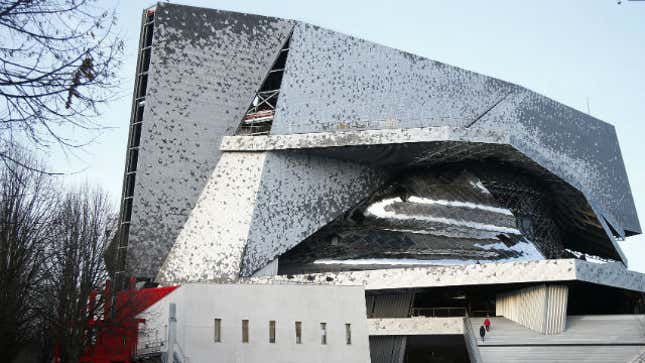 But many details in the interior are missing, bothering Nouvel.
"The contempt… for architecture, for the architect's craft, and for the architect of the most important French cultural program of the beginning of this century prevents me from expressing my agreement and satisfaction with attending the opening ceremony," he wrote of himself in the third person.
At the event, Paris mayor Anne Hidalgo said that the terrorists tried to silence Paris. "This place where we've gathered this evening embodies the most beautiful, strong and universal of responses against totalitarianism – art."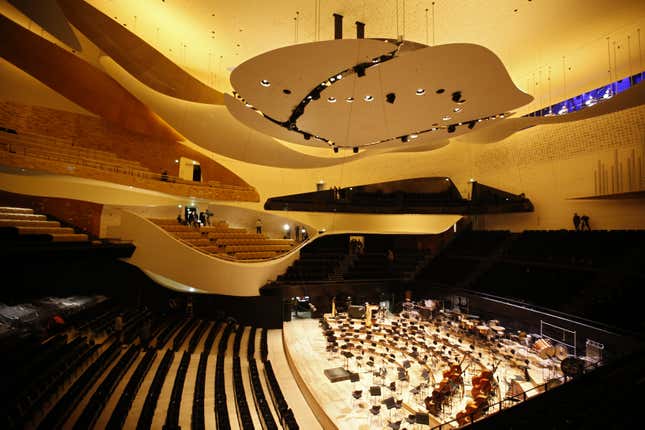 The 2,400 seat hall features many elements of innovative design. The audience surrounds the stage, and the flowing balconies break with the traditional symmetrical set-up. The seating is retractable, allowing for additional seats for special occasions, and the floor can be adjusted to fit the needs of any type of event, from an orchestra concert to a hip-hop show. The hall's amazing acoustics have been lauded by both artists and critics.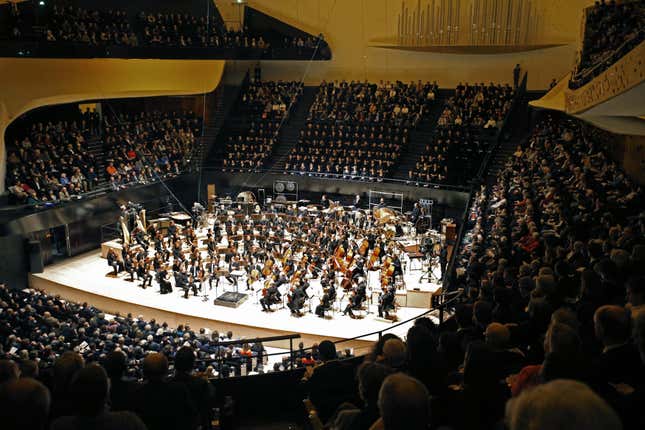 Nouvel offered a different kind of tribute.  "In this period of mourning, I find our Philharmonie to be very 'Charlie' in its location, intergenerational generosity and its openness to social and cultural diversity," he wrote.