Americans love popcorn as much as, if not more than, ever. They just don't like making it in microwaves.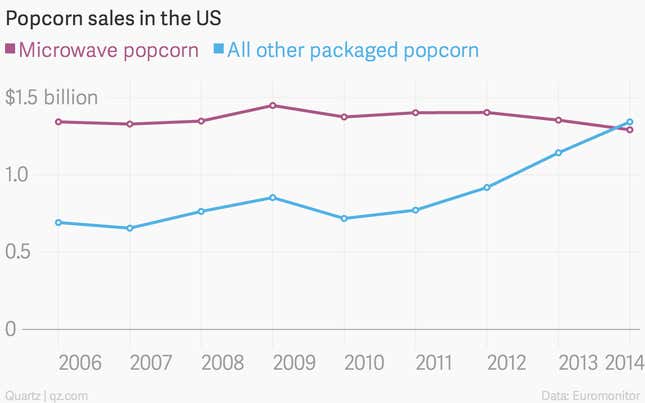 Sales of microwaveable popcorn have been stagnant for years, while sales of all other kinds—raw kernels for stove popping, movie theater popcorn, and ready-to-eat varieties such as the omnipresent black bags of Smartfood white cheddar—have been increasing steadily since 2010, according to data from Euromonitor.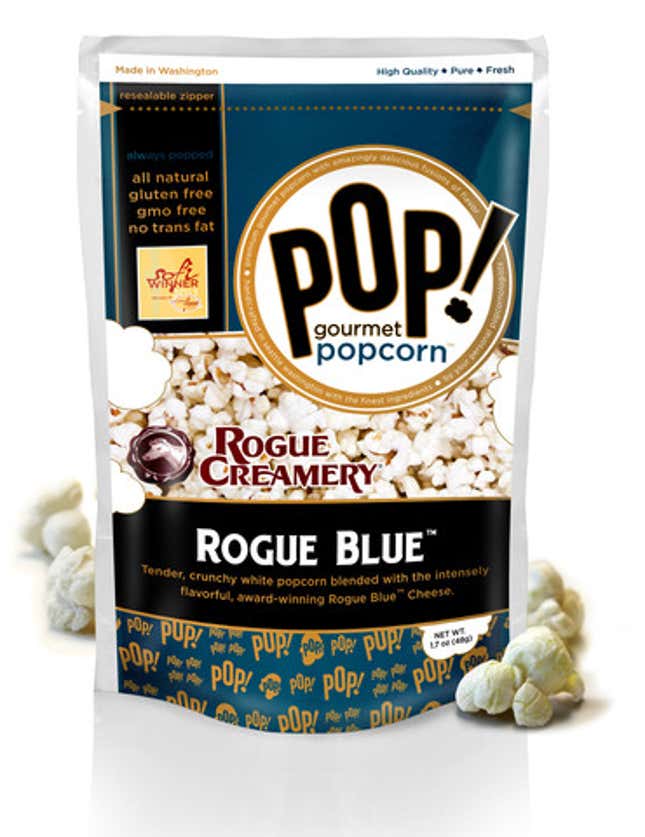 In fact, sales of microwave popcorn dropped by 15% between 2009 and 2014, says the firm. One reason: Buttery microwave popcorn has gotten a bad rap for containing trans fats and harboring chemicals.
But the snack has succeeded in shaking off that image in other forms. Popcorn's "positioning as a healthy but delicious snacking option continues to resonate with consumers," note Euromonitor's analysts.
Echoing Euromonitor's findings, Rabobank analyst Nicholas Fereday calculates that ready-to-eat popcorn accounted for $750 million in sales in 2014, a 25% increase from 2013. He suggests that the snack, in its ready-to-eat form, fits consumer demand for "natural, organic, and gluten-free" foods. It's more convenient, and generally lower in calories than its microwave cousin. Indeed, the majority of new popcorn products launched in 2014 were sold "on a health platform," according to another market research firm.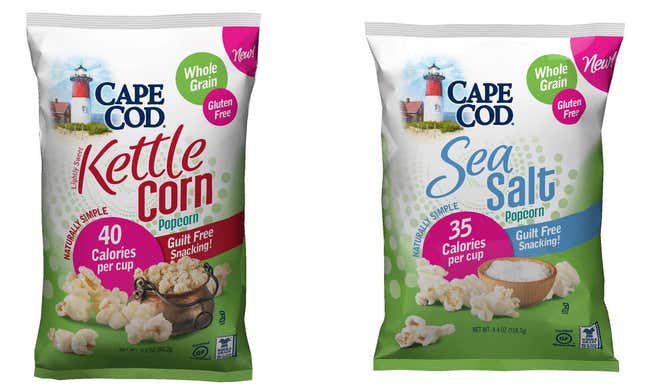 Also driving the popularity of ready-to-eat popcorn is the introduction of bold, unusual flavors, such as kale and sriracha, which Euromonitor says cater to "the taste preferences of younger, millennial consumers who prefer bolder, spicier flavours than their parents."
And perhaps it's because no one even owns microwaves anymore.