More than 200 snow and ice sculptures have been erected for the Sapporo Snow Festival, which opens Feb. 5. Among the main attractions this year in the city that hosted the 1972 Winter Olympics is a gigantic Disney-sponsored tribute to the classic sci-fi movie Star Wars, a marketing spectacle in advance of the next installment in the series, set to be released this coming December.
The design, approved by Lucasfilms, features the villainous Darth Vader wielding an icy lightsaber, flanked by a posse of three Stormtroopers. Following the festival's tradition, Japanese army troops built Snow Star Wars, as it's called.
With a squadron of bulldozers, the Hokkaido-based 11th Brigade of the Japan Ground Self-Defense Force worked on the project for almost a month. Here's a photo sequence showing the monumental undertaking: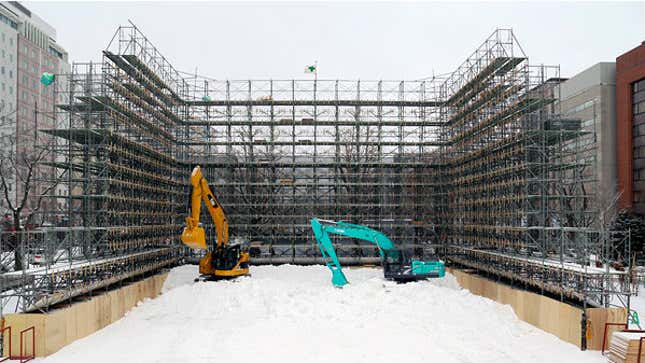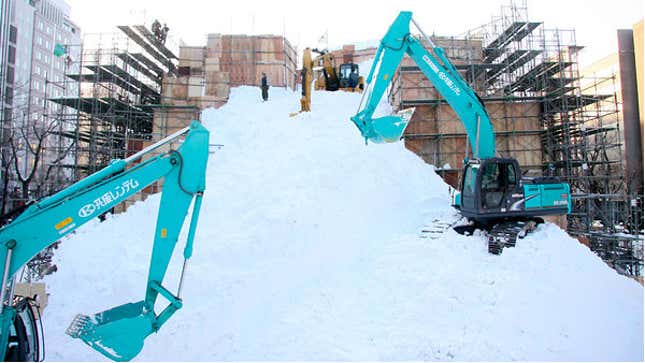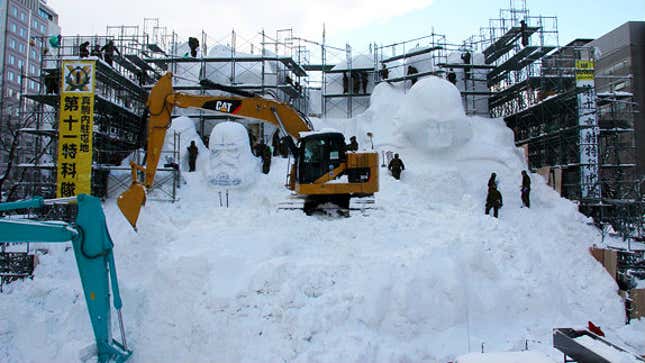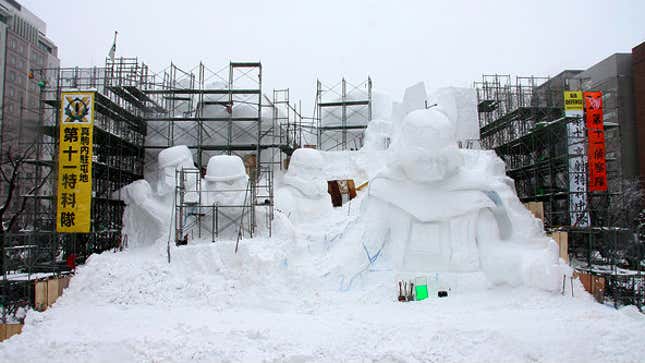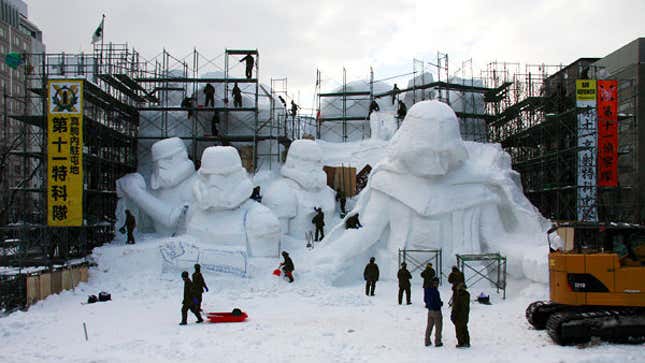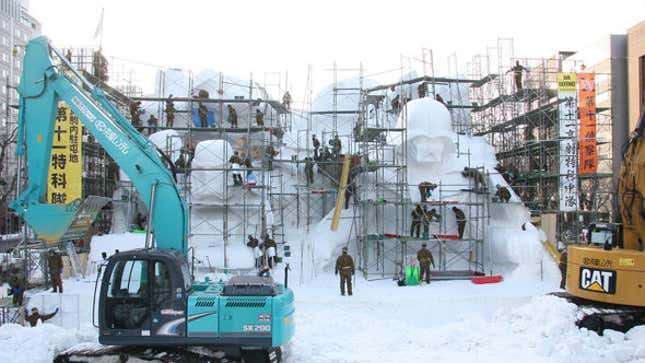 The finished sculpture is particularly striking when lit up at night: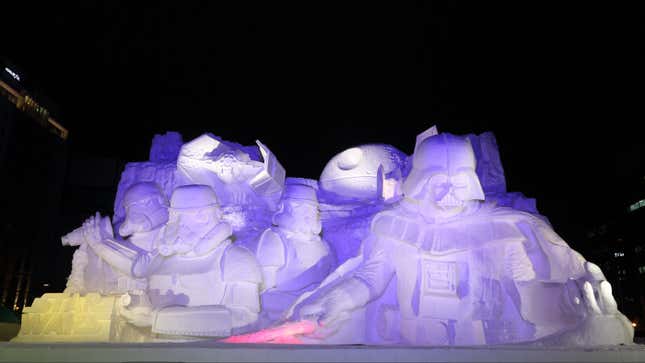 The Japanese military has been participating in the Sapporo Snow Festival since 1955, and considers the process of building sculptures up to 15 meters (50 feet) tall a training exercise. The weeklong festival, which runs until Feb. 11, is one of Japan's largest winter events, expected to draw more than 2 million visitors this year.