This post was originally published on Jan. 28, 2015, for Bloomberg.com's fifth design. We have updated it with the latest iteration and figures.
Bloomberg LP's sprawling media empire has a new public face on the internet. The relaunch of bloomberg.com establishes a metered paywall for access to both its articles and TV stream.
This is actually the seventh design of Bloomberg's homepage in the last eight years. Looking back on the designs since 2010—using the Internet Archive's Wayback Machine as well as our own screenshots—provides a visual history of the company's changing ambitions, from a financial data terminal with a website to a full-fledged consumer media brand supported by subscriptions:
2010: Orange and the old black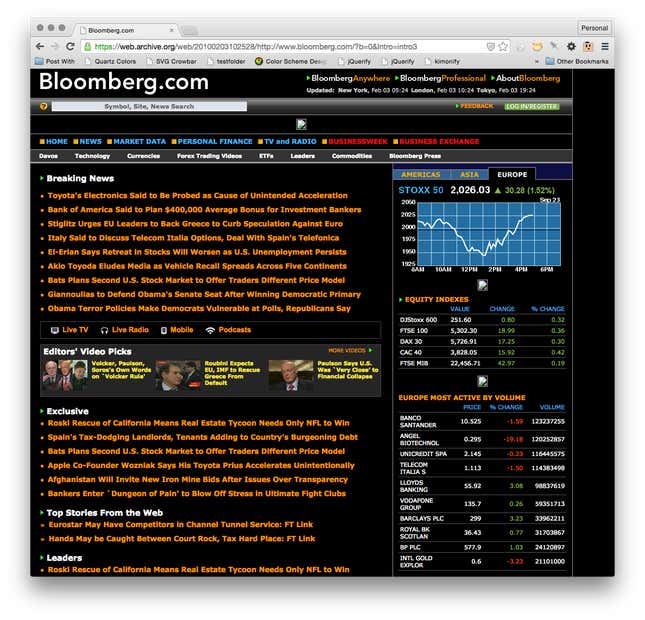 2011: The great white way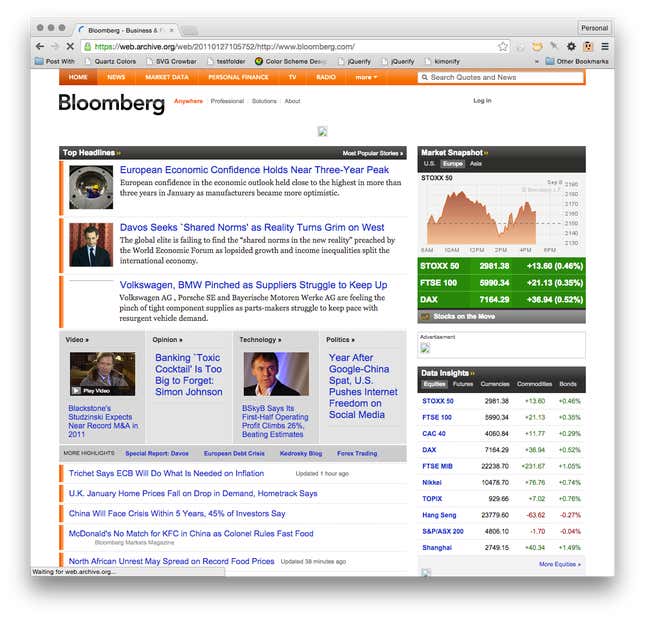 2012: Not just a list
The Wayback machine did not capture the chart that ran across the top in the 2012 and 2013 iteration of the site. Which must be noted here, because I designed it, and contributed to other aspects of this design.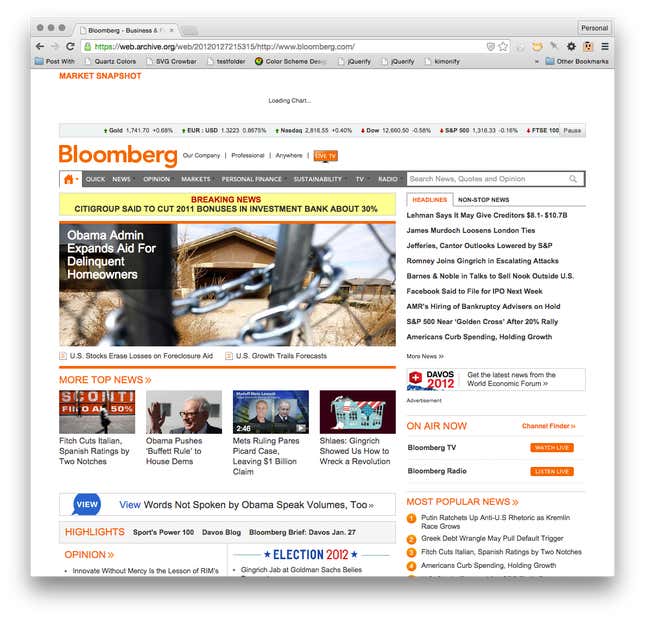 2013: Still going strong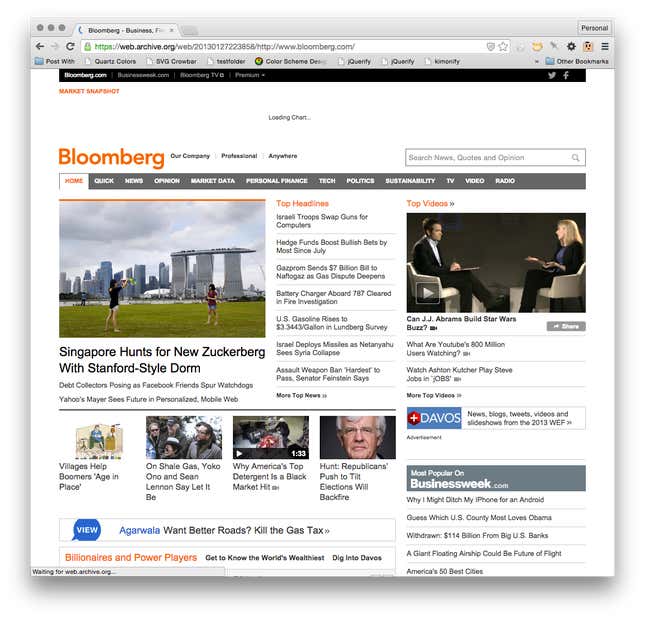 2014: Back to (some) black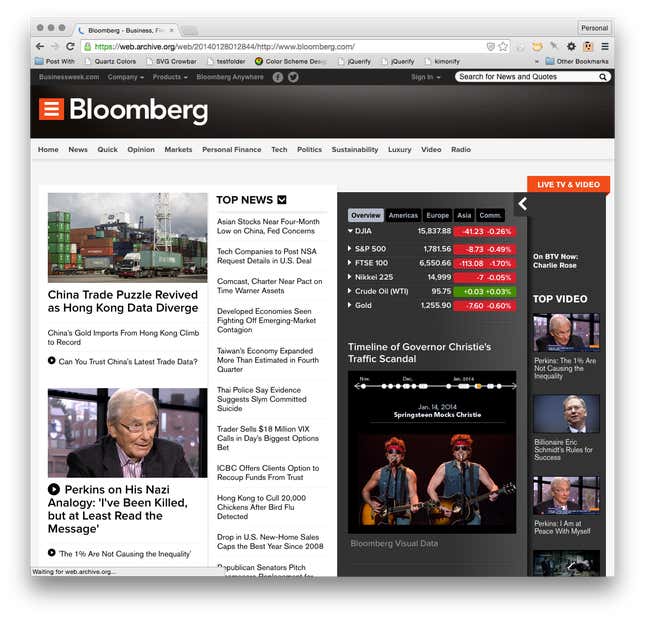 2015: The new new new bloomberg.com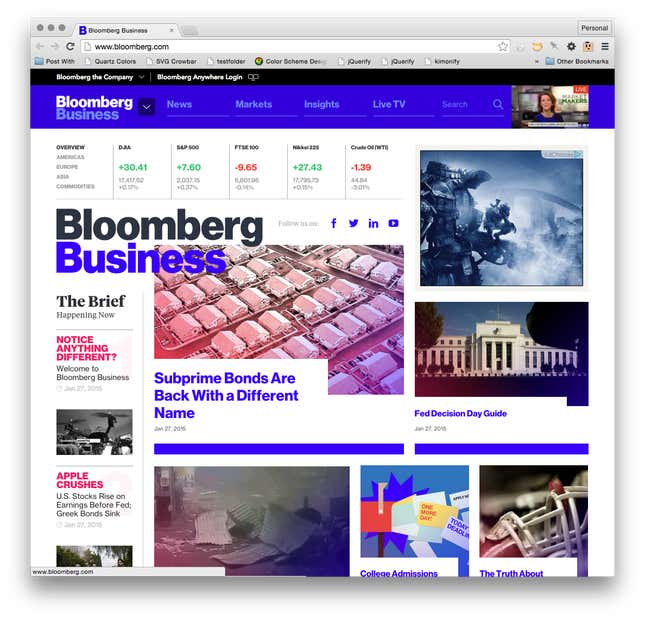 2016: Same Bloomberg, less "Business"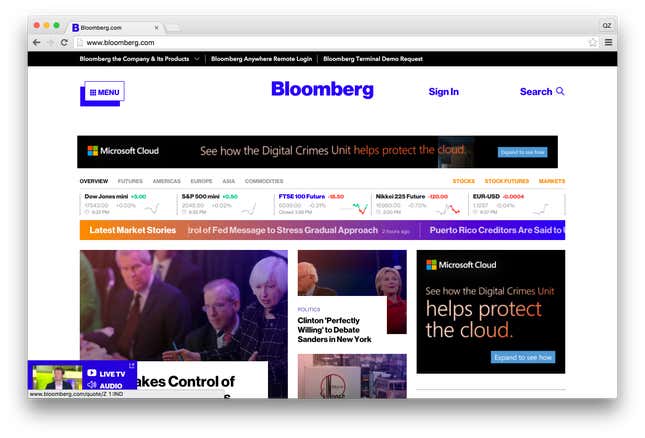 2018: Back to black…and white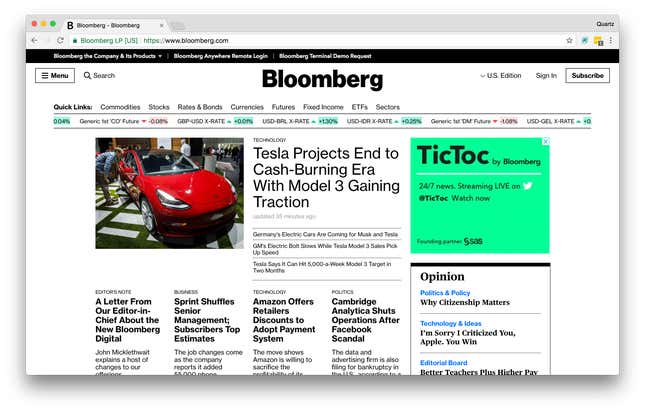 ​
​
​
​