This post has been corrected.
Cairo is experiencing a serious sandstorm—two children have reportedly died, ports are closed, and flights were still changing their routes after the airport stopped allowing arrivals for a short time yesterday.
This is how the city looked yesterday, as the sandstorm was developing: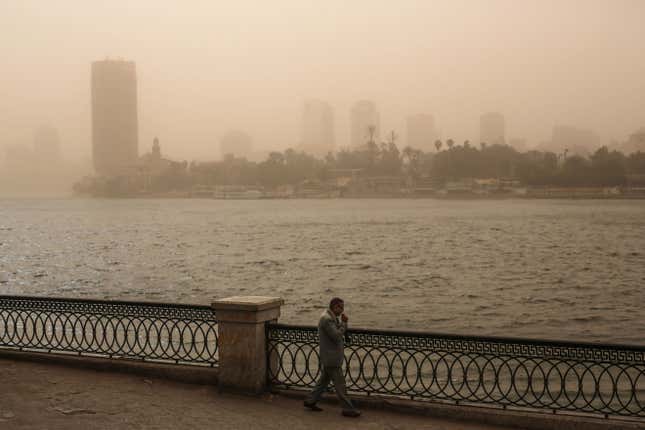 By today the city was under a thick film of sand.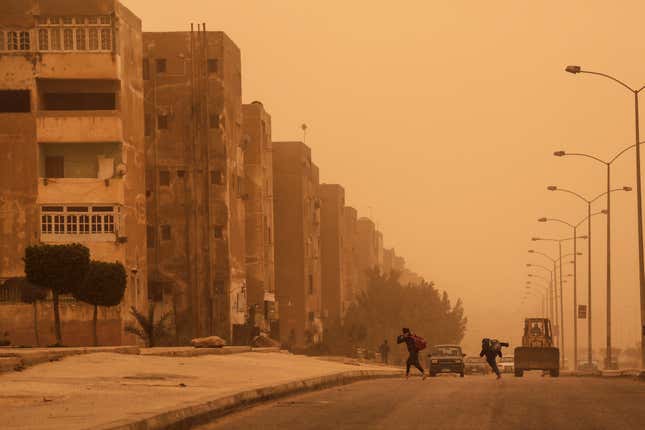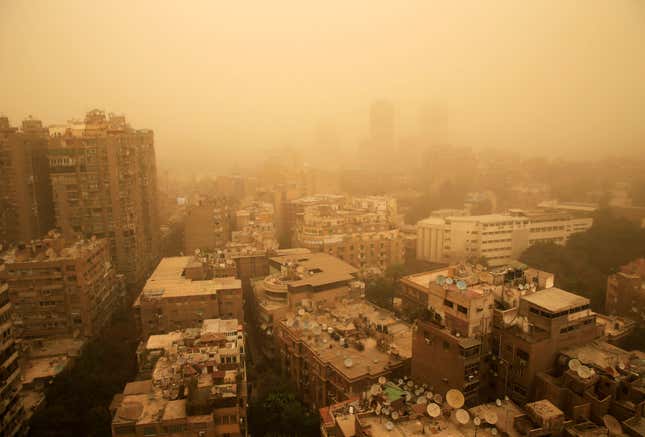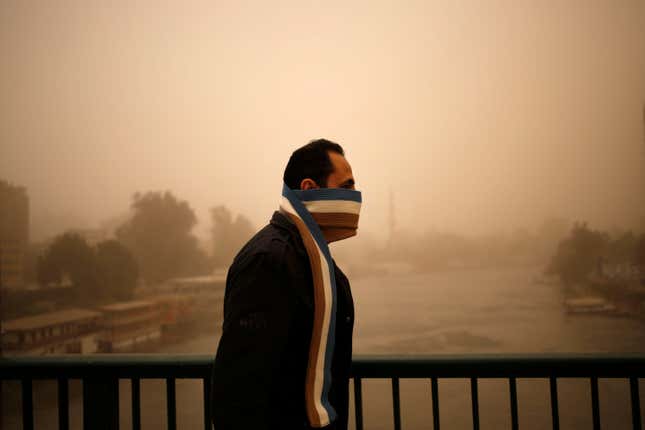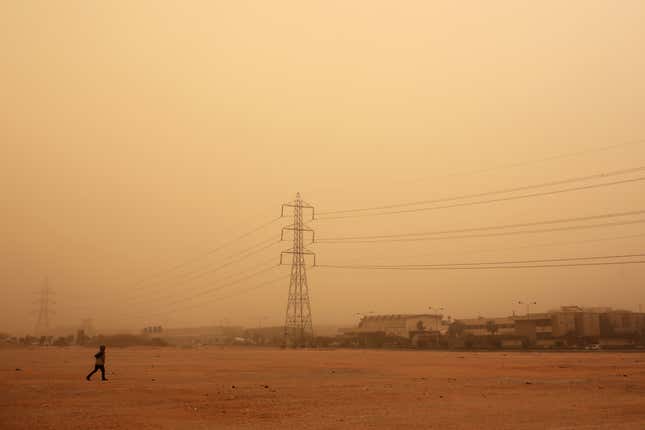 Some on Twitter have noted that this storm did not prevent Russian President Vladimir Putin's visit to Egypt—he arrived on Feb. 9.
Correction: Previously this post incorrectly stated that Russian president Vladimir Putin arrived in Cairo on Jan. 9. He arrived on Feb. 9.