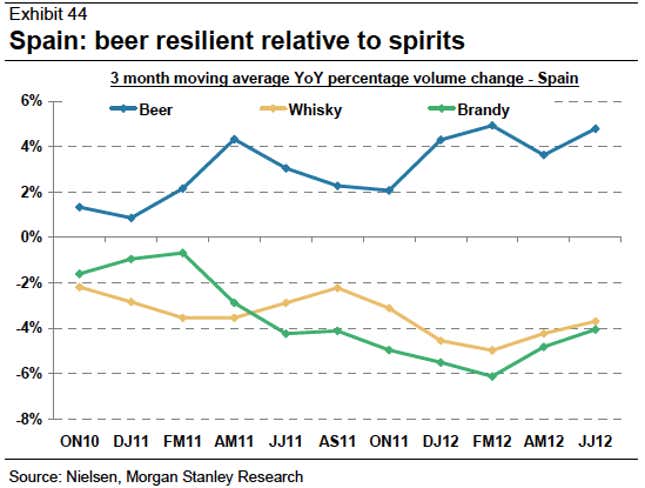 This year hasn't been going very well for the Spanish. With a quarter of the population out of work, it's hard for them to afford costly, memory-killing substances like whisky and brandy. The solution? Drink more beer!
That's "clearly" what has happened, according to Morgan Stanley research analysts led by David Belaunde. Although beer remains expensive in Spain compared to the US and Germany, even the most cash-strapped consumers have been able to afford the beverage by skipping the bar and drinking ale at home.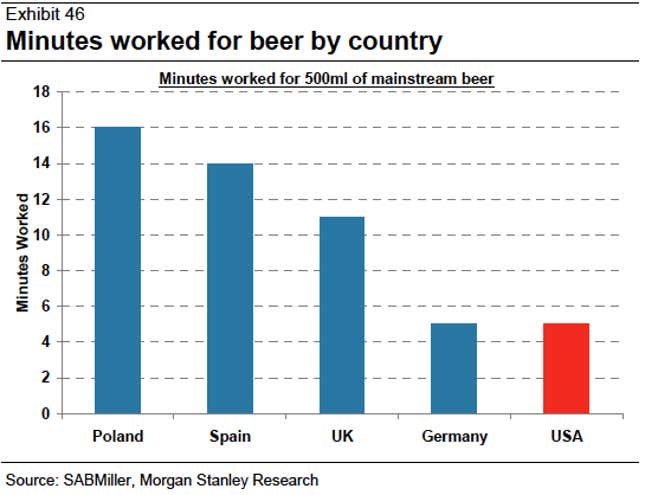 It's not certain that the fiesta for beer would continue if Spain's economic conditions worsen, as we have suggested they will. The government could decide to impose excise taxes on beer to raise money. Morgan Stanley predicts that "'value packs' could become even more important, or consumers might downtrade heavily" and give up drinking altogether.