Prefabricated homes already have plenty going for them: They don't take long to construct, can fit into small urban spaces, and can even be an affordable housing solution. Now an Australian architecture firm, ArchiBlox, has created a prefab home that it says actually produces more energy than it consumes.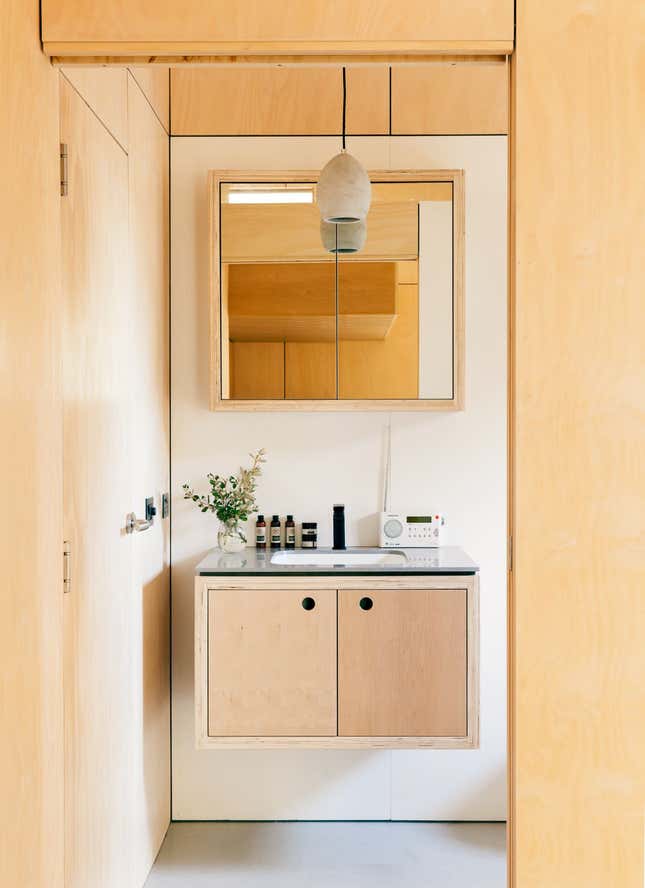 The homes (pdf), which range from 53 square meters (570 square feet) to 88 square meters (947 square feet) in size, offset or reduce many of the notoriously high energy impacts of homes, with in-ground cool tubes for cooling, solar panels, green roofs for thermal insulation, and edible garden walls that block out sun. A sunroom will act as a heat-trapping buffer zone that keeps the interior warm. The building is also airtight, to conserve energy.
"Because the house as a whole is so energy efficient, it allows for any excess energy to be returned to the grid, resulting in a house that produces energy for the community," an ArchiBlox spokesperson, Christine McCorkell, told Quartz via email.
Based on an assessment comparing the Carbon Positive House (CPH) with a benchmark Australian home, ArchiBlox says that over its expected lifetime of 105 years, the house will emit 1,016 fewer tonnes (1,120 tons) of CO2 equivalent. One downside is the houses need to be placed where there is consistent access to sunlight.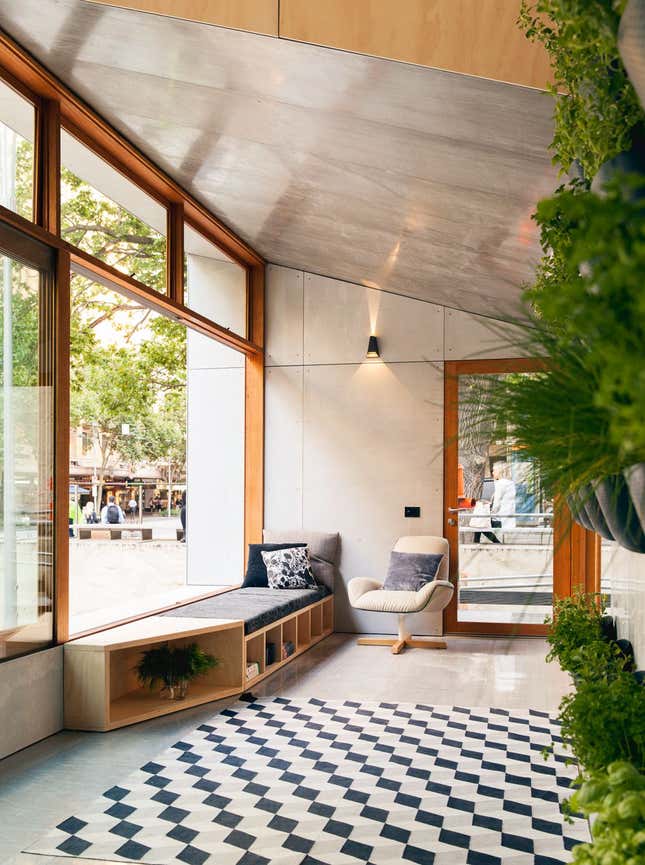 The houses are priced from 260,000 to 406,000 Australian dollars ($203,000-$317,000) plus tax, and have one to three bedrooms, with sunrooms and laundry rooms. This is more expensive than some other prefabs, but there would be ongoing energy cost savings.
They take five weeks to build and one day to install, though planning and engineering can extend the process to 28 weeks. The first house was built for ArchiBlox's director, David Martin, and was on display at City Square in Melbourne. It has recently been moved to Cape Paterson in Coastal Victoria for his personal use.