Construction of New York City's much-anticipated first micro apartment complex is finally underway. While the photos show how tiny the units are actually going to be, the experience of living in a space as small as 270 sq. ft. arguably depends less on its footprint and more in the accommodations that enable residents to go about their daily routines with ease and comfort, including a good place to sleep.
Multi-purpose home-furniture lines have been extant since the 19th century—think pull-down murphy beds or the sleeper sofa. IKEA will inevitably offer some space-saving ideas. And Italian manufacturer Clei, which has been tasked with customizing transformable furniture for New York's micro apartments, offers some solutions that don't involve tooling with an Allen wrench for hours. While its pieces don't come cheap, starting at $6,500 for the New York units, the 50+ year old company wins awards and acclaim from the design community for its innovations and craftsmanship.
Clei offers several ways to conceal your bed. Here's a queen-size bed behind a sectional sofa with reclining seats and storage bins beneath the cushions: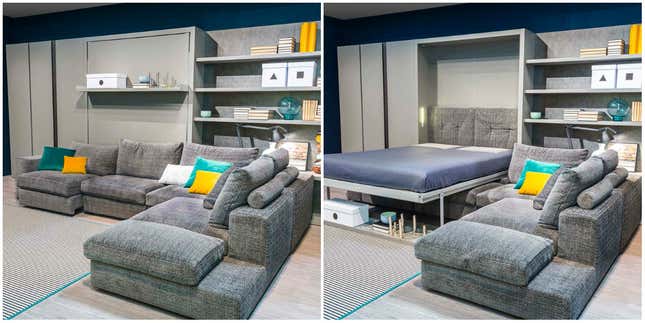 Or a bed behind a dining table.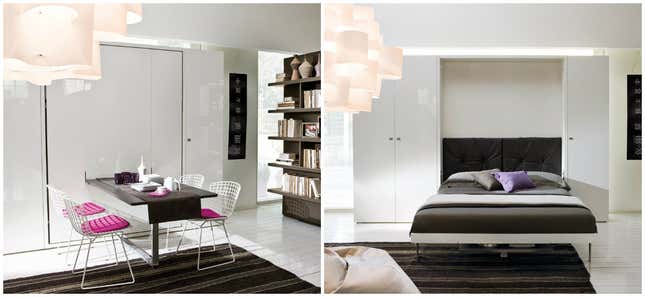 A place to work and sleep.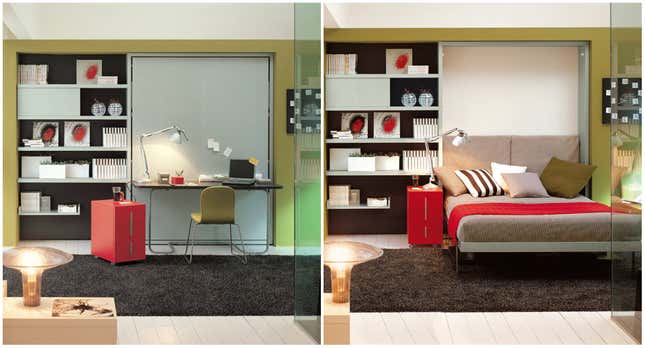 This bunk bed hides behind a minimalist painting.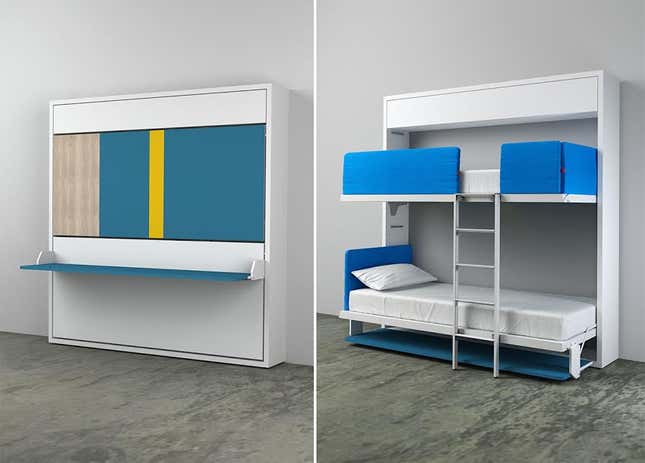 All wall units are made to order with a variety of options—presumably including the style of painting.