Her piercing green eyes are instantly recognizable, even three decades later. Sharbat Gula was the subject of arguably the most famous cover of National Geographic magazine, and today her photo makes headlines again.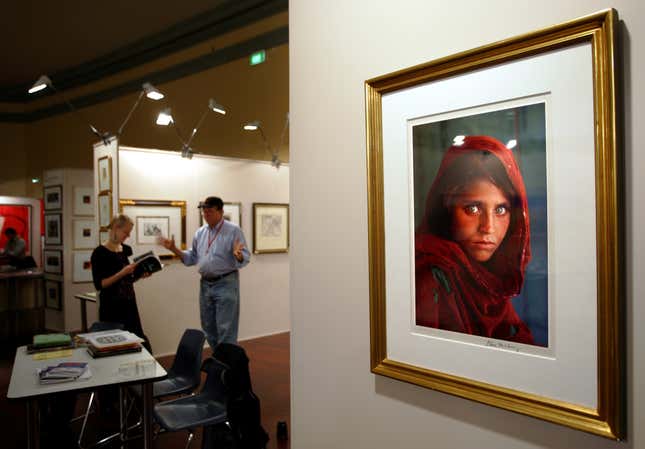 In 1984 Steve McCurry took a photo of a 12-year-old Afghan refugee to Pakistan, turning her into a powerful symbol of the war that was ravaging her country at the time. On Tuesday, more than thirty years later, Pakistani media published a mugshot-style image of Gula found on an ID card that, as a foreigner, she is not legally entitled to. Officials say it shows she has been living in the country on fake papers and are investigating the case. They say it is among thousands of similar cases.
Pakistani authorities have been cracking down on fake documentation for years, detecting 23,000 instances over the past 12.  There are 3 million Afghan refugees still living in Pakistan. Possessing an official ID is the only way to buy property or open a bank account, leading to rampant fraud and bribery.