Only a few months after thousands of walruses found refuge from the ice-less ocean on the Alaskan coast, hundreds of sea lion pups off the coast of California are stranded through central and southern California's shores—in Santa Barbara, Ventura, Los Angeles, Orange and San Diego counties—for essentially the same reason: The ocean is too warm.
They are starving and they are dying.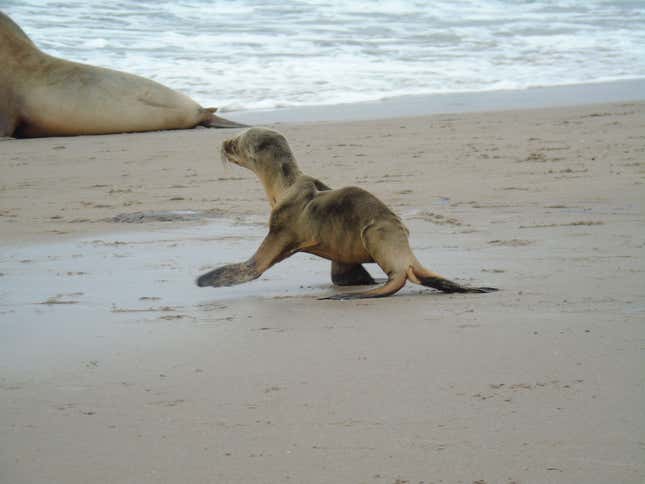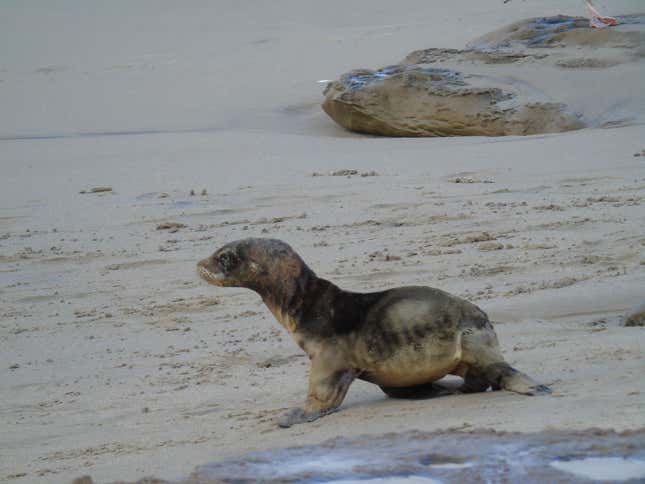 This phenomenon is unprecedented in scale: in January, 250 sea lions (mostly pups) had reached the shores of California, more than twice the highest number previously recorded, 113 in 2013.
But February has been even worse, Jim Milbury of the National Oceanic and Atmospheric Administration (NOAA) told Quartz: according to the latest figures, a total of 1,200 sea lions have reached California since the beginning of the year.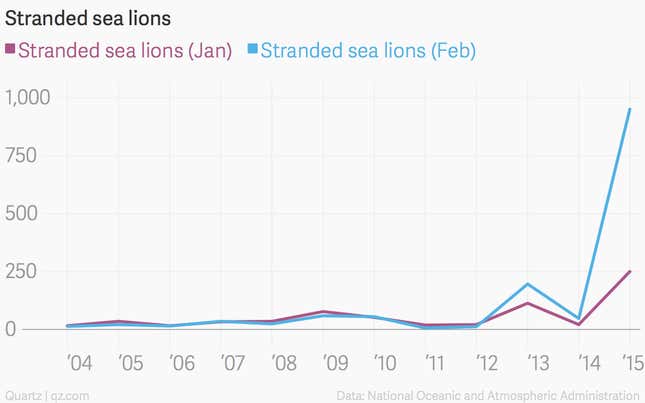 This means that about 0.4% of the total California sea lion's population, currently estimated at around 300,000 individuals, has been affected. It is yet unclear how many of the stranded pups have died, because it's hard to tell the number of those who may have died before reaching the coast.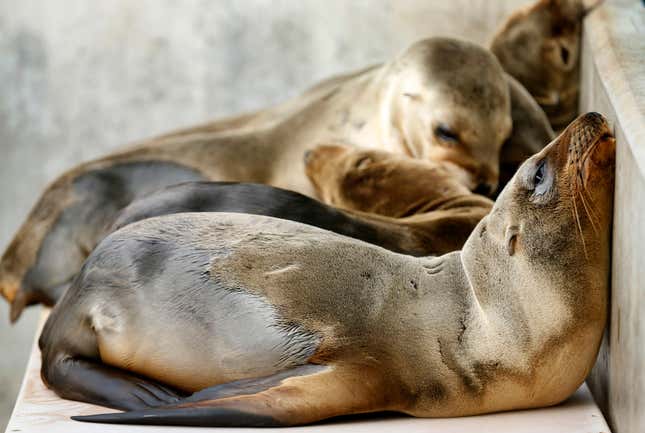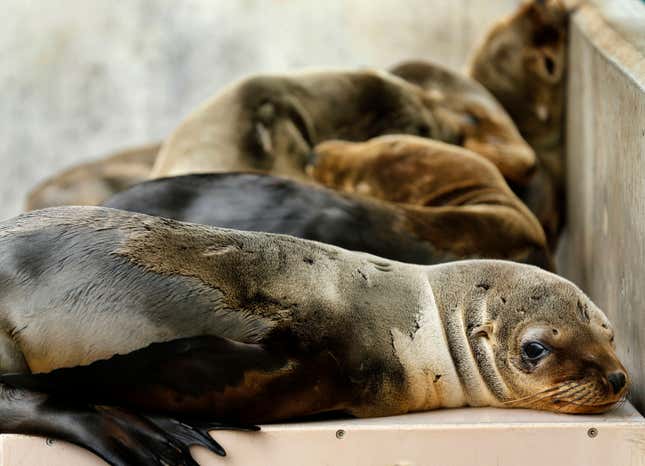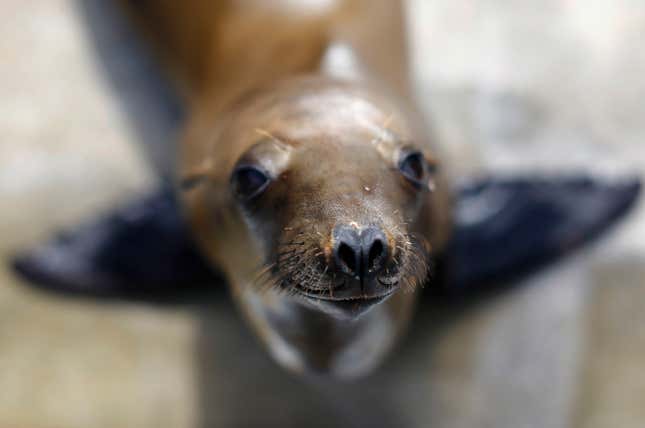 At the moment, 640 sea lions are hosted in seven rescue facilities selected by  the NOAA along the West coast. The remaining have been released to the wild after rehabilitation, or have died.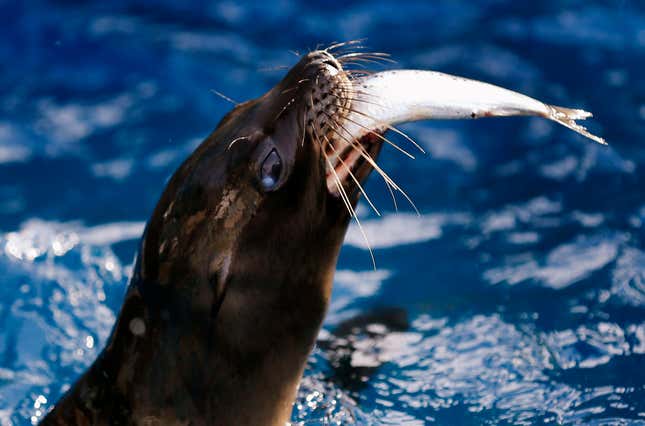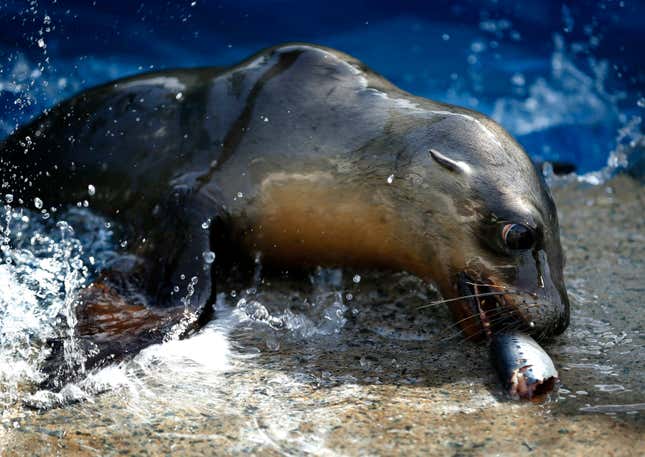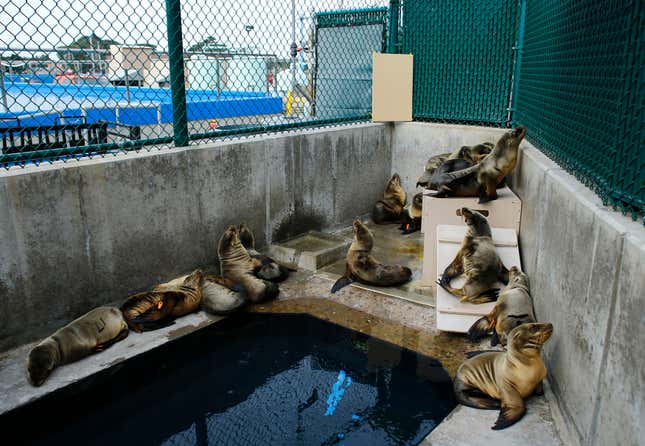 While it is hard to exclude other possible causes of the mass stranding, scientists believe that, similarly to what happened in a previous, although much less significant event in 2013, the lack of food that has caused the sea lion pups to wash ashore. Explains a NOAA report:
Sea lion pups are totally dependent on their mothers for the first six months of their life and are normally weaned at about 11 months of age. If the mothers had difficulty finding food, or had to travel further offshore to find food, then the pups may have tried to feed on their own before they were able, resulting in starvation.
Something similar may be happening this time, as late 2014 and early 2015 have been characterized by so-called "El Niño- like conditions:" the California current has been experiencing warmer waters than usual, says the NOAA, a phenomenon whose increased incidence has been linked to climate change. This has a big impact on the food web, since it forces sardines and other animals that sea lions feed on in deeper water, reducing prey availability and causing stress for the sea lions, particularly pups.