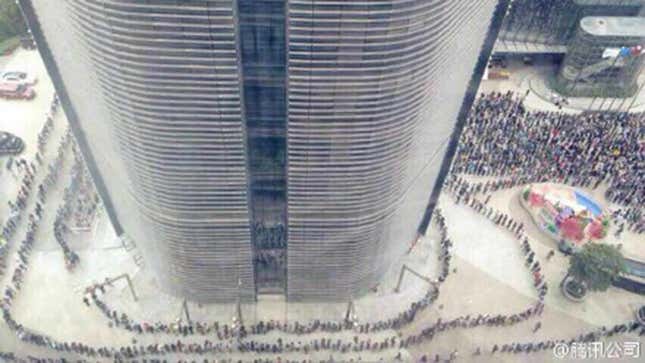 Pony Ma, the founder of Chinese tech giant Tencent and the fifth-richest man in China, handed out red envelopes filled with cash to members of staff at the company's Shenzhen headquarters on Thursday morning, as is customary to celebrate the new year in China.
Ma gave out around 5,000 hongbao in total, meaning thousands of staff had to queue outside for hours to receive their new year's gift, some of which contained as little as 10 yuan ($1.60), while others were worth up to 100 yuan.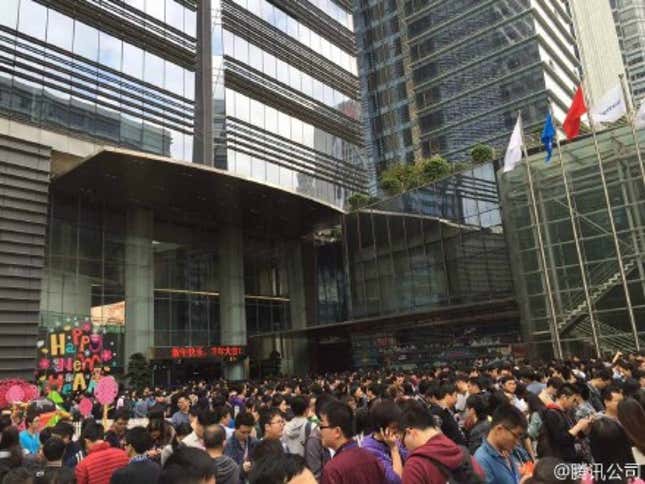 That's still more than the employees of Tencent's bitter rival Alibaba received. Alibaba's founder Jack Ma, who just finished taking the company through the largest IPO in history, told staff not to expect any cash-stuffed envelopes at all, after he said the year had "not had exceptional results and not had any special surprises."
Maybe Jack Ma knew Alibaba was about to be trounced by Tencent in the battle for virtual hongbao supremacy; on Chinese New Year's eve (Feb. 18) Alipay users sent 240 million digital versions of the traditional packets of cash to friends, family, and colleagues—Tencent's WeChat users sent over a billion (paywall).