The dress of disputed colors is causing mass discord in mainland China, just as it has in the United States. On Weibo, the country's biggest microblog service, a discussion thread titled, "Is the skirt blue and black or white and gold?" has over 65,000 comments and over 4.6 million views. As has been the case on Facebook and Twitter, people on both sides of color debate are confused, divided, and scared.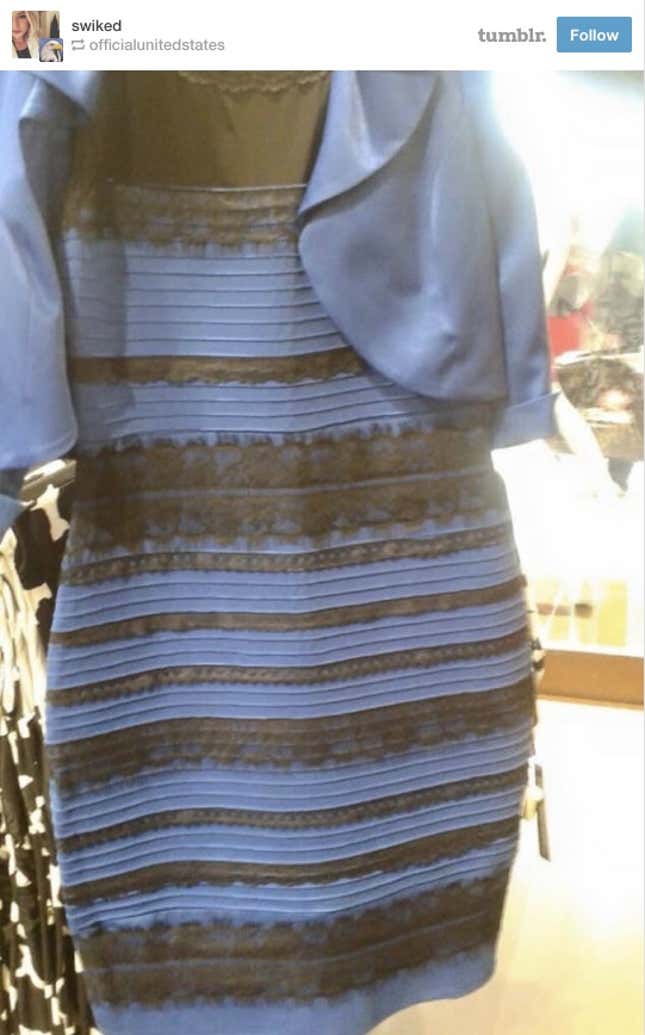 "Weibo has exploded. What color is this dress? Some are saying it is blue and black, some say it is white and gold. Which is it!" one user wrote (registration required), in a comment with over 20,000 responses. One wrote, "It's purplish blue and mustard gold, how can anyone see white and gold? Am I stupid?"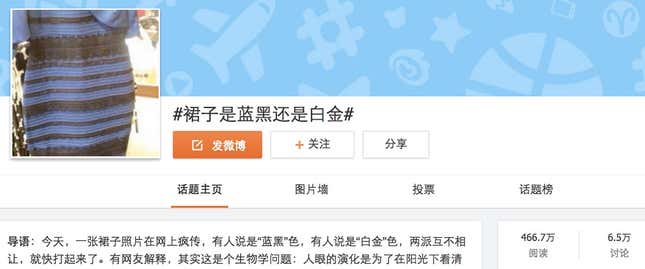 One Weibo user posted the question, "Just tell me the truth, what color is this?" above a picture of the Chinese characters for "white" and "gold," in blue and black pencil.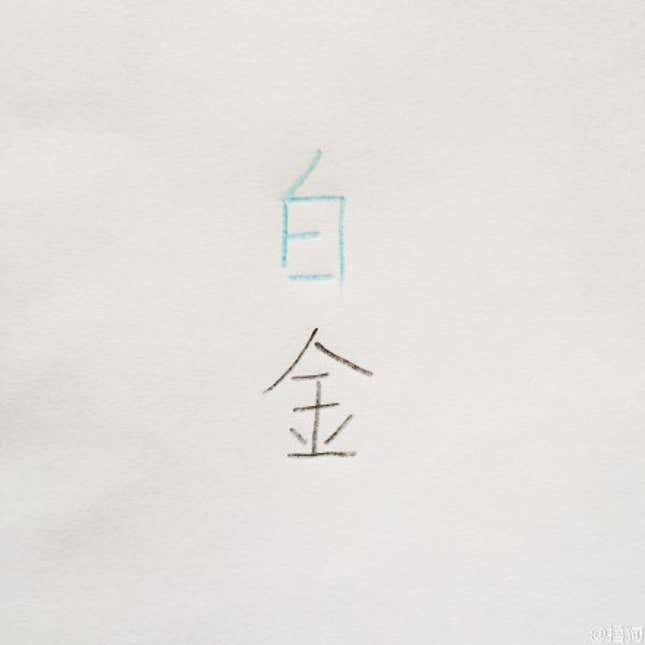 Others have given up, with one user saying, "Whether or not the dress is blue and black or white and gold, we can't tell anymore. Anyway, here it is transparent, with no color," with this image: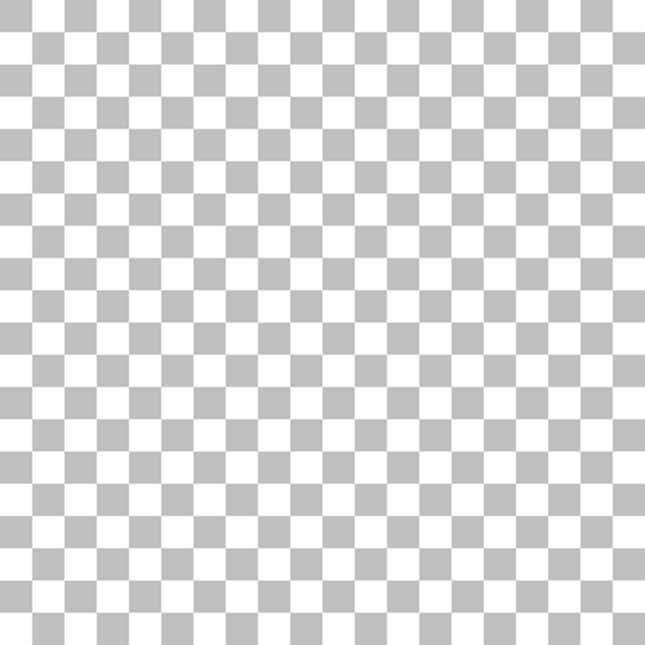 Despite their confusion, it seems that Chinese viewers may have better eyes. In a Weibo poll of over 96,000 people, 55% said the dress was black and blue. In a Buzzfeed poll, two-thirds of voters saw a white and gold dress.
In reality, the dress is blue and black. Due to a quirk in the way the brain processes images, known as color constancy, some people are unconsciously interpreting the background lighting in such a way that their minds perceive the colors to be gold and white. (You can view a similar optical illusion effect here.)
Additional reporting by Zheping Huang.