The story of fast food in the United States isn't just mega chains like McDonald's and Burger King anymore. Higher quality fast casual restaurants, which put more emphasis on food quality and less on speed and price are growing the fastest, according to a breakdown of the industry by Morgan Stanley analysts.
Burgers still lead in market share: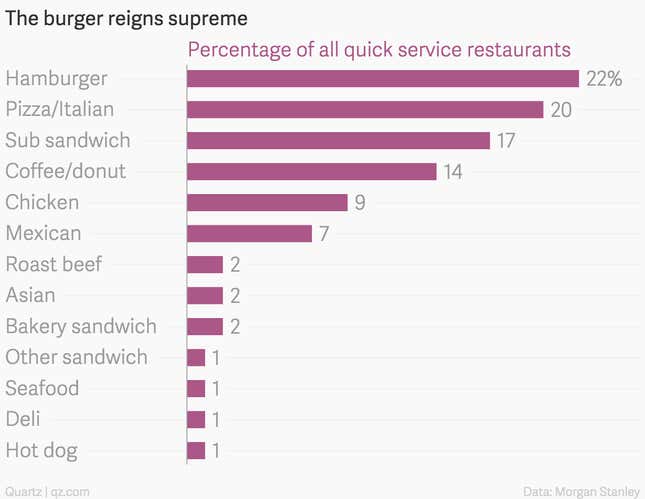 But that might not be the case for too much longer. Each of the largest fast food categories is outgrowing burgers. Last year's numbers are preliminary, future numbers are an estimate: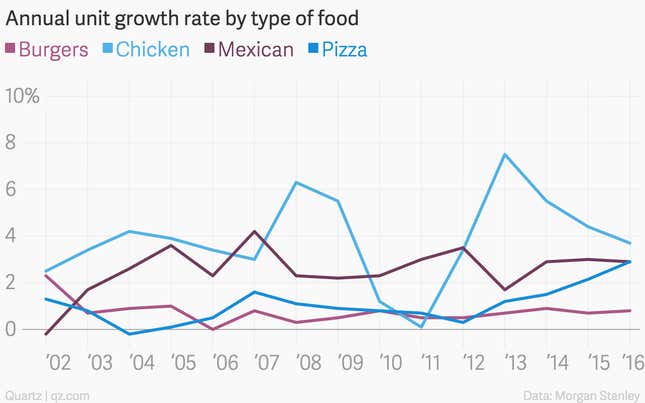 Even the ubiquitous sub sandwich segment, which has dropped from an incredible 14.5% growth rate in 2003 to just 2.3% last year, is expected to open more than twice as many restaurants as burger chains will.
The biggest shift by far isn't in cuisine, but in the type of restaurant. Fast casual restaurants have been growing at nearly triple the rate of traditional fast food for most of the last 12 years, and are projected to continue that growth going forward. Fast casual pizza restaurants in particular are opening at a rapid pace.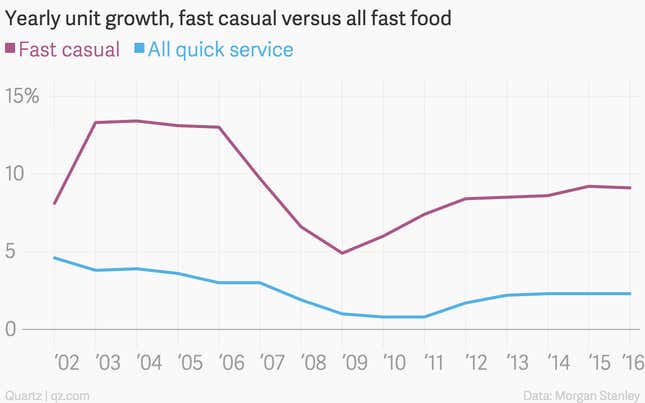 While there are plenty of new chains with less than a hundred locations, many rapidly-growing fast casual restaurants plan to add more than a hundred over the next two years alone. Chipotle is projected to pass Panera Bread as the biggest fast casual chain around next year.
Some of these newcomers are well established national names already. Others will be soon: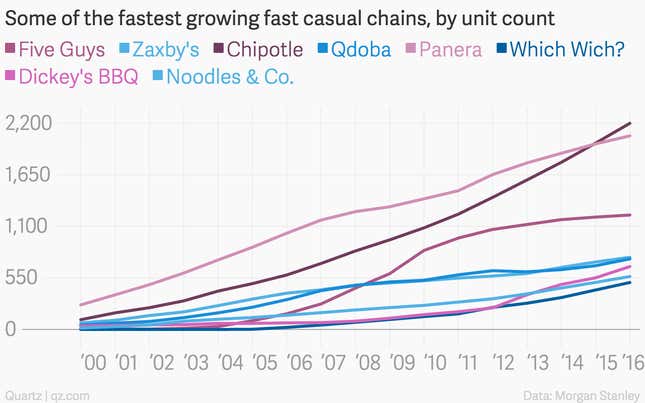 In the future, you're more likely to see a new franchise of one of these outlets pop up in your neighborhood than a McDonald's, Burger King, or Wendys.