The beauty of Behance, Adobe's free portfolio platform, is that it never gets old. Every day, new work is uploaded by designers, and the site now hosts over 99 million images in 8 million projects. Founded in 2006, it is one of the world's largest creative networks, with more than 50 million views per month, serving students, job-seekers and employers from 172 countries.
Watching Behance's stream in real time offers a moving image of the creative zeitgeist. It seemed strange then to learn about the publication of a book that essentially freezes that flow of creativity to fit a print schedule. Published by Gestalten, Super-Modified: The Behance Book of Creative Work, is a print showcase culled from the massive cache of work on Adobe's site.
"We're a digital platform, but we love books," Behance founder Scott Belsky explains to Quartz. "The book form allows us to tell a story easier. We can organize content and curate a narrative about the work."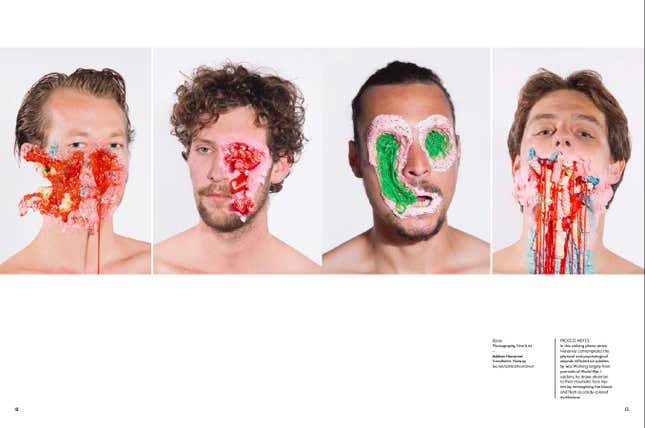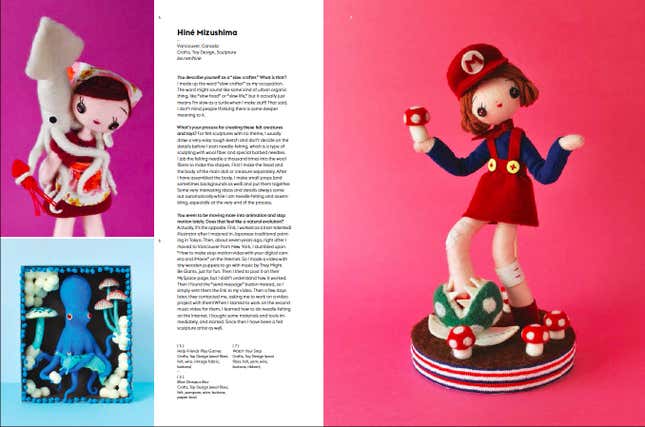 Belsky is at pains to clarify that the monograph is not a best-of-Behance book. The goal is to distill the data, underscore innovation and sleuth out emerging creative specializations. He explains that the title "super-modified" describes the extreme manifestations that signal the birth of new creative fields.
Indeed, some chapters in the book show such radical transformations—eviscerated faces, alien forms, and liquid calligraphy. But some chapters also affirm familiar tropes such as hyper-realistic drawing from the 1970's, handmade lettering, and the resurgence of old-school materials such as felt and wood—some augmented by today's digital tools such as Photoshop and 3D software.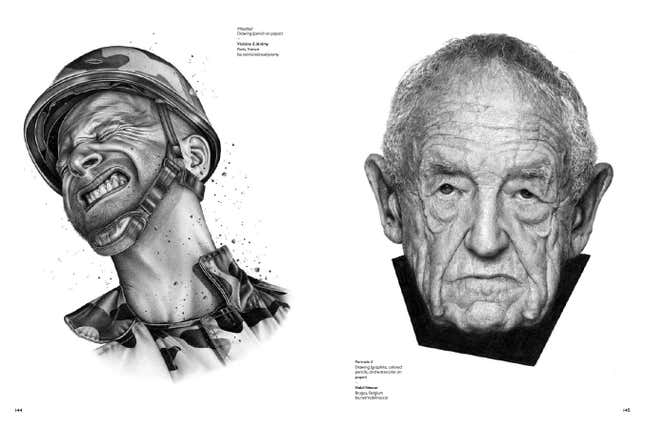 The selection of the work for the 288-page tome happened in three stages: polling the critical mass (community likes); credible mass (endorsements from field experts); and lastly a curatorial sift from the in-house team. It's a process that is always happening on the site itself, too.
"The lead curator, Oscar Ramos Orozco, probably sees around 1,000 projects every day," says Belsky. "His team decides every day what to showcase on the homepage, which translates to page views, job offers, and commissions. They're attuned to the pulse of design in a level that's hard to top."