On St. Patrick's Day, when fans of beer and green clothing gather from America to Ireland to celebrate Irish (and not so Irish) culture, it's worth remarking on just how green the Irish landscape is—even from space.
NASA shared this true-color image on its Facebook page today, in celebration of the Emerald Isle. The deep green comes from the "moderate temperatures and moist air" that contribute to vast grasslands covering the country, the post explains.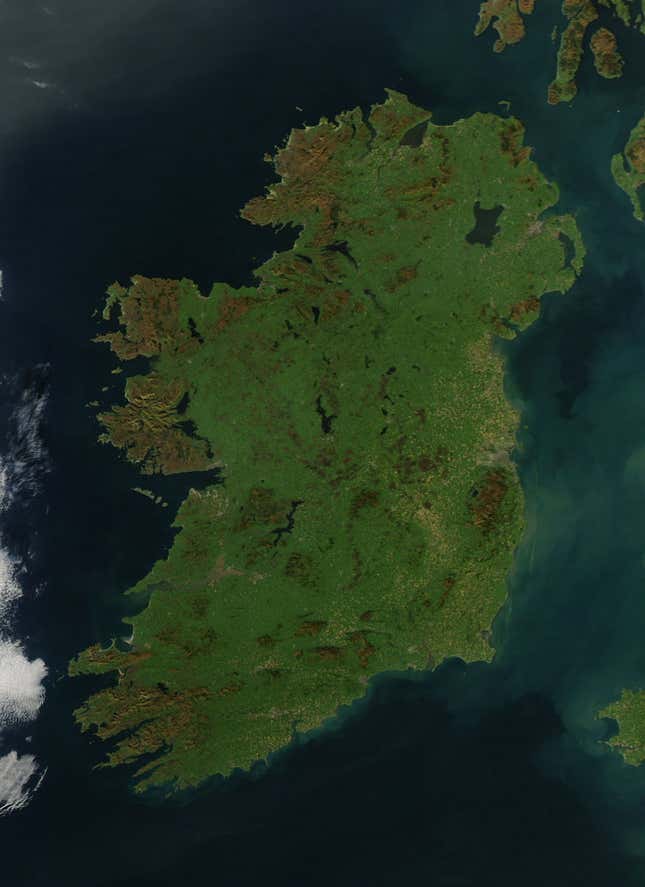 The lushness disappears in winter, especially when Ireland endures a serious frost, as it did here in December 2010.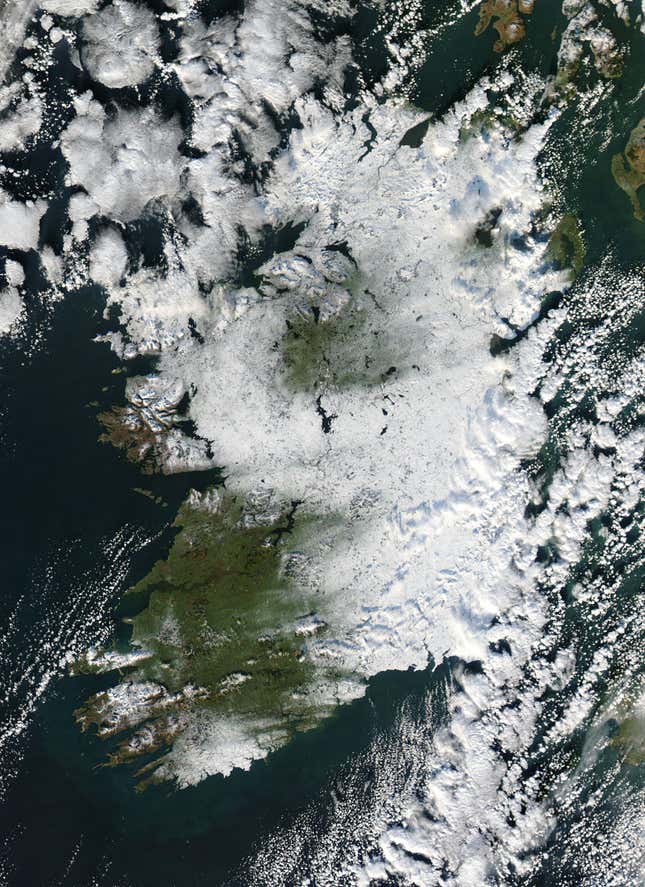 NASA has also captured the country's cosmic beauty at night, with Aurora Borealis lighting outer space with streaks of green.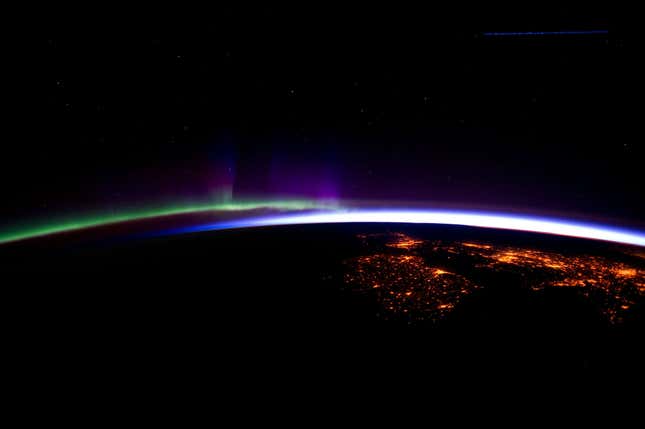 In 2013, Canadian astronaut Chris Hadfield shared this stunning view.
Last month, NASA astronaut Terry Virts showed us what Ireland looks like under an aurora.
And today, he tweeted a holiday greeting.