Getting the perfect photo of one's lunch or night out with friends may be about to get a lot easier. As AppleInsider reported, Apple has been awarded a patent for a new type of sensor for smartphone cameras that could dramatically improve how images are captured by its iPhones. The patent uses the same technology that's found on this seminal prog-rock album cover: prisms.
According to the patent, the digital cameras found in most smartphones have a single light sensor. That has a color filter split between red, blue and green colors, laid in a grid on top. Once an image is captured by the light sensor, it has to reconstruct the image based on the samples of color from the filter with a process called demosaicing. This tends to lead to images that are blurrier than real life, as the light sensor can only pick up colors where they are in a grid.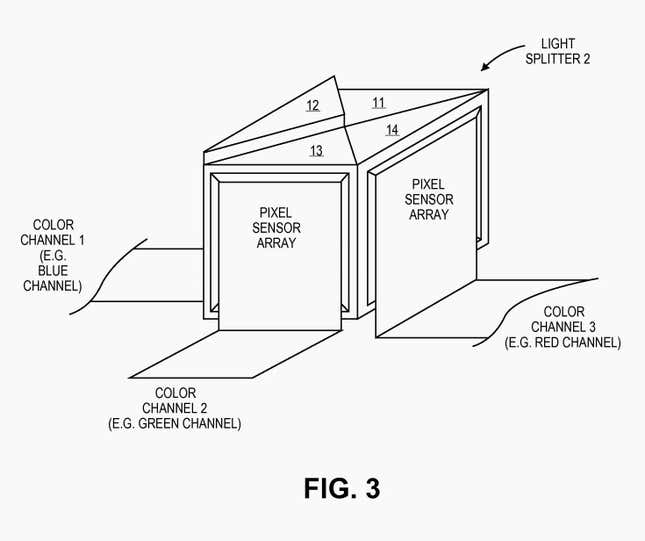 Apple's new idea: Using a cube of triangular prisms, light is split out into green, red and blue streams, which are each picked up by an independent sensor. This would mean images would be truer to life in color and resolution. It could also mean that photos taken in low-light situations (indoors, at night, etc.) would actually be clearer.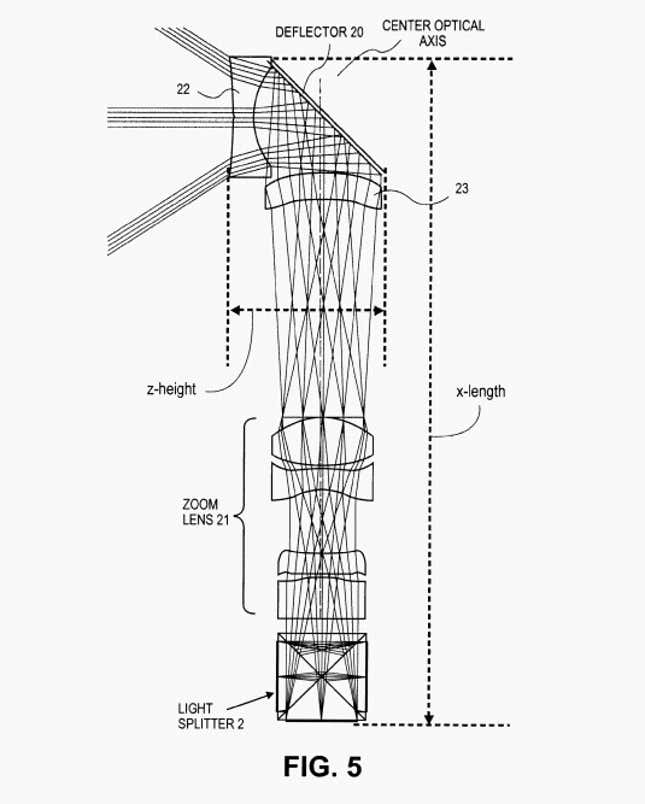 Apple is going big into photography right now. The company's current print advertising campaign for the iPhone 6 and 6 Plus highlights photos "shot on iPhone 6." As handheld digital camera sales continue to be cannibalised by smartphone sales, it's not surprising that Apple would continue to look for ways to bring increasingly accurate photography technology to its iOS devices.
It's not clear whether Apple intends to implement this patent in any forthcoming iOS devices, but it would be another pearl to add to the string of innovations the company currently flaunts in the cameras section of its iPhone 6 features page.
Apple was unavailable for comment on its plans for the patent at the time of publication.