Look closer.
Laces, mesh, stitching, logo—these cut-up collages are actually made up of digitally-salvaged sneaker parts. Deftly recomposed, the trainers take on new graphic forms of bats, skulls, arachnids, insects, and even Beretta guns.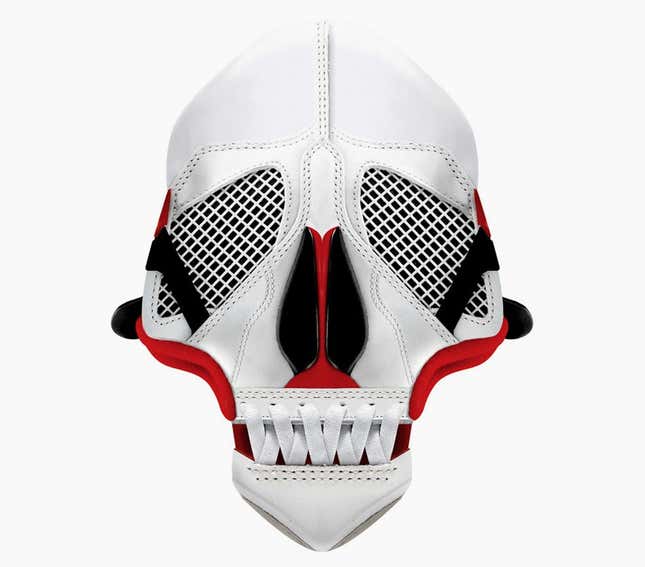 The creator is the British artist and designer, Phil Robson (aka FILFURY), a self-described "sneaker freaker" who also holds a job as a director for commercials and film.
"I get inspired by the form of the shoe and enjoy the idea of repurposing some of my favorite objects," he tells Quartz. Raised in the Nineties, he names American culture, action films, cartoons, comics, UK garage bands, and the NBA among his formative influencers. Robson's work taps into the global sneaker obsession and multi-billion dollar industry, which leapt by over 40% last year alone.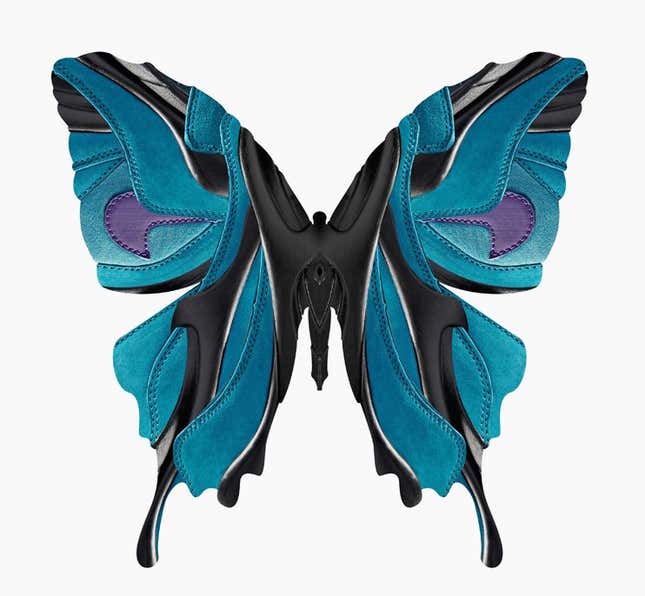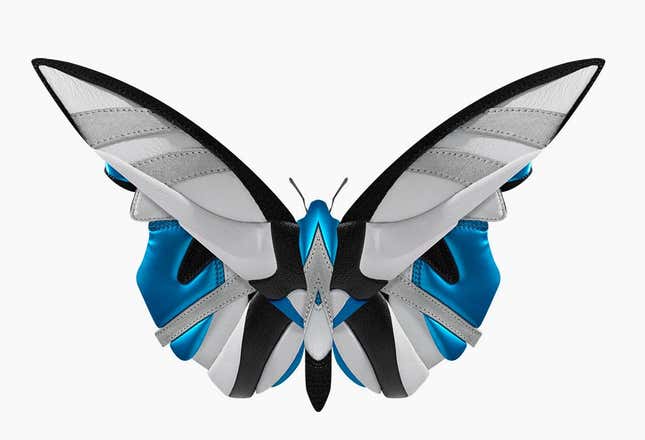 Robson, who gave his two young sons the sneaker-inspired middle names Cortez and Blazer, has collaborated with brands like Nike, Adidas and Reebok and has amassed a cult following, especially within discerning sneakerhead circles.
Back in the UK after 8 years in Sydney and Amsterdam, we interviewed the artist about his process and obsession.
What is the extent of your "sneaker freaker" obsession?
I peaked at around 100 pairs and then had a mad clear out, dropping off boxes to the local charity shop in Bondi in Sydney when I was leaving Australia. I actually regret some of those donations now.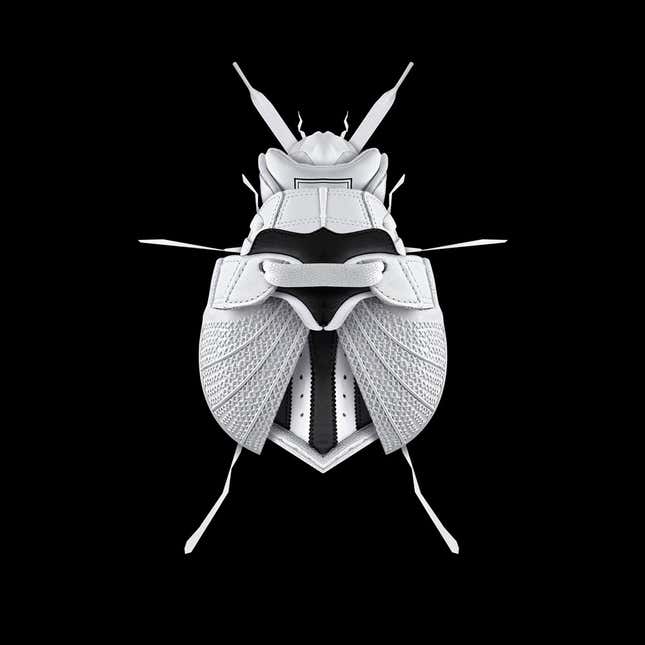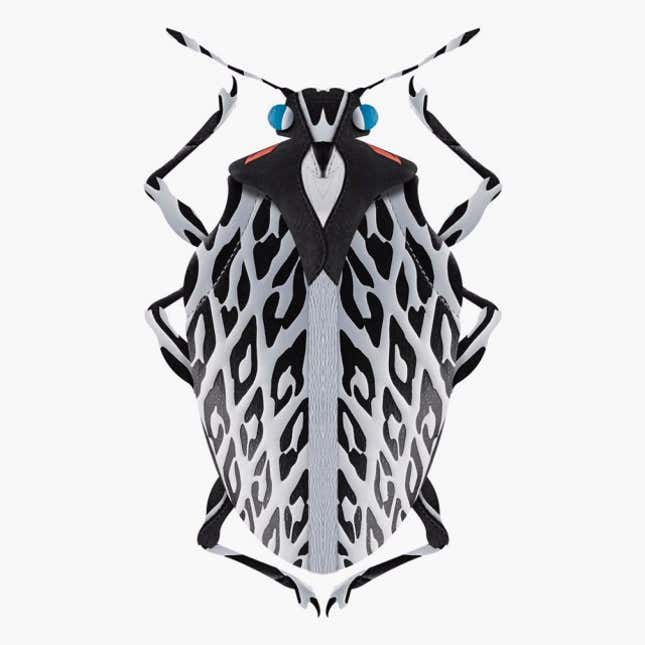 How do you make your sneaker art?Where do you begin? 
I think about what the shoe reminds me of. I start with the question, "wouldn't it be cool if…" I then look for reference pictures of the new object online. I take photographs of the shoe from several angles then jump into digitally painting the pieces together.
 Is it all done digitally?
My main tools are a sketchbook, a camera, Google Image Search, and Photoshop. However I'm currently creating my first set of sculptures with no Macs involved.
Who are your design heroes?
Stan Lee, Neville Brody, Ron English, Tinker Hatfield, Peter Saville, Ewen Spencer, Roger Dean, Dave White.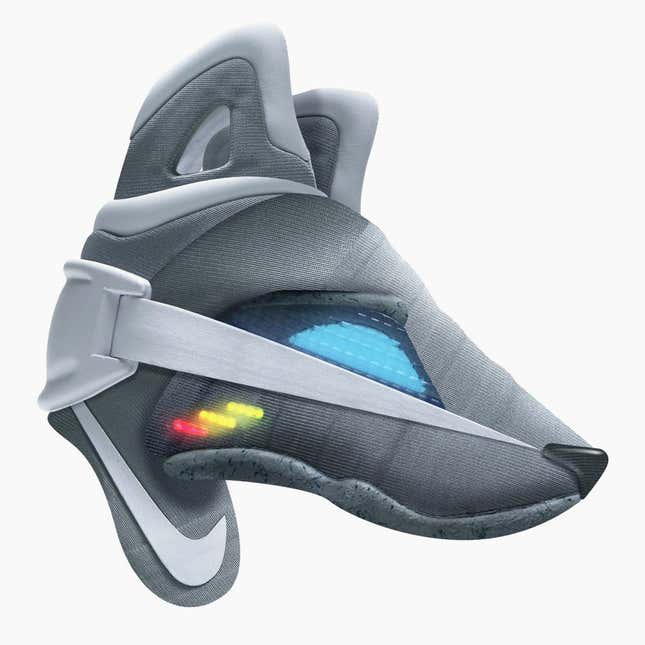 Has your art influenced your work as a commercial director?
Not really. My commercial film work is client lead, and my art is all me. But I always approach any brief in the same way—pushing for a clean graphic language and a level of abstraction. I like to create art as often as possible but I always have a few other projects on at the same time. The sneaker art route is more for fun when I have some down time.
What sneakers are you wearing these days?
I'm wearing Nike Air Max 1 Lunar, Air Stab—the same Nineties silhouettes I've always loved. I'm also a big fan of my original Flyknit trainers and I still love my Nike Mayfly wovens from last summer too.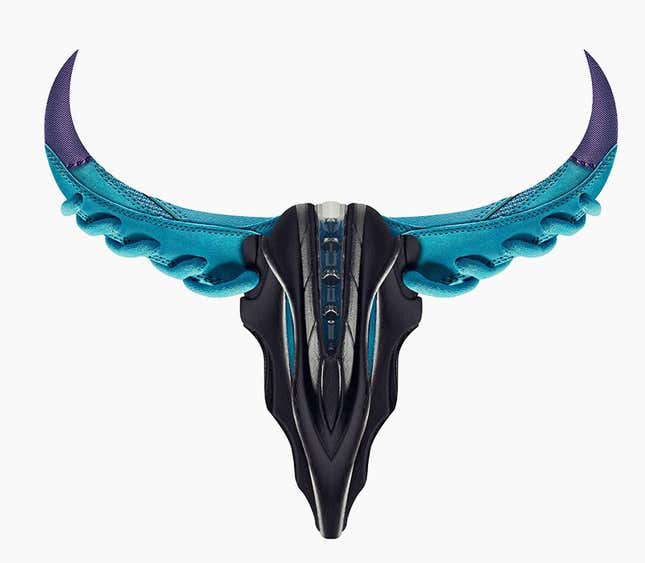 Have you passed on your obsession to your sons?
I'm trying to school them young. I have a three-year old and an eight-week old. They both have a healthy collection of lil' Jordan IVs, AM90s, Superstars, Kickers, and obviously a few pairs of Cortez and Blazers.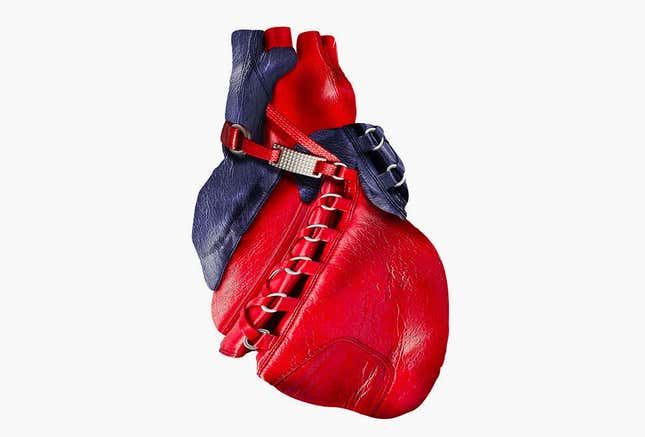 Have you ever designed a shoe?
I've just designed a T-shirt for Nike that will be released as part of their summer collection, but I've never designed a shoe. That would be awesome. One day, perhaps.