Loosen your grip. Square your shoulders. Keep your head down. Plant your feet. Follow through. There's a lot to keep track of when learning to play golf, and most of it is forgotten halfway through a swing. But a new patent awarded recently to Nike might be able to change that, whether you're out on the links, at the driving range, or in your back yard.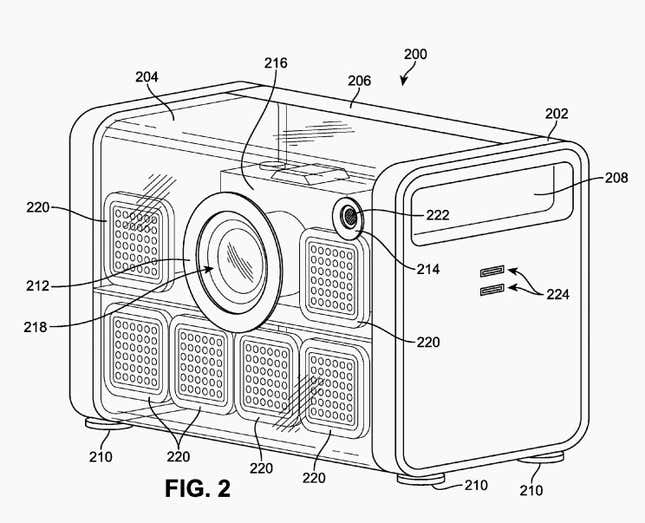 In a patent awarded to the sneaker company on March 17, Nike outlined a portable system that captures video of a golfer's swing that looks like a cross between a boombox and an antique radio. While golf professionals around the world have used film for years to analyze students' swings, most systems can't be taken out onto the putting green or the sand traps. Nike's idea would allow golfers to see how their swings look throughout the course.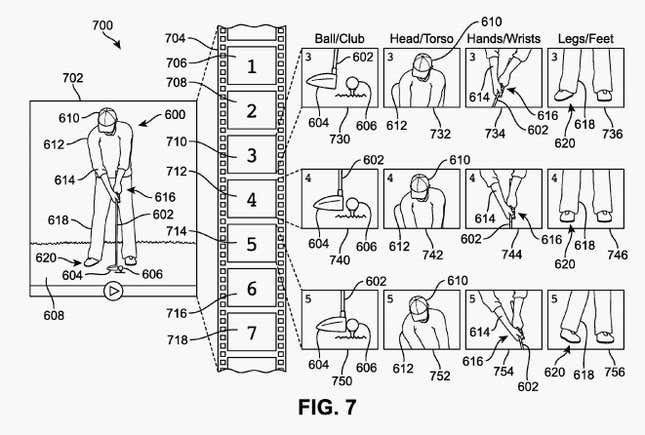 Nike's box contains a camera that can break out a recording of swing frame by frame, and for different parts of the motion. On review, a golf pro could focus the video on the club hitting the ball (stay in the sweet spot), the hands (keep that grip loose), the feet (plant that front foot), or the head (keep it down).
It's unclear how heavy or unwieldy this device would be, but it seems like something that could be a hassle to carry around the golf course. Perhaps it's just a ploy to sell more golf bags—this one looks perfect for the task.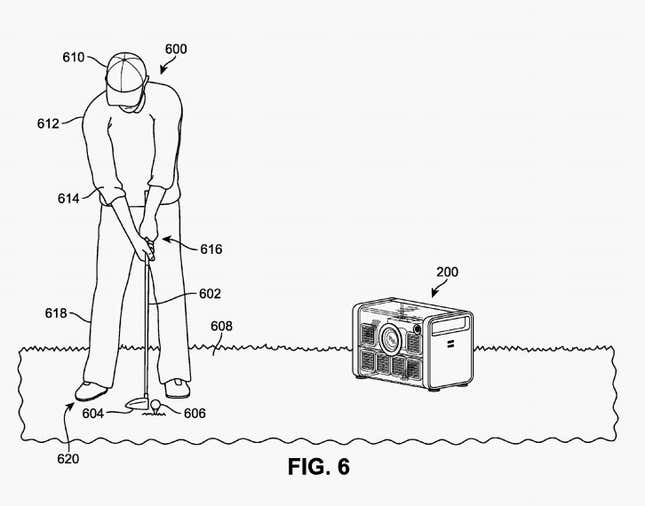 While it's uncertain whether Nike is actually developing this patent into a product that it would offer to consumers, the idea is in keeping with the company's recent moves to own more of the golfing experience. The company moved from making golf apparel into balls, clubs, and cleats over the last decade. Nike also has an iPhone app that can track a user's golf swing, although that would presumably be harder to use on your own than a standalone boombox-shaped object would be.
Like most golfing innovations, however, the patent makes no claims that it will be able to help lower your par. Some golfer's swings will likely never get any better, regardless of how far technology comes.
Nike was not unavailable for comment at the time of publication.