Few are as excited about the new season of HBO's fantasy series Game of Thrones, which returns to screens on April 12, as Croatians. The more time that fans of the hit show spend gazing at the splendor of Dubrovnik, which serves as the pivotal capital city of King's Landing in the series, the more that they might be motivated to pay a visit in real life.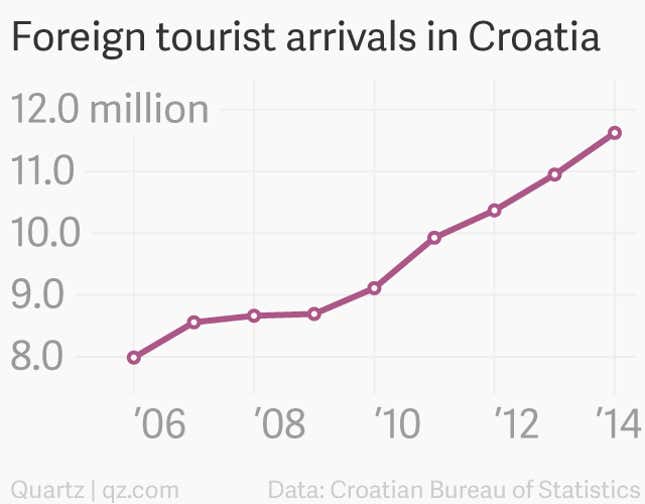 Indeed, Dubrovnik's mayor told Bloomberg that the series is responsible for around half of the 10% annual growth in tourists the city has seen in recent years. Tourism accounts for nearly a fifth of Croatia's economy, and the industry has served as one of the few bright spots during an otherwise bleak period for the country.
Croatia has been in a wrenching recession for the better part of six years, with modest growth only recently reappearing. The Balkan country's economy is 12% smaller than it was at its peak in 2008—only Greece has a worse record among EU states over the same period.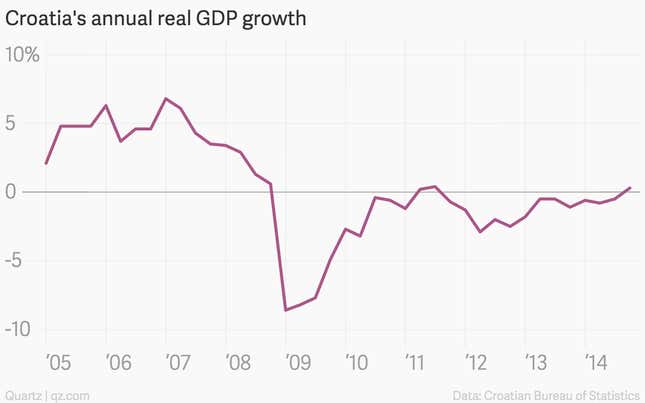 It's natural, then, for Croatia to encourage "set-jetting" tourists to visit the actual scenes where much of the show's fictional mayhem and intrigue takes place. This is a thing now, with Downton Abbey fans flocking to formerly obscure English castles and Breaking Bad enthusiasts touring otherwise unremarkable bits of Albuquerque.
The model for eager tourist boards and enterprising tour operators is the massive boost that New Zealand has received as a result of the Lord of the Rings film franchise. A similarly long-lasting impact to Croatia's economy from Game of Thrones would come at an opportune time, which is why officials are keen to come up with creative solutions for filming some of the racier scenes that risk offending local sensibilities (spoiler alert).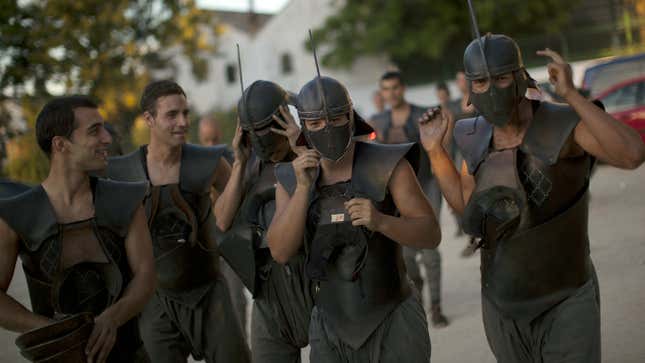 And Croatia isn't the only sickly European economy where the sprawling epic is giving local business a much-needed boost. Northern Ireland, which is lagging the UK's economic recovery, has benefitted from an influx of visitors, as has Iceland, which is still struggling to recover from a total financial meltdown in 2008.
For its upcoming season, Game of Thrones will spread its largesse to Seville and Osuna in southern Spain. Unemployment in the Andalucía region, at 34%, is the highest in the country, which is saying something when the national jobless rate is an awful 24%. The show's enormous crew alone has already boosted tourism figures in the area, and tens of thousands have showed up to casting calls for the chance at a few poorly paid days' work. (Fun fact: the US ambassador to Spain, James Costos, is a former HBO executive.)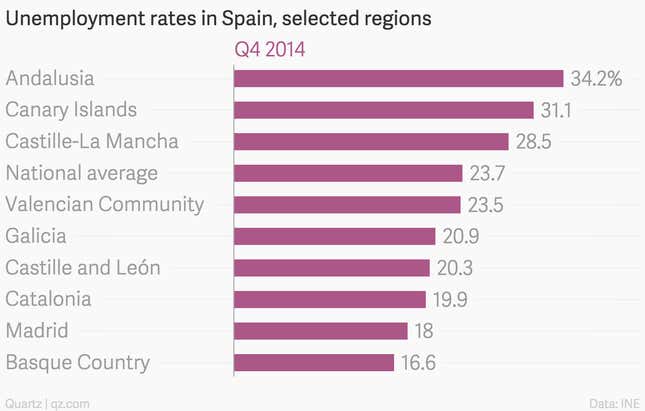 Although the epic violence and gratuitous sex in the series has attracted legions of viewers, few would say that Game of Thrones offers much in the way of moral or intellectual enrichment. But as an economic juggernaut, it is able to do plenty of good in places that desperately need it.