Desperately seeking low-mileage mules to haul slightly used iPads? An idyll beachfront brewery? Welcome to the Asset Zone.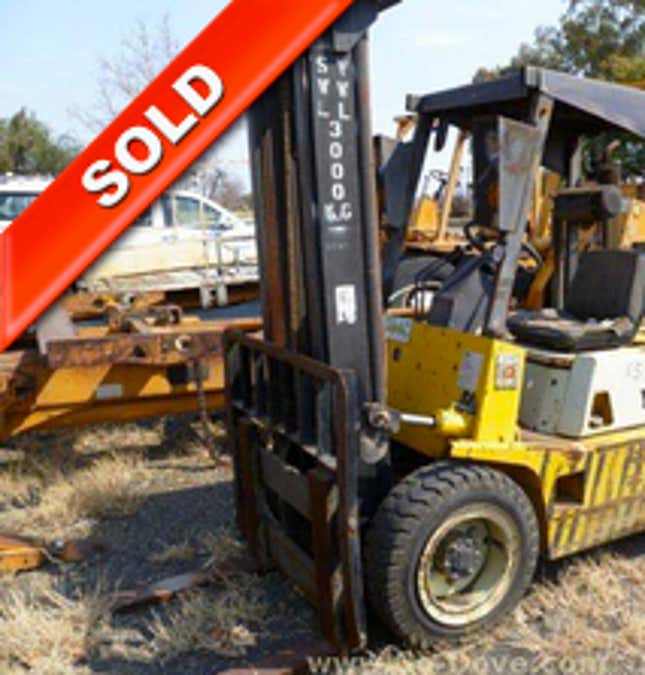 The Internet took the drab out of junk. eBay made debris desirable. Yet it took a 44-year-old Industrial Age stalwart like Bill Angrick to make the online auction of 500 oxidized South African railway haulage wagons as amusing a home shopping experience as bidding on antique toys and slightly used iPads.
"Idle inventory can be very unattractive to focus on," Angrick says. "It's an area ripe for optimization."
Angrick is chief executive officer of Liquidity Services Inc., a Washington, D.C.-based Internet trading company, whose global customers include KPMG LLP, Hewlett-Packard Inc. and anyone looking for a second-hand decloaking chamber.
Since 1998, Angrick's 1,100 employees and seven subsidiaries in 25 countries have specialized in extracting more than $3 billion from downsized companies and businesses that go clunk in the night. The firm's 3.1 million Internet transactions provide a digital splash of cold economic reality. Its web portal into the flotsam of capitalism is a showroom of shadow and substance, a jumble sale of dreams deferred. Bombay real estate, German crankshafts, unused Singaporean electric bicycles…you name it, they have it and they want you to own it. As the folks at LS tell it, you've just clicked over into the Asset Zone.
"Merchandise offered on the Asset Zone software platform would have otherwise ended up in a landfill," LS senior public relations manager Sultana Ali explains. "Most of our buyers are small businesses. Most of our sellers are large companies and governments who never realized how many assets they'd been throwing away."
Although Angrick says LS doesn't trend the data, he reckons a visit to the Asset Zone delivers a visual economic indicator that tracks the global cascade effect of the 2008 collapse of Lehman Brothers. "I see macro trends," Angrick says. "Troubled legacy regions like Europe have more sellers than buyers, the emerging economies of the Asia-Pacific region are growing four to five times faster than the U.S. The global supply chain is repositioning itself."
Long ago, when stoop laborers picked and peddled industrial leftovers, lost assets were flung on rag-and-bone carts. In 1987, Michael Douglas and Charlie Sheen heaped cinematic pride and prejudice on Wall Street's manicured class of rummage dealers. Nowadays, once Gordon Gekko leaves the room, LS steps in to ensure the carcass is completely salvaged before burial, a profitable last rite that's so far rewarded the company with 39 consecutive quarters of growth and $225.6 million in gross merchandise volume during the second quarter of 2012, a 52% increase over the previous year.
"What we do has been going on in business since the beginning of time, but nobody ever put a flashlight on the trade," Angrick says. "We use the Internet to empty the warehouses of the world's largest companies and governments. People find it interesting." So do mules.
"We've also auctioned off a retired U.S. Army cavalry horse," Angrick says.
Thirsty and in the market for a 10,000-square-meter beachfront soft-drink brewery a few miles north of Barcelona? LS Spanish project manager David Holtappels has a fixer-upper Sunny Delight plant with an hourly capacity to fill 58,000 bottles of whatever wets your whistle, including yogurt. Bids close on September 26, but caveat emptor: the contraption doesn't come with the real estate.
"The buyer strips it and ships it," Holtappels says.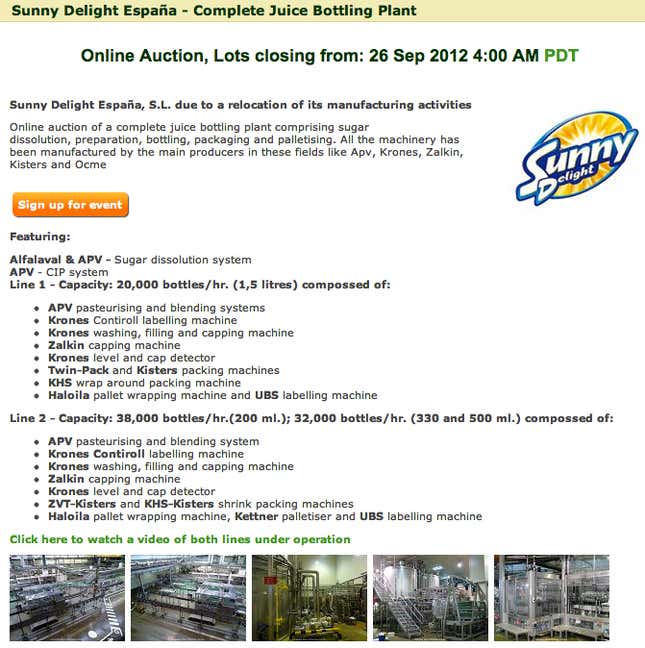 And customers, like the U.S. Defense Logistics Agency, don't seem to mind the Asset Zone's woeful failure to present its extensive collection of antique motor vehicles with the digital pageantry of Bonhams offering a vintage Jaguar XK120. The USDLA—which each week drives 30 million pounds of Pentagon stuff into the Asset Zone—has four times decorated LS with its "prestigious" Vender Excellence Award and Recognized Cost Saver Award for Large Business.
Still, some people are never satisfied. An LS customer named Dong, for instance, finds the Asset Zone as mangy as a scrapyard dog. "The seller was selling me junk," is Dong's verdict. Thomas Edison would have likely disagreed. "To invent," he said, "you need a good imagination and a pile of junk."