A man on trial for fraudulent bankruptcy shot and killed up to three people at a Milan courthouse this morning, according to local media. The authorities identified Claudio Giardiello, 57, as the shooter, and he was later caught by police after fleeing on a motorcycle to Vimercate, north of Milan, according to Italy's interior minister: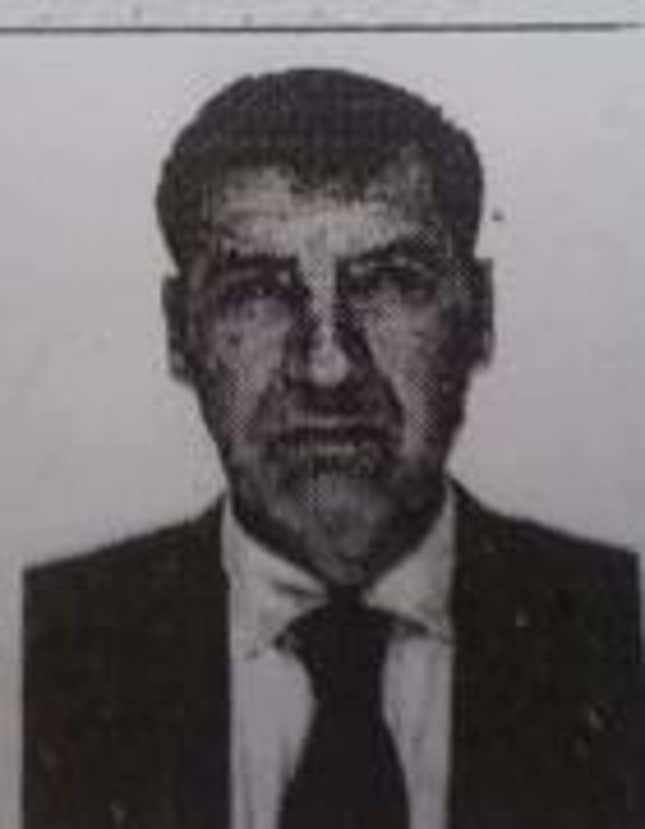 Among the dead at Milan's Palace of Justice are bankruptcy judge Fernando Ciampi, lawyer Lorenzo Alberto Claris Appiani and an as-yet-unidentified witness (who appears to have died of a heart attack during the commotion), according to reports.
Two co-defendants in one of Giardiello's cases—he faced legal trouble with failed property and telecom businesses—were also shot. They were named as Giorgio Erba and Davide Limongelli. (Their familial relationship with Giardiello is unclear, but they are uncle and nephew.) Erba died after arriving at a nearby hospital, and Limongelli is being treated for serious injuries.
The shooter somehow evaded metal detectors at the main entrances to the courthourse and moved freely throughout the upper floors of the building, barricading himself in a room before making his escape. A former lawyer of Giardiello described him as "paranoid."
Italy's stagnant economy has produced a spate of bankruptcies and persistently high unemployment. The government is due to present its latest budget and reform plan tomorrow.
The Telegraph is running a live blog on the Milan shooting in English, but more detailed information is being released in Italian by outlets including ANSA, La Repubblica, and Il Sole 24 Ore. Live video from the scene is available online from Sky and Corriere della Sera.