Today, April 14, is Equal Pay Day—the day we remind the US that in order to make as much money as the average man in a single year, the average woman would have to work three and a half extra months.
The situation is improving, but painfully slowly: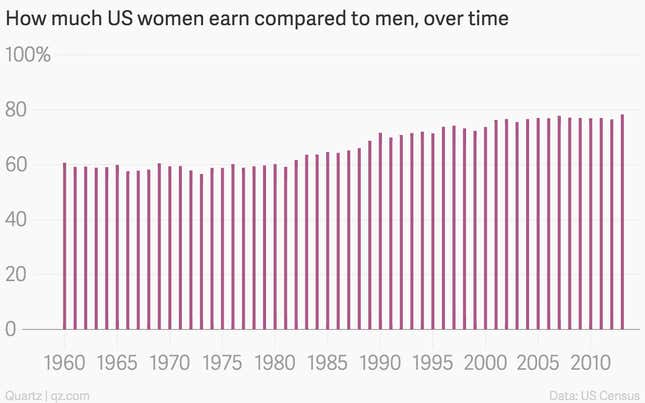 And why is that? There are a lot of reasons, starting with ingrained societal expectations of women around the world. From a young age, an Organisation for Economic Co-operation and Development survey found, boys around the world say they are better prepared than girls for job interviews. (The US was not included in this survey.)
They also have more hands-on experience in the workplace as teenagers.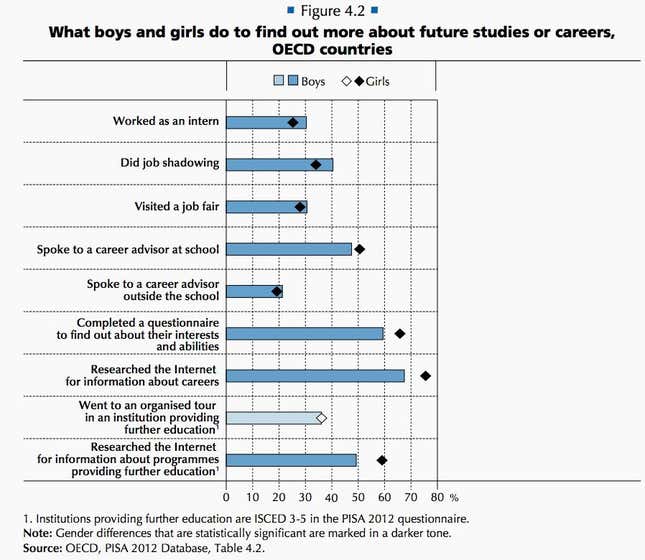 Then there are the education and career choices that women make. For example, here are the undergraduate college majors that have the highest payout for students, men and women: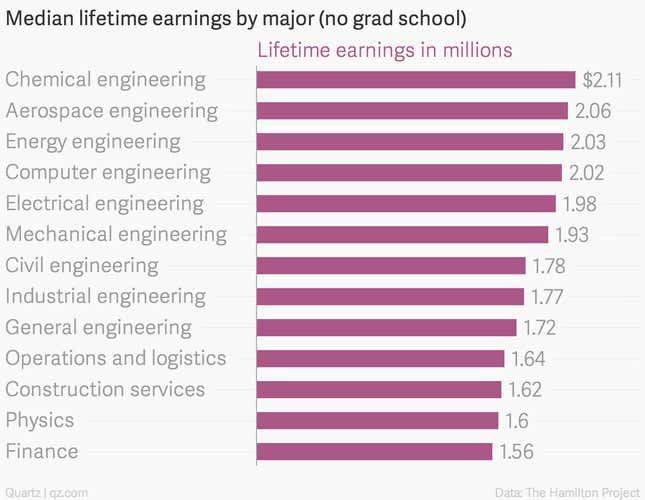 Compare that with a 2011 Georgetown study (pdf, pg. 16), which found that in the majors that are most lucrative for women, they are a minority.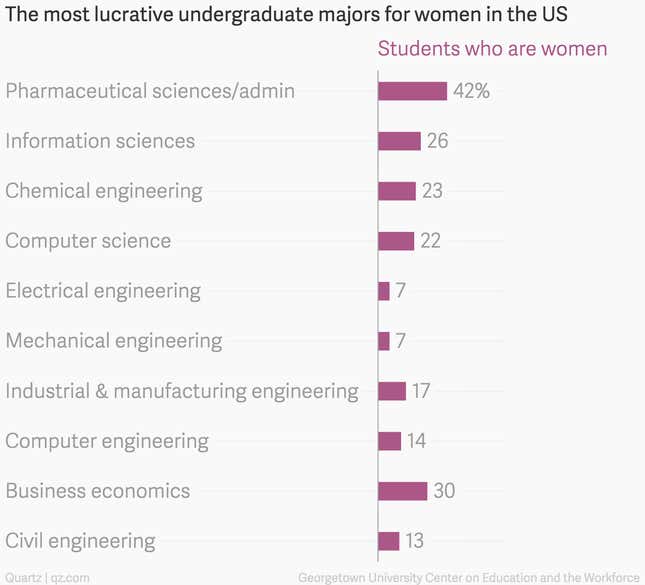 The wage gap also extends all the way to the lowest economic ranks, where women are more likely to be working at or below minimum wage.

In addition, mothers take more time off than fathers to care for their family, which can do long-term damage to earnings.

Women are less likely to negotiate for higher salaries than men, and are also less likely to say they want to be the boss than are men, according to Pew.

There are some hopeful signs for the future though: As the chart above shows, the gap between women millennials who aspire to be boss and men millennials with similar hopes is narrower than that of older groups.
And the wage gap between millennial men and women in general is narrower than it is for the country as a whole, according to Pew.