There were some nice, round-number milestones for Netflix in its first quarter earnings report (pdf).
The company passed 60 million subscribers for the first time. (It finished March with 62.3 million worldwide, with more than 41 million subscribers in the US and almost 21 million internationally.)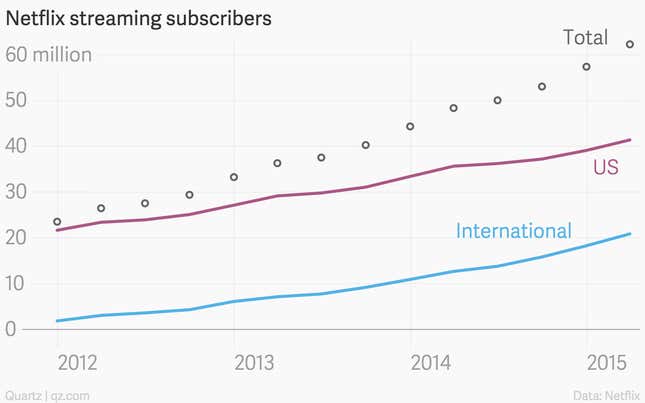 It added 5 million subscribers during the quarter, a record in net subscriber growth for the company.
Growth in the US accelerated to 2.3 million net additions. (Why? One analyst, JPMorgan's Doug Anmuth, hypothesized in a recent note that "inclement weather" this past winter could have contributed to strong domestic growth.) Netflix also added 2.6 million net new subscribers abroad, a record.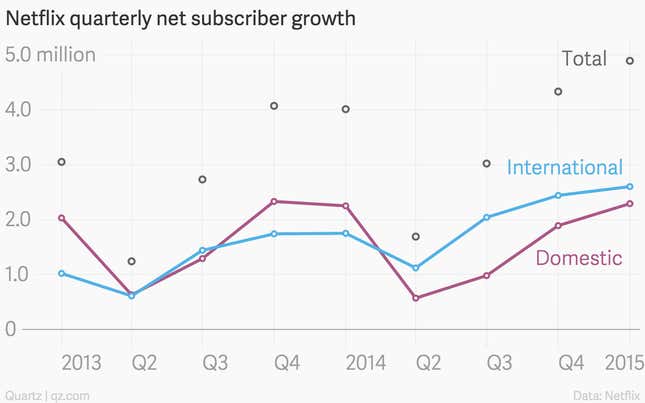 And Netflix said that its subscribers streamed 10 billion hours in the first quarter—that's roughly 55 hours per subscriber, per month.