Starwood Hotels' newest hotel brand is designed for the HENRYs—a cadre of "High Earning, Not Rich Yet" luxury-seeking millennials who tend to value a feeling of quality and authenticity over a loyalty to established brands.
Tribute Portfolio, launched this month, is a collection of independently-run hotels targeted at these high earning young adults seeking "upper upscale" places to stay. Starwood will not own or build these hotels—at least not initially—but will seek out privately owned properties, ranging from boutique hotels to big resorts, to bring under the Starwood brand. The hotels will pay Starwood a flat fee for their guest loyalty and marketing programs.
Over the next five years, Starwood is looking to partner with 100 properties around the world. Though it's setting its sights on popular destinations such as London, Paris, and New York, it's starting in smaller, up-and-coming American cities with thriving art scenes. To date, the quirky art deco hotel resort Royal Palm South Beach Miami built in the late 1930's is the only operational hotel under the Tribute Portfolio. The Vandre Nouveau Hotel in the southern hipster enclave of Asheville, North Carolina, will be opening in 2017. And three properties owned by the private equity firm Rockbridge Capital are also in the works, located in Nashville, Tennessee; Savannah, Georgia; and Charleston, South Carolina.
This allows the company, which is ranked among the 10 largest hotel chains in the world, to rapidly expand its presence in new markets and add to its portfolio over 1,000 hotels in 70 countries.
But the move also offers a glimpse into Starwood's soul-searching about its business. Since the abrupt exit of its longtime CEO, Frits van Paasschen, in February, the company has been taking a hard look at its corporate image and has admitted that some of its brands, including Sheraton, need a major refresh.
Starwood's new interim CEO, Adam Aron, says Tribute, like the company's existing upscale brand The Luxury Collection, will cultivate a unique character and identity for each hotel. The corporation will take a "non-prescriptive" approach to branding and design, Aron says, meaning that the aesthetics, voice, and vibe of each hotel will not be standardized or defined by Starwood.
"The only thing that we're going to be prescriptive about is hitting a certain level of quality," adds Dave Marr, who oversees Starwood's brand management for North America. "We're making sure that they're not buying really cheap carpet that's going to fray in three years, the linen thread count is up to standard, and that the wall coverings are not going to be nicked."
The idea with Tribute is for Starwood to act as a curator and consultant to hotels—deploying its architecture, construction or marketing teams to work with each individual hotelier on an as-needed basis.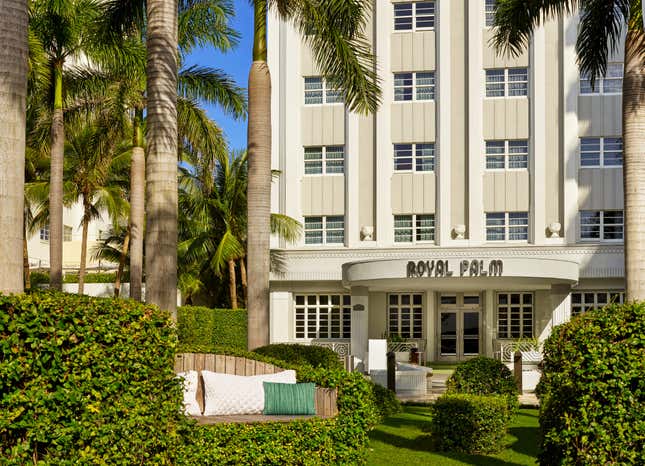 And if the name "Tribute" sounds rather generic and forgettable, it's conceivably because Starwood is making a point of not plastering its name all over these hotels. Independent hotels will retain top billing on the property's marquee and will be appended by Starwood's branding as a secondary tag line.
Marriott uses a similar tactic with its Autograph Collection brand, but Aron points out that Starwood's Tribute is different in that they're choosing hotels strictly in the four-star luxury category, whereas Autograph has a mix of three and four-star properties.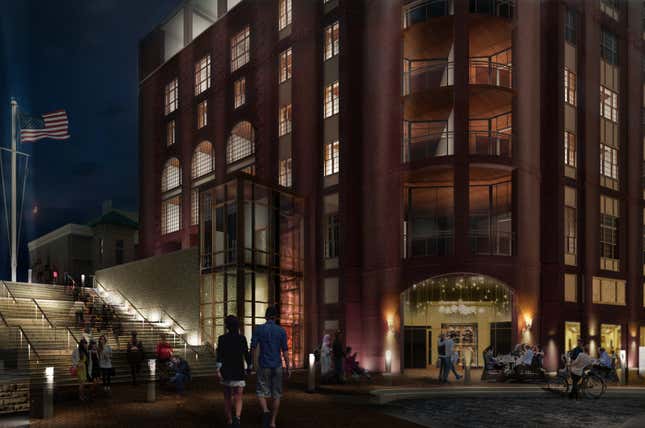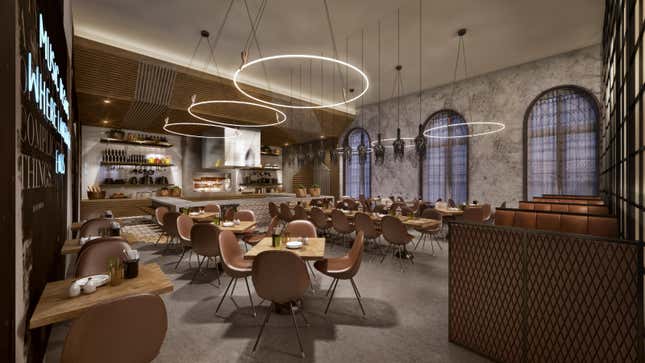 Will this actually work?
Industry expert and NYU professor Bjorn Hanson is cautiously optimistic. "When Starwood launched the W, there was some doubt as to whether a boutique brand would survive, but it has turned out to be one of the most successful brands in the industry," he says. Hanson explains that travel review sites such as TripAdvisor are helping open up customers to trying out new experiences, whereas in the past, they valued sameness and consistency, expecting the same level of service, same bed, furniture, furnishings, and even the same menu.
But cool interior design and the sexy marketing campaign, aren't enough in themselves, Hanson says. The project's success will also depend on less visible and glamorous aspects such as operations, accounting, staffing, and training. "It's really about image and infrastructure," he says. And, he cautioned, it's too early to tell whether the company will pull off this new model: "It's a decent start but five hotels does not make a brand."