How do you make a stranger feel welcome in your home? That's the question Airbnb explored in its showcase at Milan's annual design fair, Salone del Mobile.
The home rental platform partnered with the acclaimed Italian design think tank and research center Fabrica to explore the theme of hosting around the world.
Using the grand private residence Palazzo Crespi as the setting, Fabrica called upon the diverse cultural backgrounds of its students and staff for inspiration. In a circuit of 19 interactive exhibits, visitors experienced how different cultures welcome guests.
"Design helps shape our everyday interactions, through products, furniture, objects, or experiences," Airbnb co-founder Joe Gebbia says in the project's description. "Fabrica's innovative students will showcase Airbnb's belief that design can create a sense of belonging and facilitate connections between a global community."
Here are some highlights from the exhibition:
India: A welcome carpet
An interaction designer, Chandni Kabra created her version of the Indian floral carpet rangoli, which is used in the entrance of homes in India to honor guests. Kabra's geometric-patterned rangoli is designed to rotate in sections, creating a kaleidoscope-like show for guests.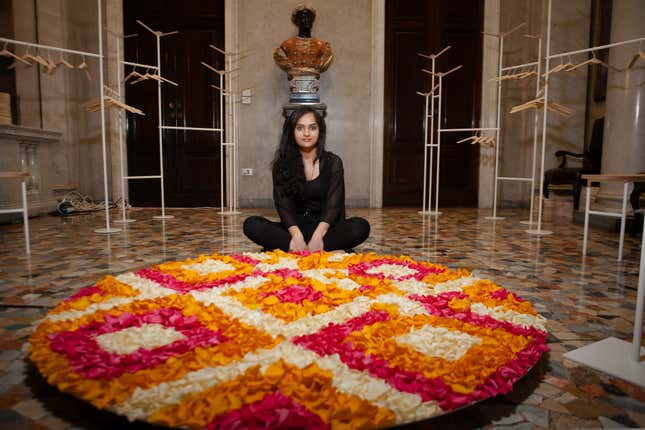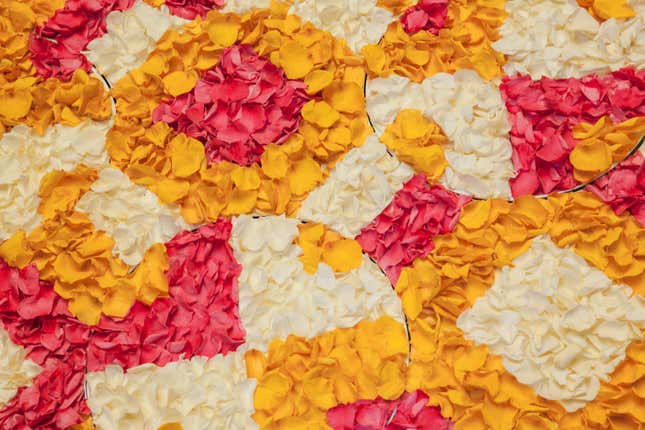 Italy: Freshen up
Referencing the ancient ritual of washing your hands or face known as toeletta, Fabrica's production manager, Marcello Venturini, installed a soap bar next to the palazzo's gilded bathroom. He handed guests small handmade soaps stamped with an Italian word.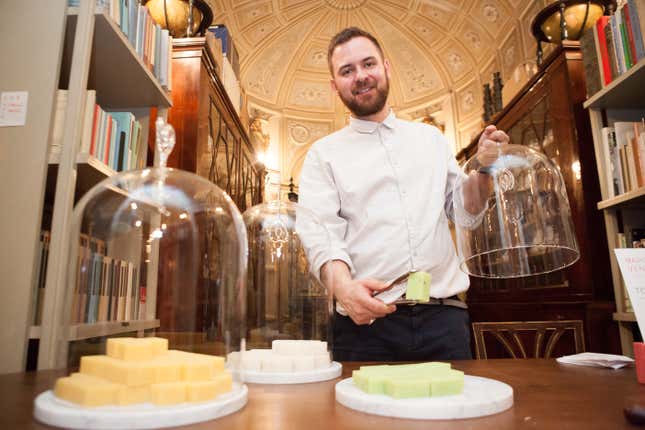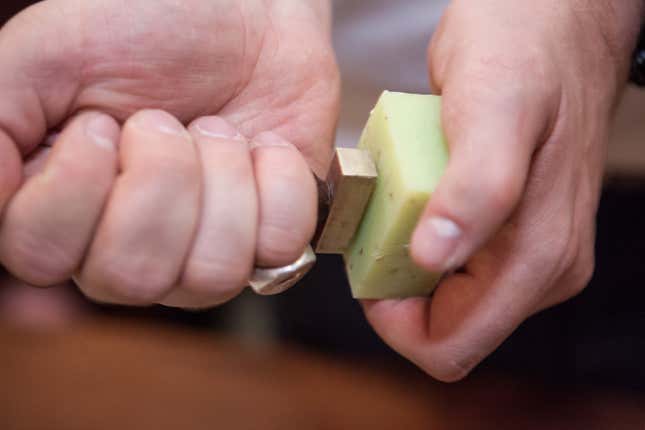 Japan: A language lesson
Using a set of 16 stamps based on the phonetic deconstruction of the hiragana alphabet, designer Tomomi Maezawa showed visitors how to write their names in Japanese.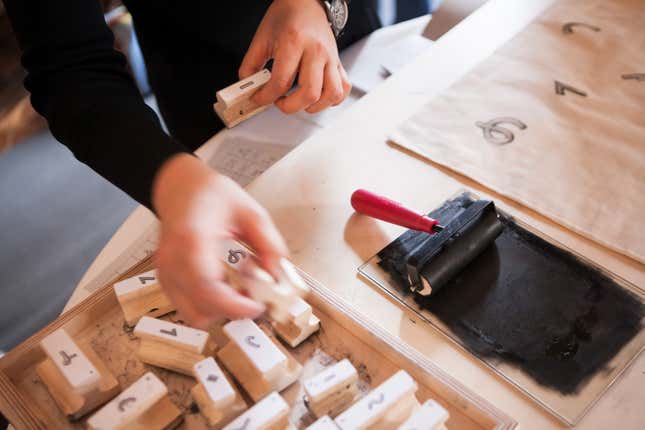 England: A spot of tea
British product designer Daniel Rous welcomed visitors with a hand-blown glass tea station in the dining room.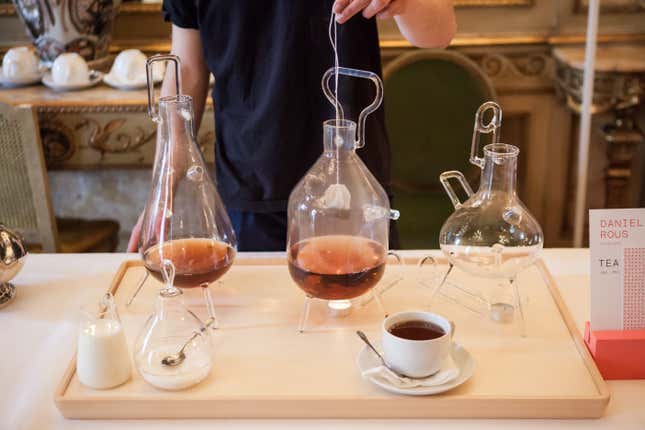 Austria: A satchel for snacks
Based on the tradition of packing Jause (snacks) of dried meats, breads and vegetables in colorful linen for a picnic, designer Marlene Wolfmair fashioned a Jausensackerl from a custom print fabric that she used to wrap fruits for visitors to take home.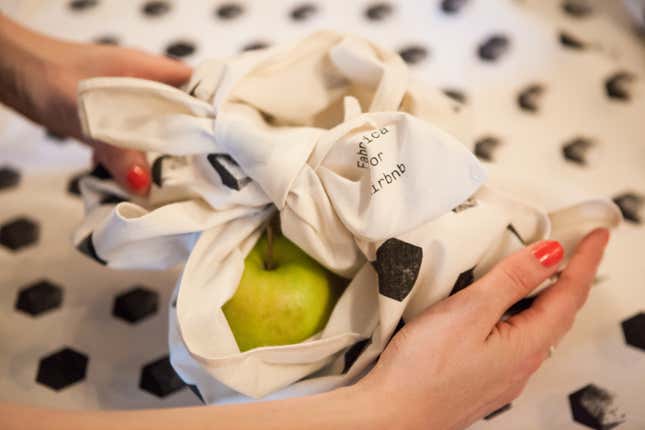 US: A game of stickball
Born in Philadelphia, designer and inventor Alex Rothera invited visitors to game of stickball, a street pick-up game common to the city where grew up. Based on baseball, America's national pastime, stickball uses improvised equipment made from found objects: a bat made from the handle of a broom and tennis balls.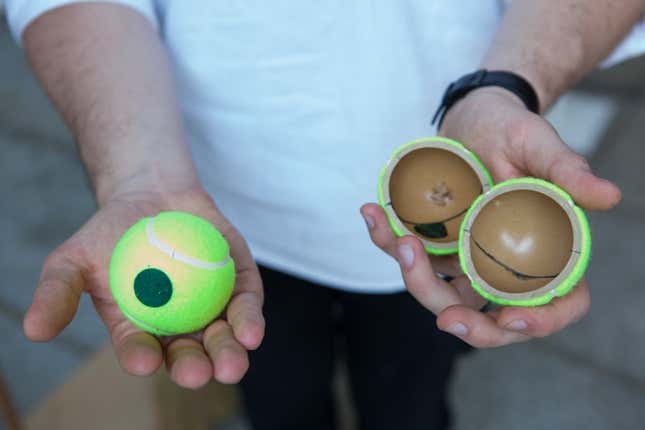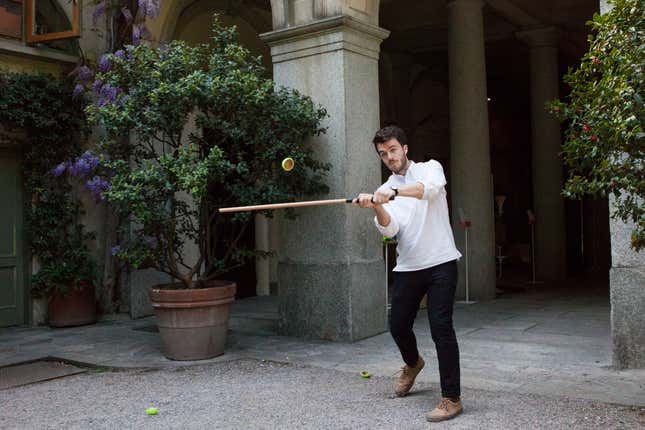 France: A love offering
Fabrica's design director, Sam Baron, crafted bouquets of flowers from artfully cut paper. Moving digital images and colorful lights were projected on the bouquets that adorned the palazzo's staircase and hallways.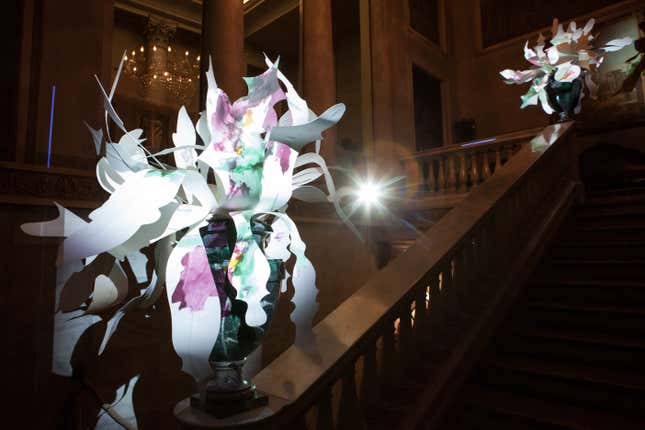 The project is the latest in a series of design and art events that Airbnb has mounted. Next month, the company is collaborating with New York City-based arts non-profit Creative Time for a public art installation in Central Park.