Now that spring is finally here, flowers aren't the only things popping into view. The ice on Lake Michigan has melted, leaving its depths crystal clear and its underwater treasures on full display.
Along the Lake Michigan shoreline lie the carcasses of lost ships, remnants of Michigan's once busy lumber shipping industry. No more than five to 15 feet under the surface, their ghostly silhouettes were captured in perfect detail by a routine US Coast Guard air patrol on Apr. 17.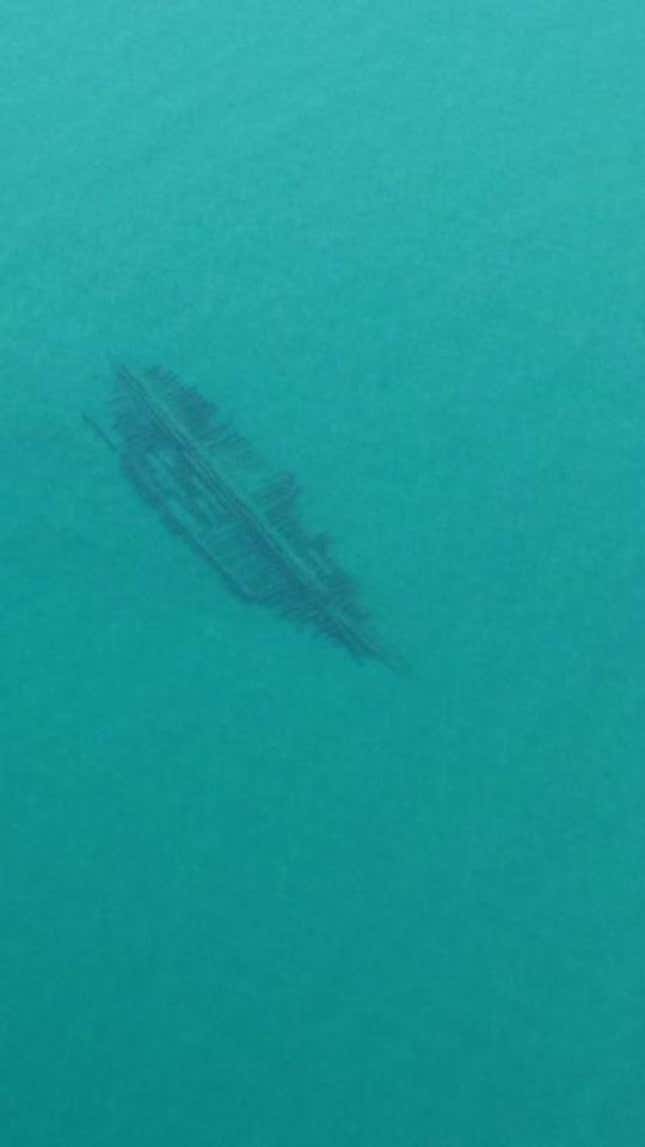 The helicopter-borne photographers, based in Michigan's Traverse City, published their snapshots on the US Coast Guard Air Station Traverse City Facebook page.
Followers of the page knowledgeable in the region's nautical history volunteered local data and links to old newspaper articles. Two of the boats have been identified as the 150-year-old brig James McBride at Sleeping Point, Michigan, and the century-old steamer Rising Sun, which ran aground in 1917 carrying rutabagas, potatoes, and lumber at nearby Pyramid Point.