On Apr. 22, cartoonist Khalid Albaih posted a single cartoon on social media: a black Jesus Christ, crucified, floating in blue water. Instead of a crown of thorns, he wears the European Union circle of stars.
It's powerful commentary on the recent tragedy in the Sicilian Strait, where a ship capsized on Sunday, Apr. 19, killing at least 800 migrants on their way to Europe. The cartoon places blame for the injustice of their death: the crown symbolizes the responsibility of European Union, which has reduced investments in Mediterranean naval rescue programs.
The religious theme recalls the fact that tragedy took place—as it has many times before—in the Vatican's backyard, and the Catholic Church's tenet of offering refuge to those who are seeking ("Thou shalt love thy neighbour as thyself").
Albaih told Quartz his cartoon is addressed to the European Union and the greater international community, which he blames for supporting regimes in African and Middle Eastern countries that are responsible for poverty, violence, and desperation. "Don't ask how to stop the immigrants," he said. "Stop what you're doing."
Albaih, who is Sudanese, says personal experience has made him particularly sensitive to the migrants' tragedy. "Most people I know [in Sudan] are trying to get out," he said, noting that although he has been based in Doha since 1998, many of his compatriots don't share the same luck.
"They have nothing. Nothing. Nothing at all," said Albaih. "All they have is this hope, this dream of a better life for their kids." To step into a human trafficking boat, he added, is "beyond brave—all of this to have dignity, to live like a human being."
Albaih uses a pseudonym due to the political nature of his work. He is part of a group of social-media artists and activists across the Middle East, and his cartoons are free for anyone to use. Several were widely republished during the Arab Spring, including one silhouette of former Egyptian president Hosni Mubarak which, as the New York Times reported, became an icon of the revolution in Egypt. "I'm trying to deliver news," Albaih explained. "I'm trying to say what is really going on."
In the wake of the tragedy, Albaih has also published a silhouette of the African continent, encircled with a lifebelt.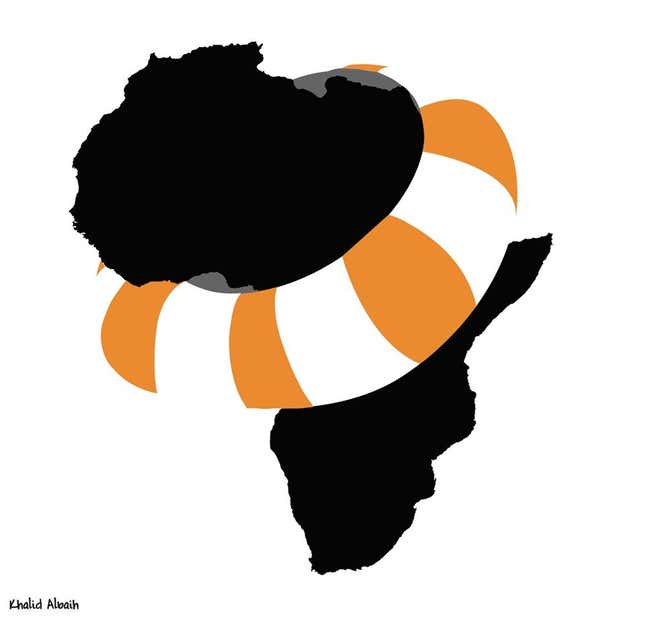 Below are some of Albaih's cartoons—published on his Khartoon! Facebook page as well as on Instagram and Flickr—commenting on Middle Eastern and international politics.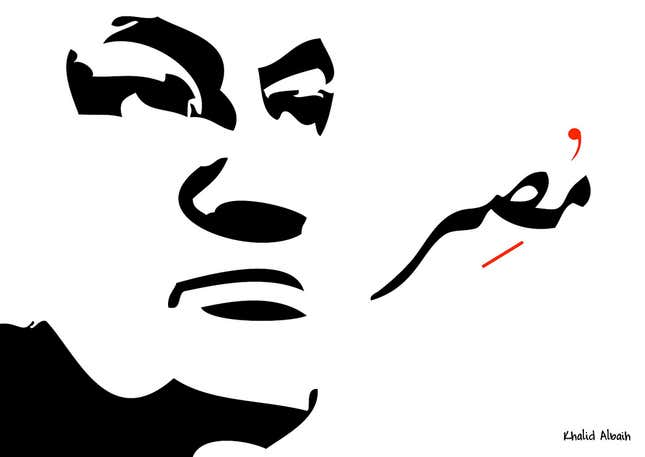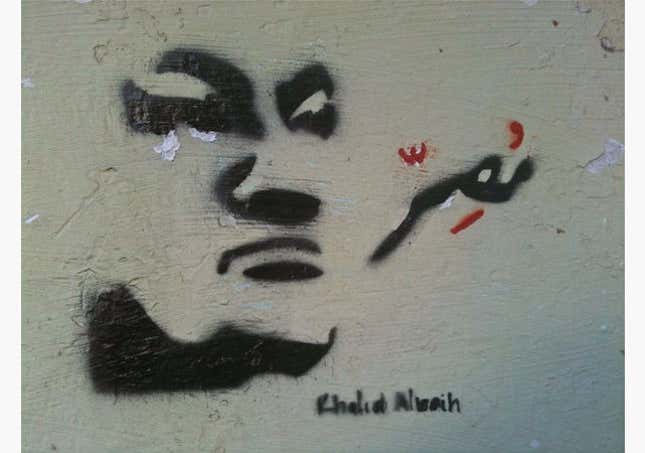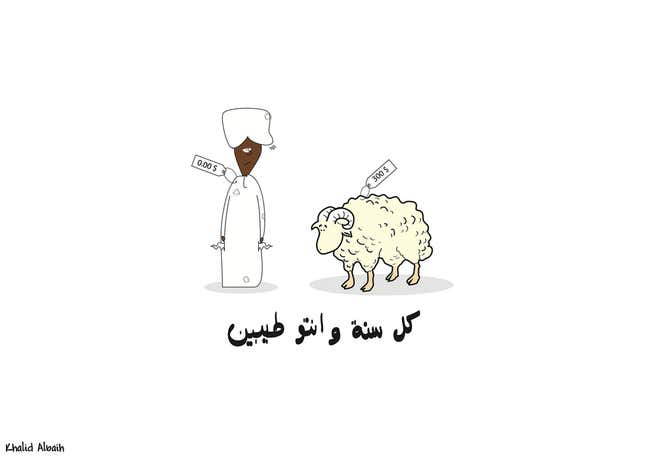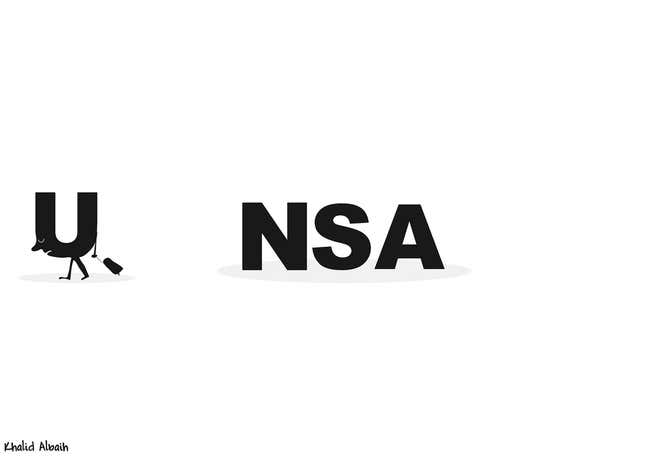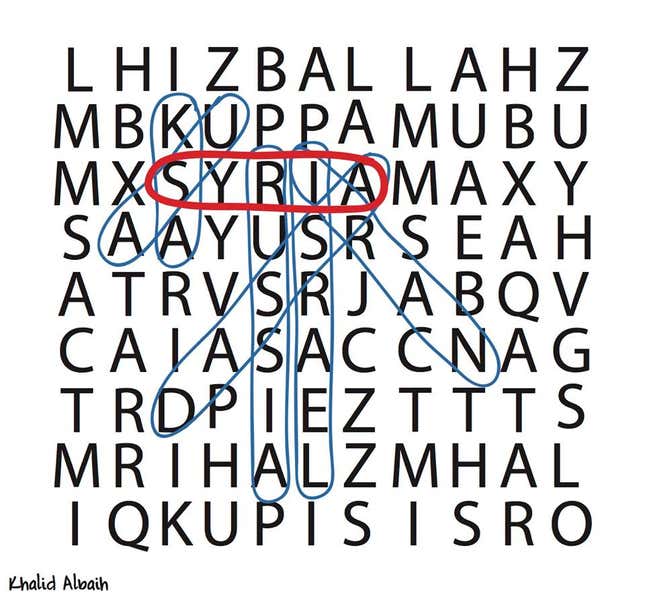 For more of Albaih's work, check his Facebook page, Khartoon!