Washington loves a power ranking, and what better occasion than the White House Correspondents' Association dinner, the gathering of celebrities, journalists and public officials that is set to for Saturday night in the nation's capital.
The annual show of swankiness may be the one night a year when the usual pecking order of politicos yields to the pull of Hollywood and the power of social media.
So who has the influence inside that ballroom at the Washington Hilton? Quartz analyzed the Twitter accounts from an attendees list published by The Hill to reveal the real power that will be on display when the glitterati meet.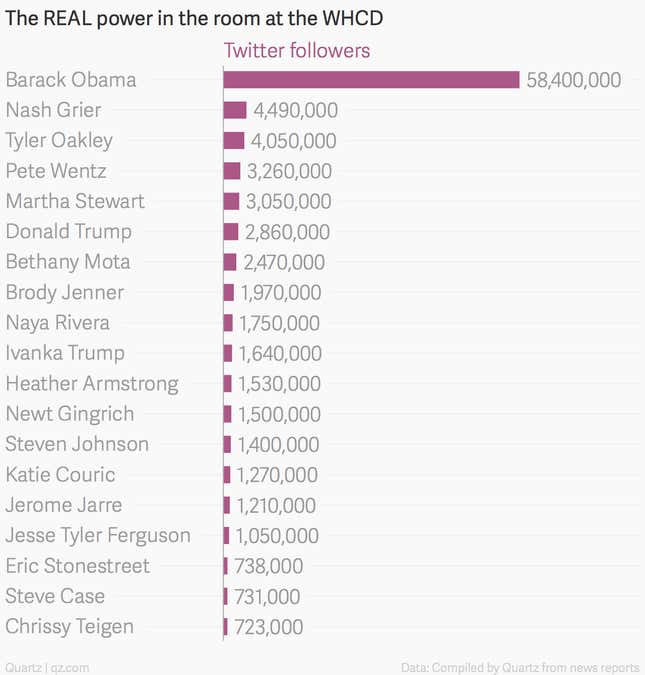 Of course, President Barack Obama tops the list, being both the most-powerful, and arguably the most famous person on earth. The only other attendee within in spitting distance are Vine star Nash Grier, whose biggest claim to fame appears to have been flooding an Icelandic shopping mall with teenage girls. And YouTube personality Tyler Oakley.