Twitter has built an advertising and data-licensing business that the company expects to generate more than $2 billion in revenue this year. But it's still in the red.
During this year's first quarter, which Twitter reported today, the company lost $162 million despite bringing in $436 million in revenue. Since its IPO in late 2013, it has lost a cumulative $1.25 billion over six quarters.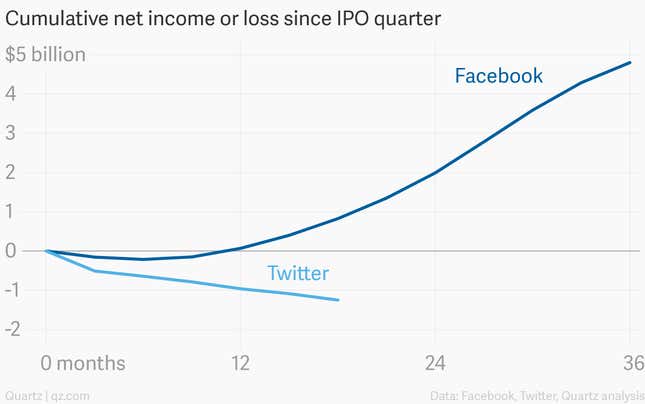 Facebook, too, lost money for a few quarters after it went public. But it quickly turned things around and became profitable. Six quarters into its life as a public company, Facebook had generated almost $1 billion in cumulative profit. Now, some three years after going public, it has made almost $5 billion.