After a 5.8 magnitude earthquake in 2011 rocked Washington, DC and damaged some of its most iconic landmarks, Colin Winterbottom tagged along with the National Park Service to document the restoration process of the US capital city's bruised buildings. Balancing on shaking scaffolding and braving his own fear of heights, the self-taught photographer generated images that show a familiar city with new eyes.
During the reconstruction of the Washington Monument, Winterbottom scaled up the scaffolding of the 555-foot obelisk, shooting images with a proximity and intimacy that were only previously available to maintenance crew and birds. Reaching its peak, he photographed the engraved aluminum cap at the apex—a rarely-seen designed object at the highest point in the entire city.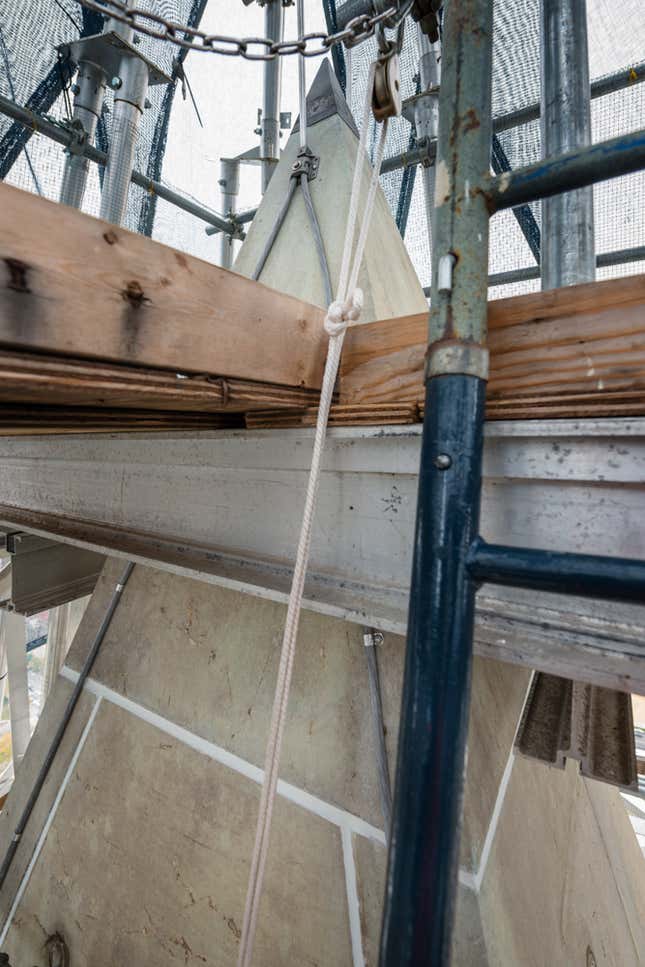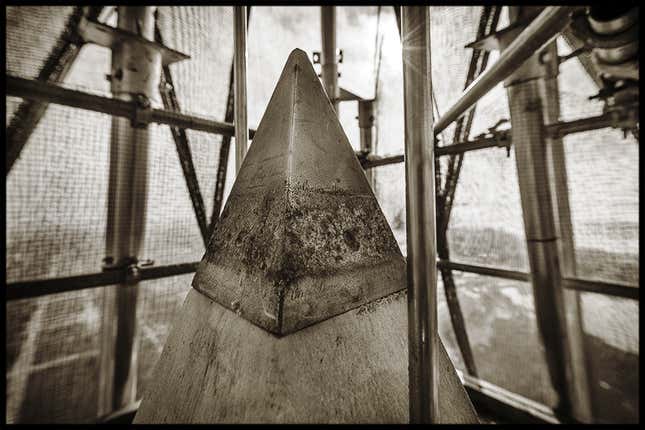 Winterbottom also documented the historic preservation of the Washington Cathedral, which was damaged significantly by the earthquake. His images allow the viewer to levitate to the height of stones and saints along building's flying buttresses, capturing details too distant for the naked eye.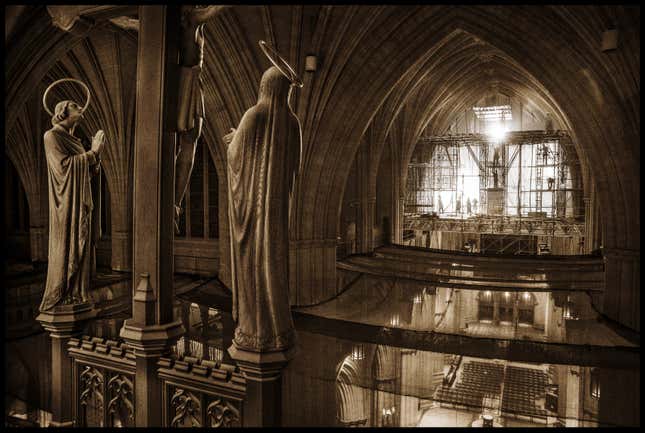 "These projects give me a ticket to see something that's really awesome and inspiring," reflects Winterbottom. "Often when I'm up there, I say to myself, look where you are—the helicopters and birds are flying below you. I feel an enormous obligation to capture images that make you feel that you've been up there," he tells Quartz.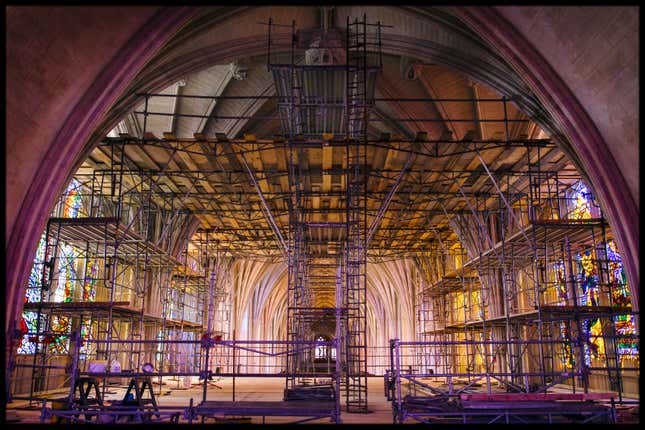 Reminiscent of Lewis Hine's photographs of the Empire State Building's construction workers in the 1930's, Winterbottom also captures the daredevil heroism of the crews who build and maintain a city's monuments.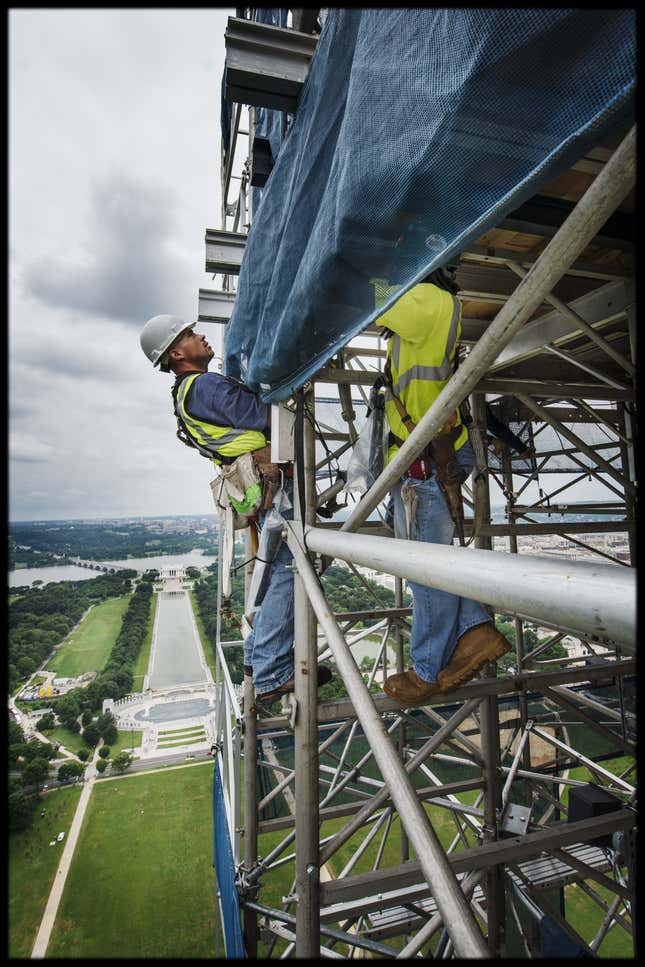 A trained economist and former researcher at the Urban Institute, Winterbottom has been ruminating about the built environment throughout his career. "We often think of the Capitol and the Monument as shining symbols on the hill, in a sense that they represent a perfected culture or society," says Winterbottom. "But I think the opportunities to show their wounds, cracks, and the effort of repairing them speaks of a deeper metaphor. These are not perfect symbols that stand forever strong on their own. As with our culture and democracy, it requires hands on care and vigilance."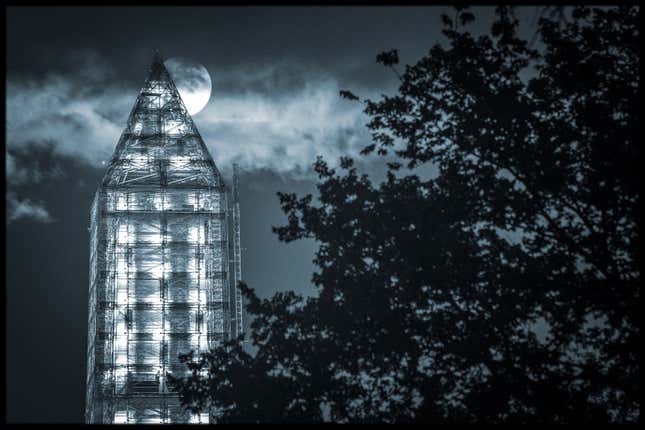 Winterbottom's photographs are currently on view at the National Building Museum as part of the "Designing for Disaster" series.