The Met Gala, the New York Metropolitan Museum of Art's fundraiser and exhibition opening for the museum's Costume Institute, is not just New York City's biggest society event of the year: It has become a world-class red carpet for fashion. The party, which will happen tonight (May 4), has the dazzle of Hollywood stars, the power of New York's arts patrons, and the fashion industry clout—and crowd—that comes with Vogue's editor-in-chief Anna Wintour, the driving force behind the gala.
Perhaps the most remarkable thing about this party is not that it can generate 25 million page views for Vogue.com, $12 million for the museum, or gather under one roof the likes of Beyoncé, Madonna, Tom Cruise, Jeff Bezos, Tim Tebow, David Beckham, Gisele, and a raft of socialites willing to pay $25,000 for a single ticket.
What's incredible is that this high-power social event is, at its heart, a theme party. Past themes—of the galas and the exhibits they fetéd—have included fashion's relationship with punk, the "American woman," and even superheroes.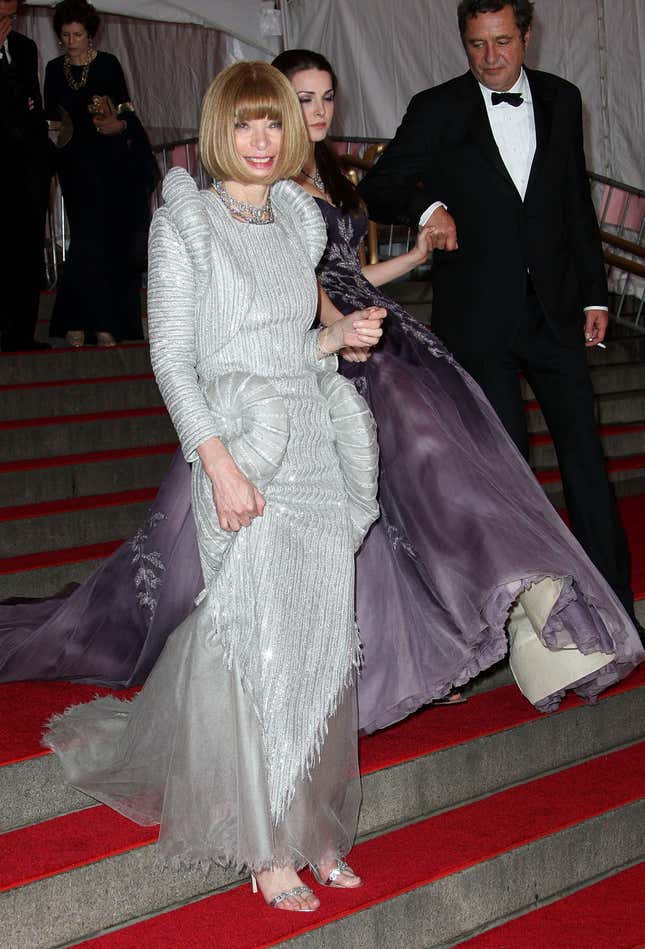 Theme dressing is rarely an exercise in good taste. What could more inelegant, more uncool? But that's part of its greatness. Finding a perfect (or perfectly awful) outfit for a theme party can bring an almost primal joy—especially for people who love clothes. (I'm visualizing a particular ultrasuede jumpsuit I once scored for a "Superfly" party.) So it's wondrous to watch the Met Gala's guests balance their fashionable tendencies, vast resources, and attempts to rise to the gala's theme with a desire not to be kicked off the guest list for the following year.
If you, like me, love watching red carpet fashion, it doesn't get better than this.
And it's a welcome change from the seemingly everyday red carpets that US cable channels breathlessly judge and dissect. Even Wintour, an arbiter of taste known for her restraint—and for providing guests with strict dress codes—has grown bored of the parade of safe, strapless mermaid gowns.
"They're so scared of being criticized," Wintour said of the celebrities at the 2014 Tony Awards. "Whereas, you know, what's wrong with looking different?"
But while past galas have been anticipated with cringing—when the theme was "punk" in 2013, many shook their heads at the idea of square societal swans and fashion people trying to stick safety pins through their ears—this year's pre-gala postulating comes with racial and political sensitivities. There's quite a bit of hand-wringing already about whether gala guests will accidentally offend as they dress for tonight's theme, "China: Through the Looking Glass." I imagine most—but not all—of the gala's guests will tiptoe around this year's theme, as many have already implored them to do.
But given that this exhibit, under the artistic direction of the Hong Kong cinema auteur Wong Kar Wei, aims to frankly examine the cultural exchange between Western fashion and Chinese art, it seems a little disingenuous to condemn all "cultural appropriation" as ignorant in such a venue. We are all cultural appropriators to some degree, especially when it comes to fashion.
While I certainly hope no one is offended, I also hope the fashion crowd takes some risks and has some fun dressing up tonight—so that the rest of us can have fun watching.
Here, some memorable on-theme—and oddly tangential—moments from Met galas past.
Dangerous Liaisons: Fashion and Furniture in the 18th Century, 2004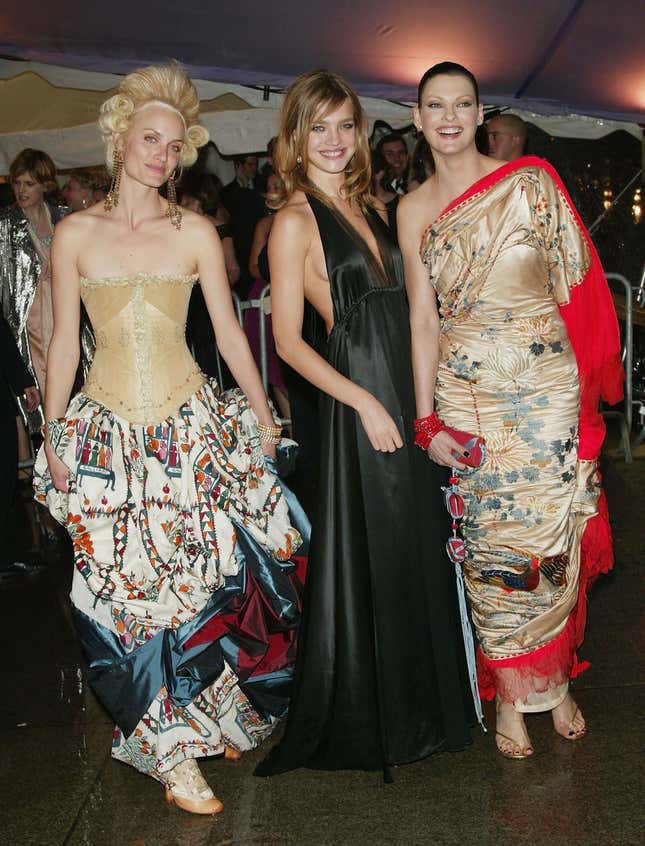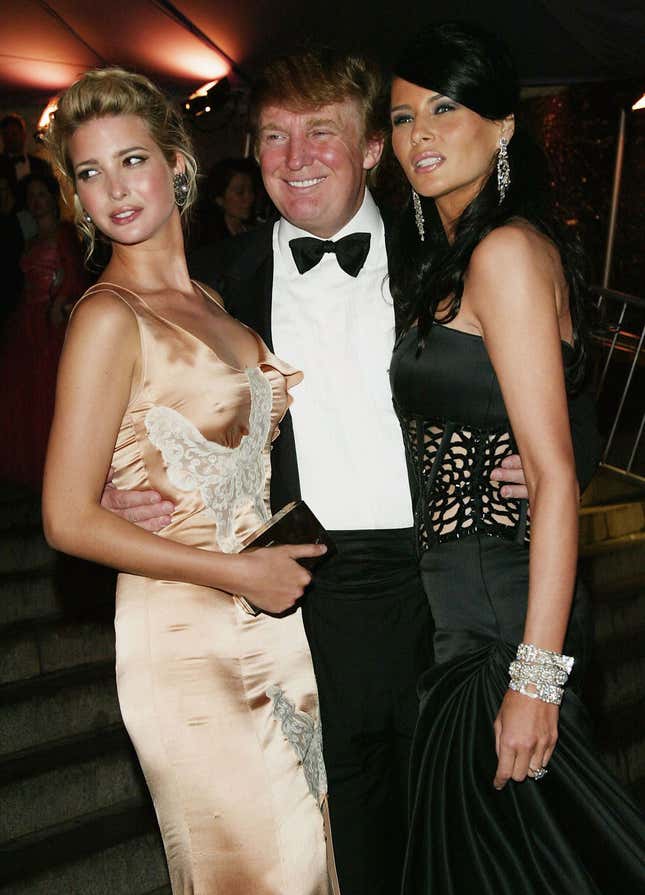 AngloMania: Tradition and Transgression in British Fashion, 2006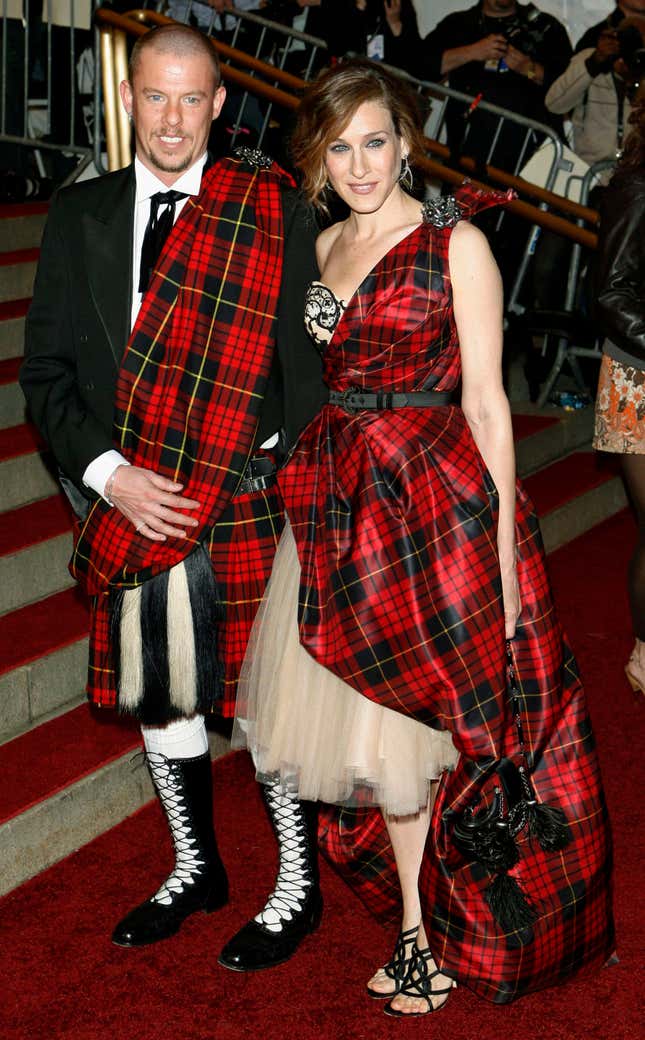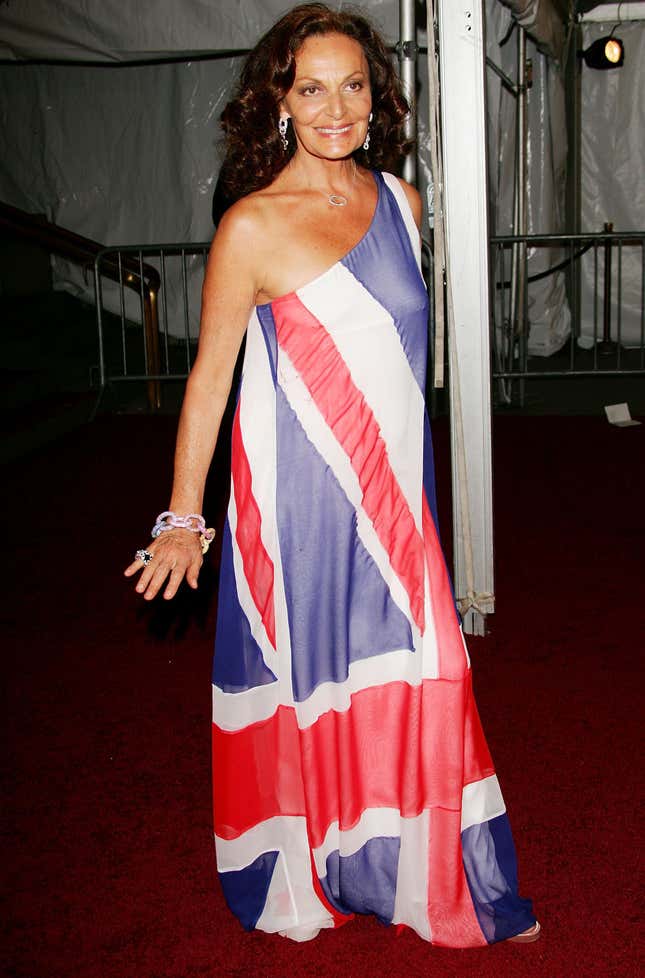 Superheroes: Fashion and Fantasy, 2008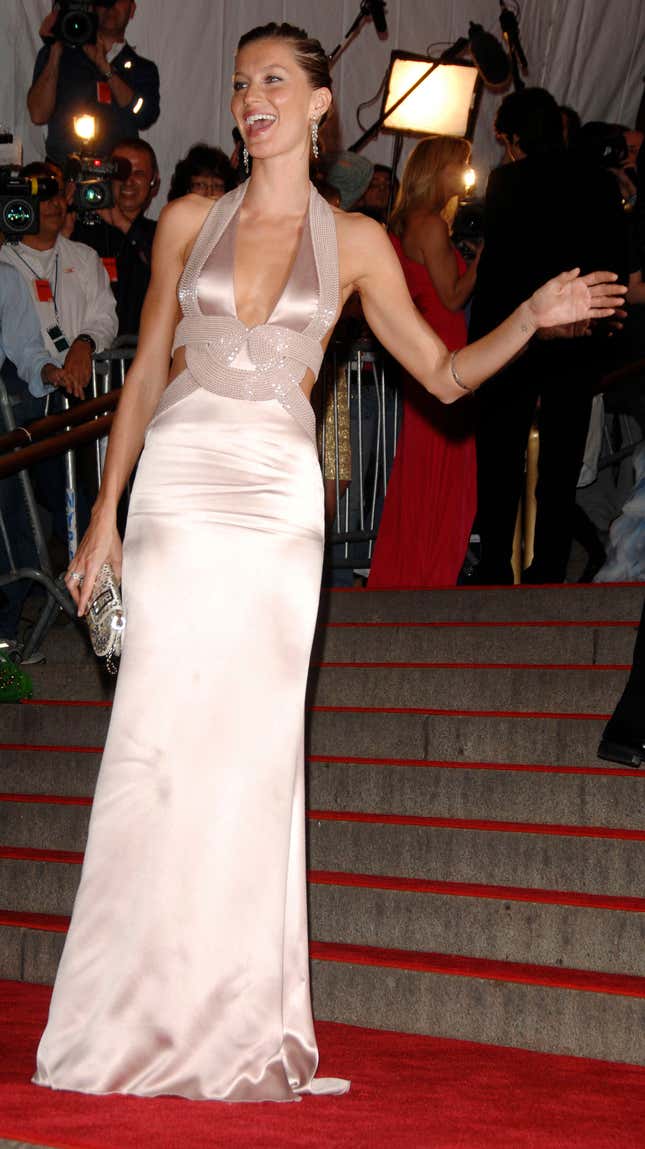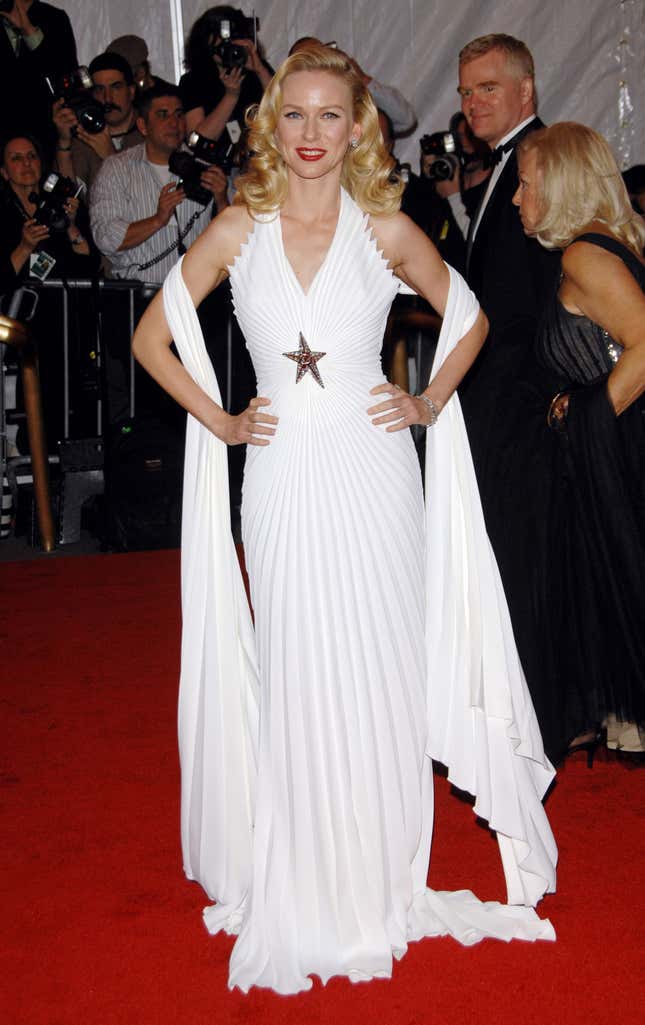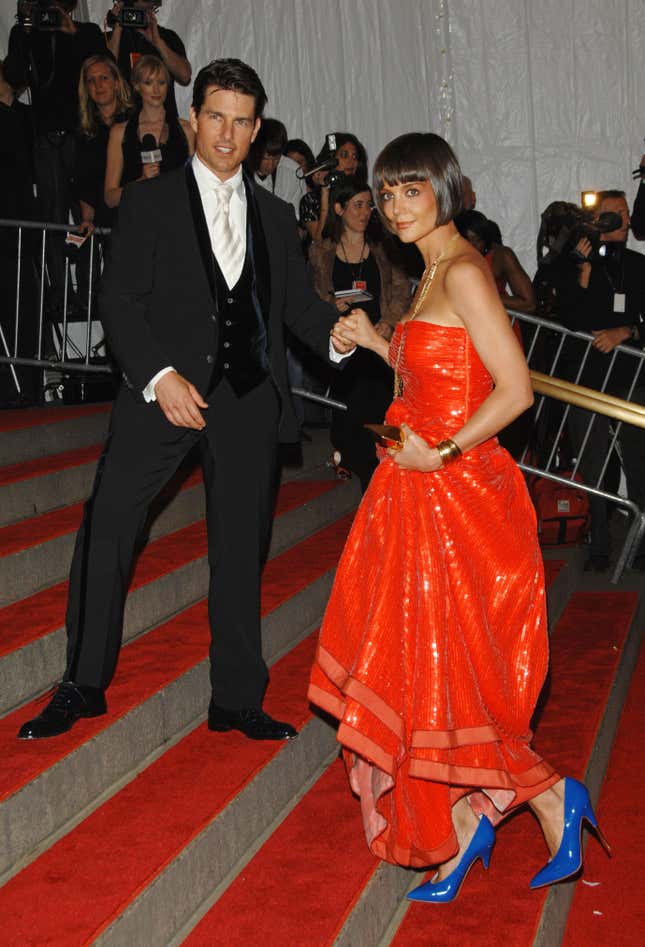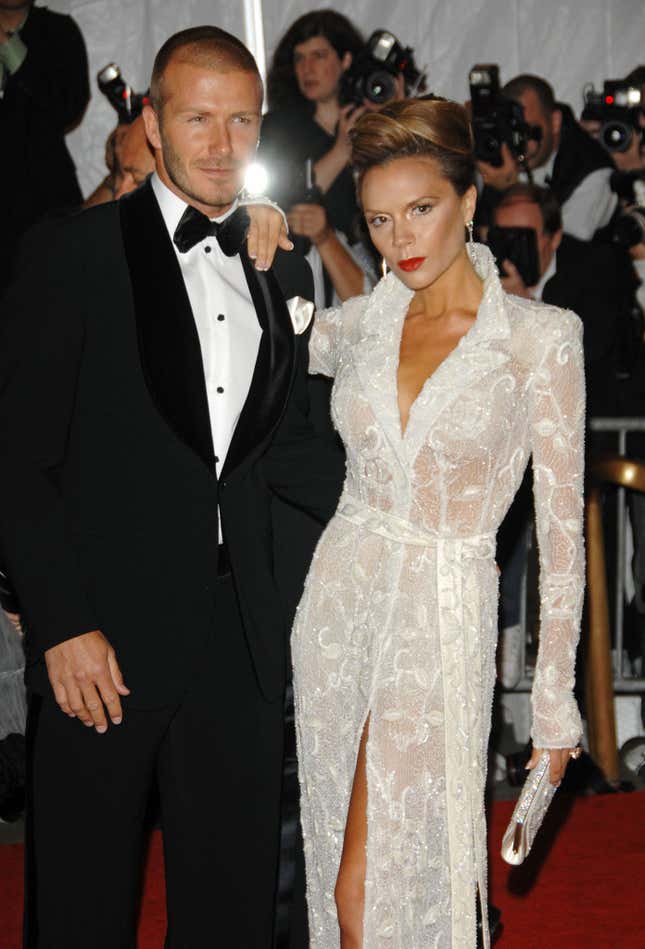 American Woman: Fashioning a National Identity, 2010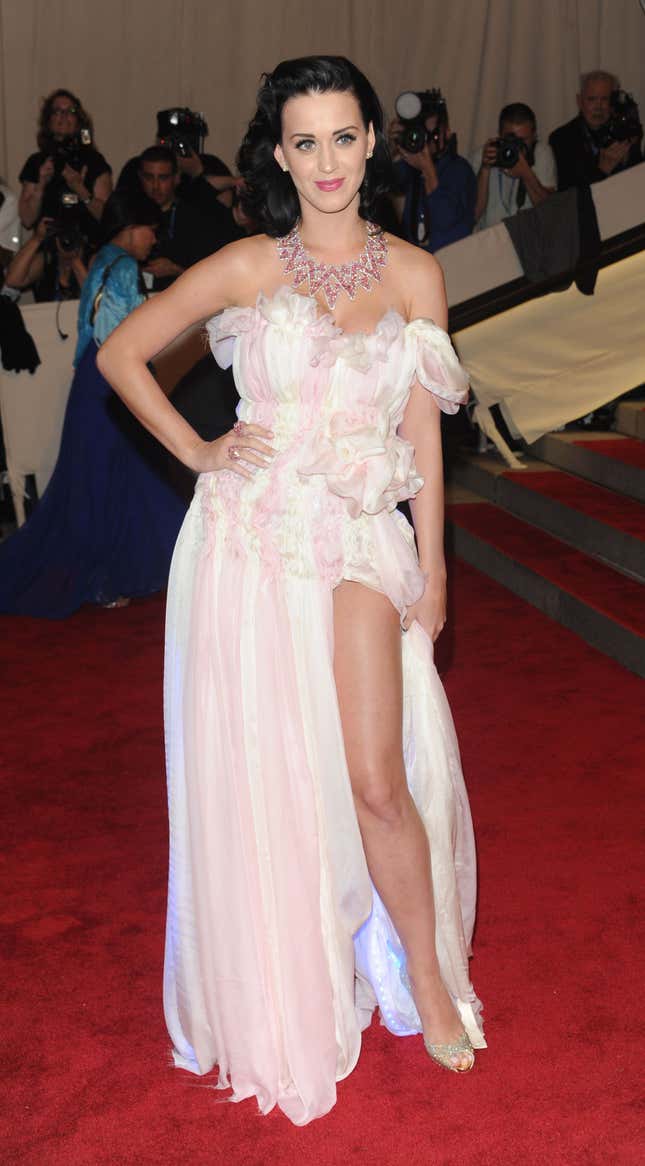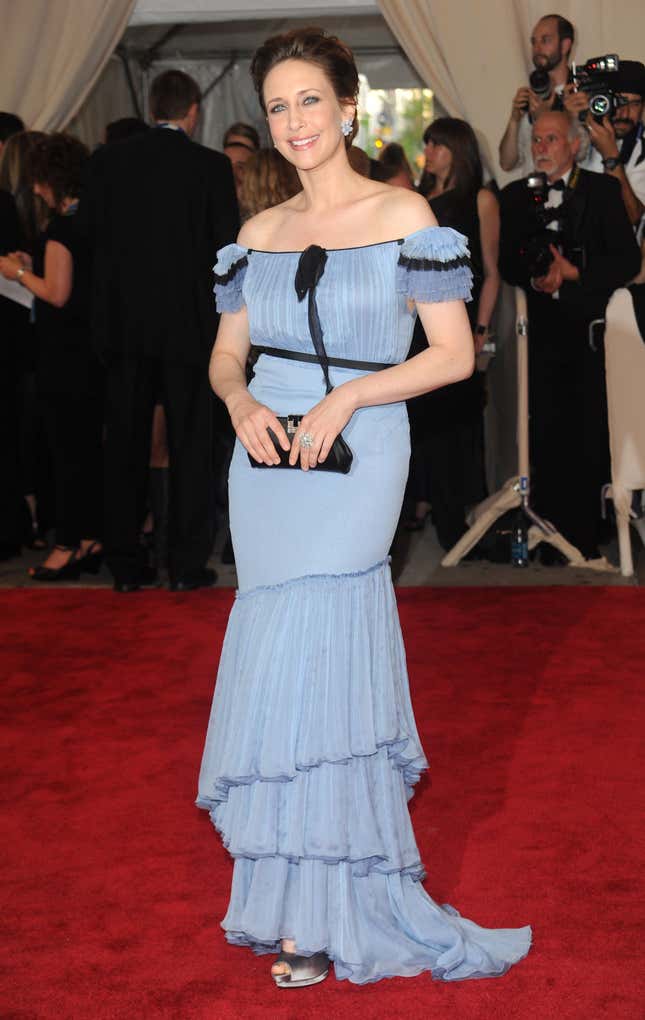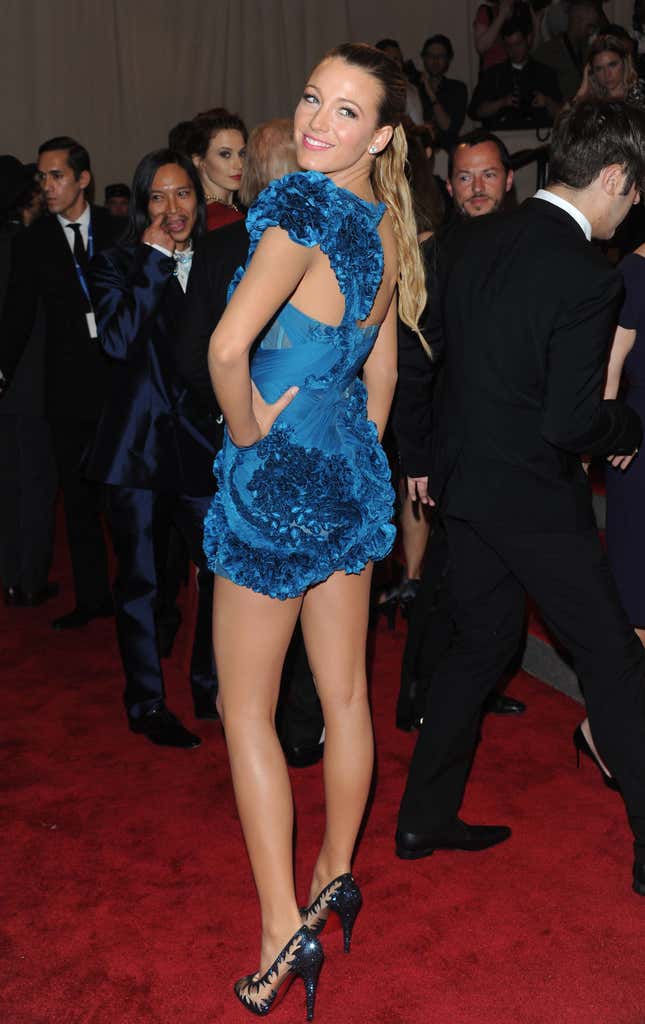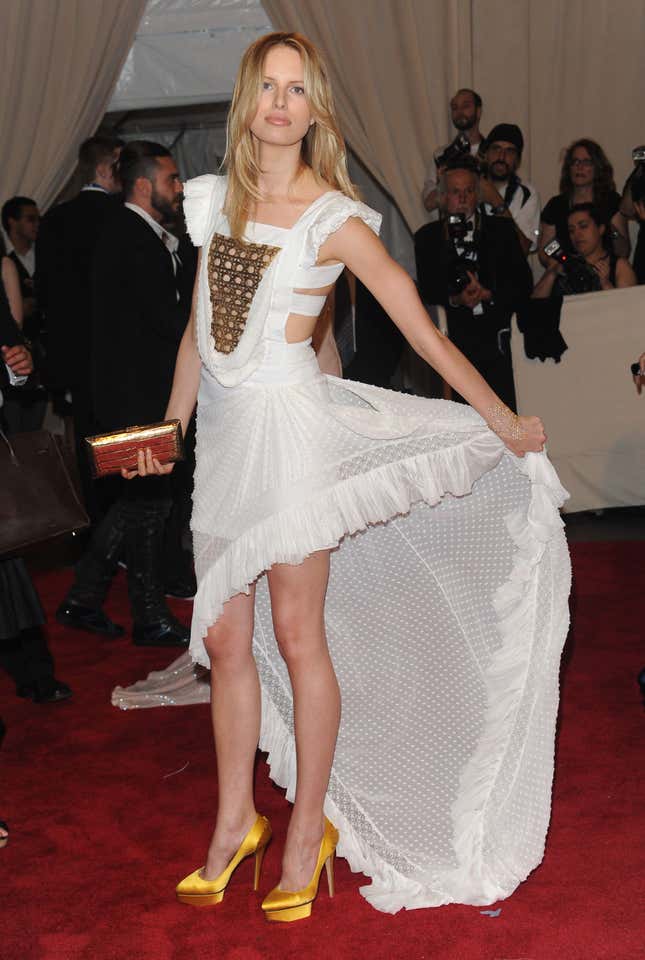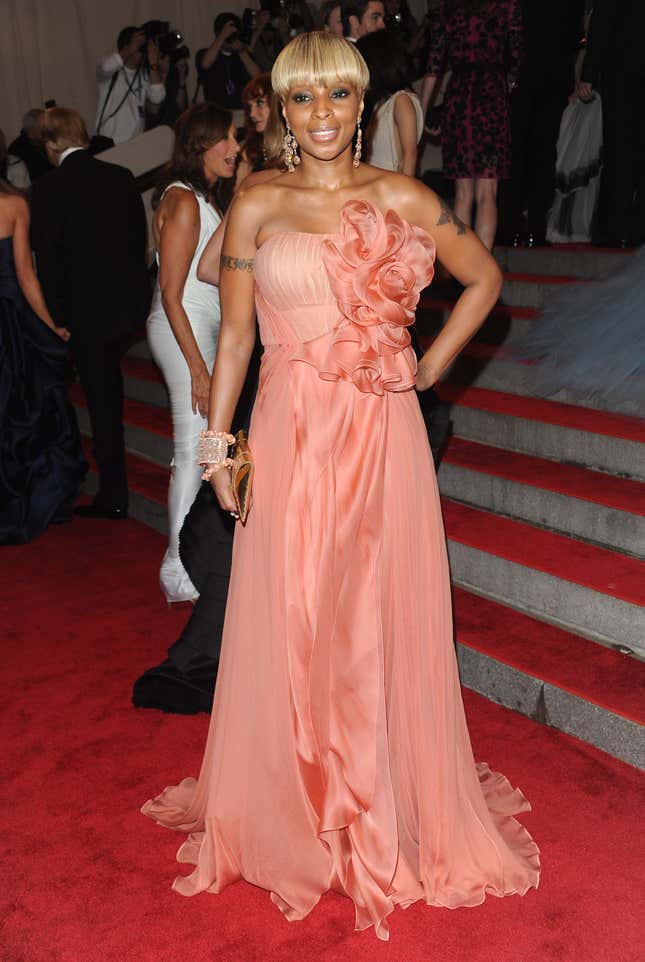 Punk: Chaos to Couture, 2013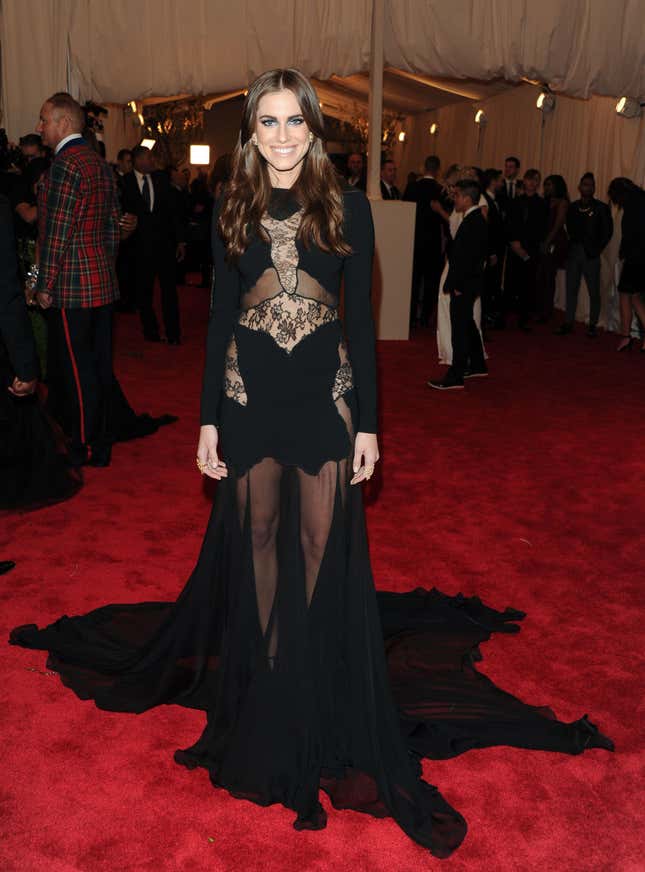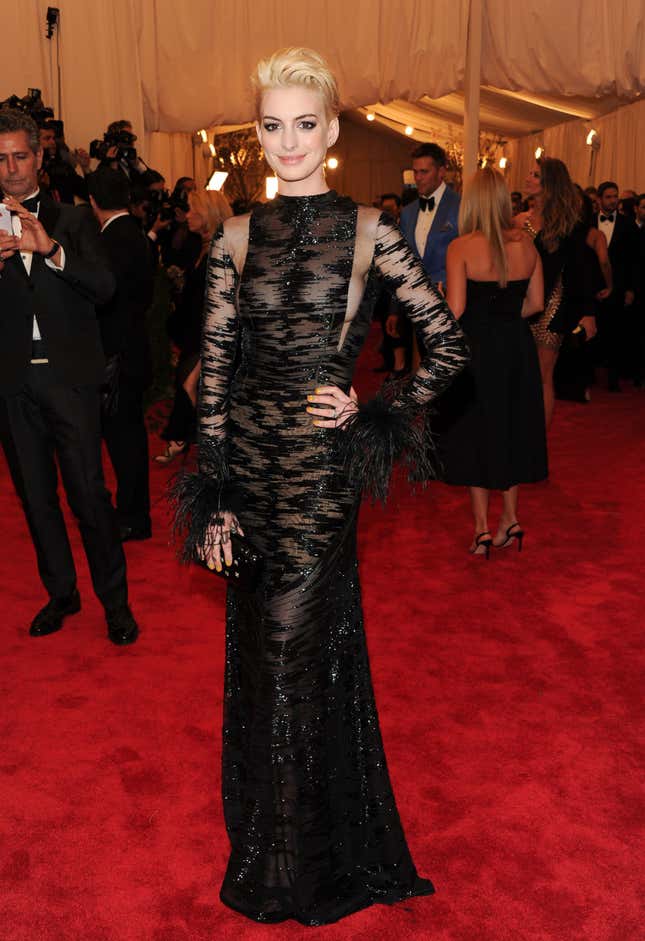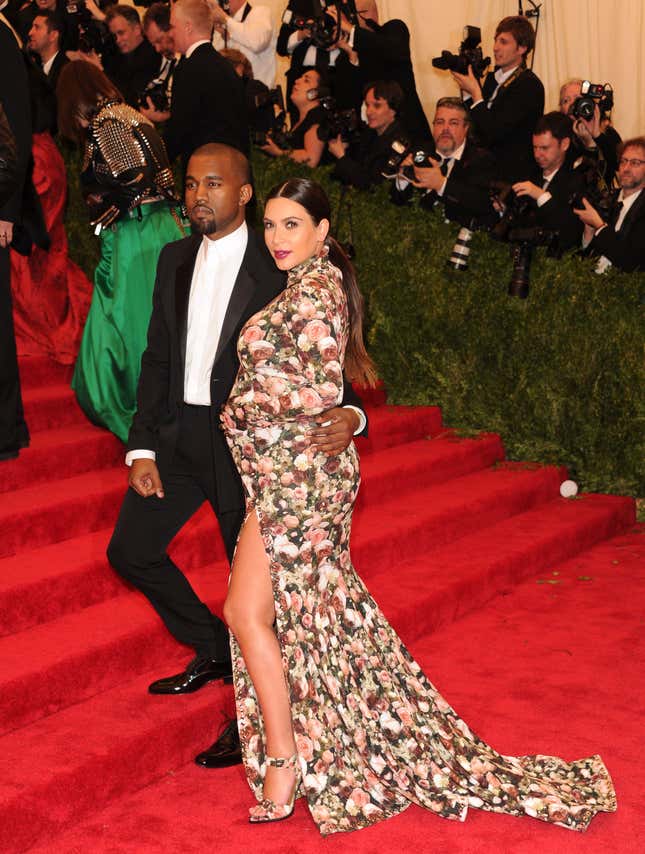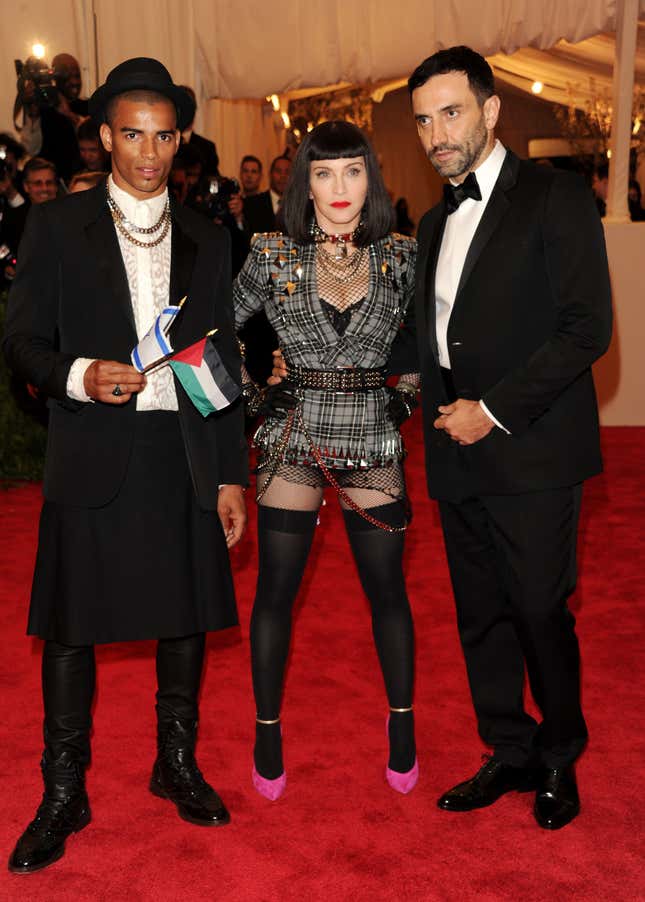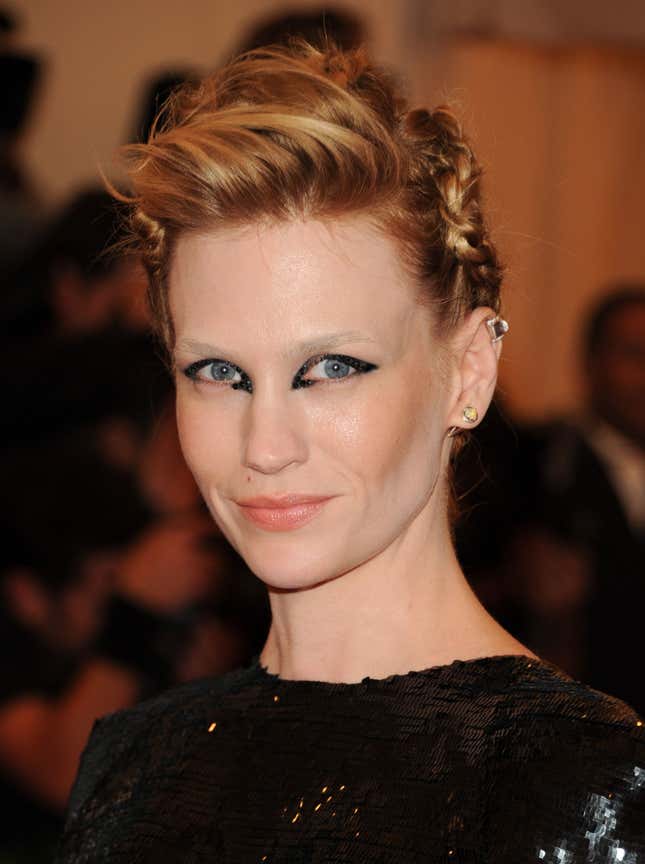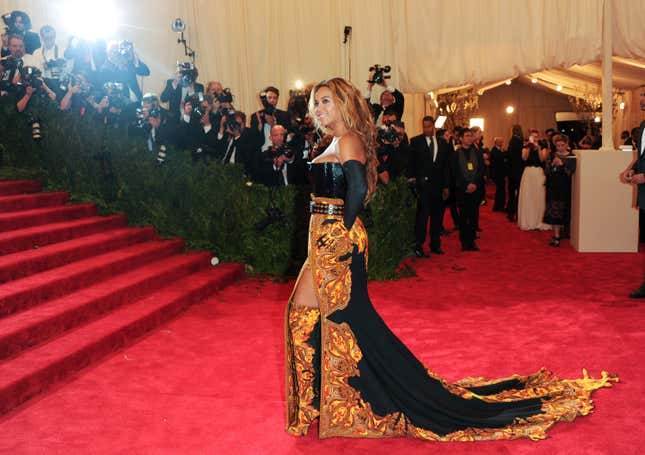 Charles James: Beyond Fashion, 2014