Among the many Manny Pacquiao tributes around, this might be the sweetest.
Made of chocolate cake, Rice Krispies and icing, an edible effigy of the charismatic Filipino boxer waits to be eaten in Bunny Baker in Quezon City, Philippines. It's a consolation prize for fans of Pacquiao, who lost his match against American Floyd Mayweather on May 2.
Created by bakery owners Aila Sim-Yonzon and Zach Yonzon, the 80 kg (176 lb) cake is molded around a wooden armature, and is taller and heavier than the real welterweight Pacquiao, who weighed in at 66 kg (145 lb). "Ours is more of a heavy weight," Yonzon told the BBC.
Yonzon is at pains to credit the true mastermind behind the cake—his wife. "I actually don't know a thing about baking," he explained to Quartz, after images of the Pacquiao cake went viral. "The press got it wrong. I helped make the cake but my wife is the baker. She's the boss," Yonzon said. His wife missed being in the photos circulating on the internet because she was resting after a grueling all-nighter of cake construction when the press arrived.
Yonzon, an artist who studied at the Philippine High School for the Arts, helped decorate the cake. He is also the bakery's "latte artist," painting Pacquiao portraits upon request.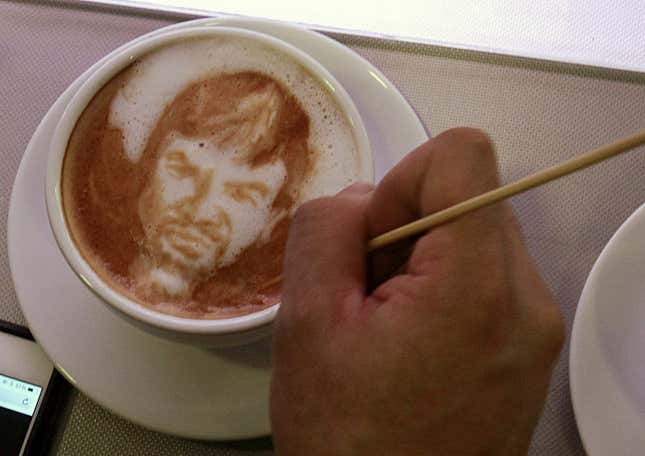 The Yonzons first planned to auction their cake for charity, but quickly realized that moving the weighty confection would be an ordeal. Instead, they will feed it to customers. "If Pacquiao wins, we'll eat it to celebrate, but if he loses, we'll stuff ourselves with chocolate cake to make us feel better," Yonzon said, before the match began.