Air travel in the 1950's and '60s was expensive, dangerous, and uncomfortable—imagine smoke-filled cabins, bumpy rides, and no seat-back movies. But a new, lavishly produced book by Matthias C. Hühne shows that the so-called golden age of air travel actually was indeed a golden age of graphic design.
Airline Visual Identity 1945 – 1975 presents case studies about the advertising and branding of the era's airlines, showcasing the work of design titans such as Saul Bass, Massimo Vignelli, Ivan Chermayeff, Otl Aicher, and Mary Wells Lawrence. They inspire nostalgia for a time before frustrating security, increasingly cramped seating, and ornery flight attendants.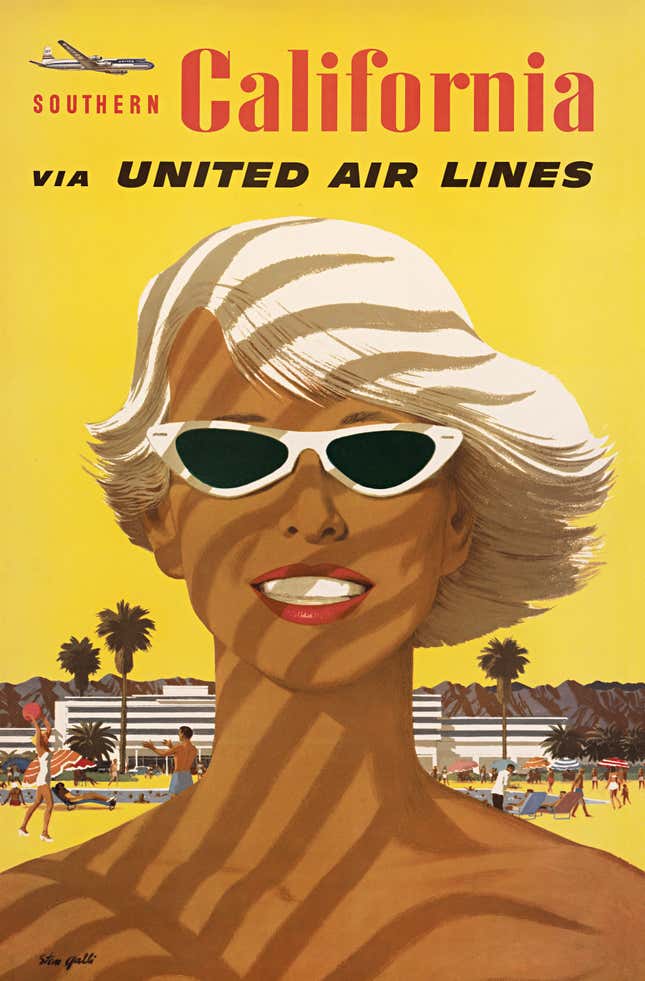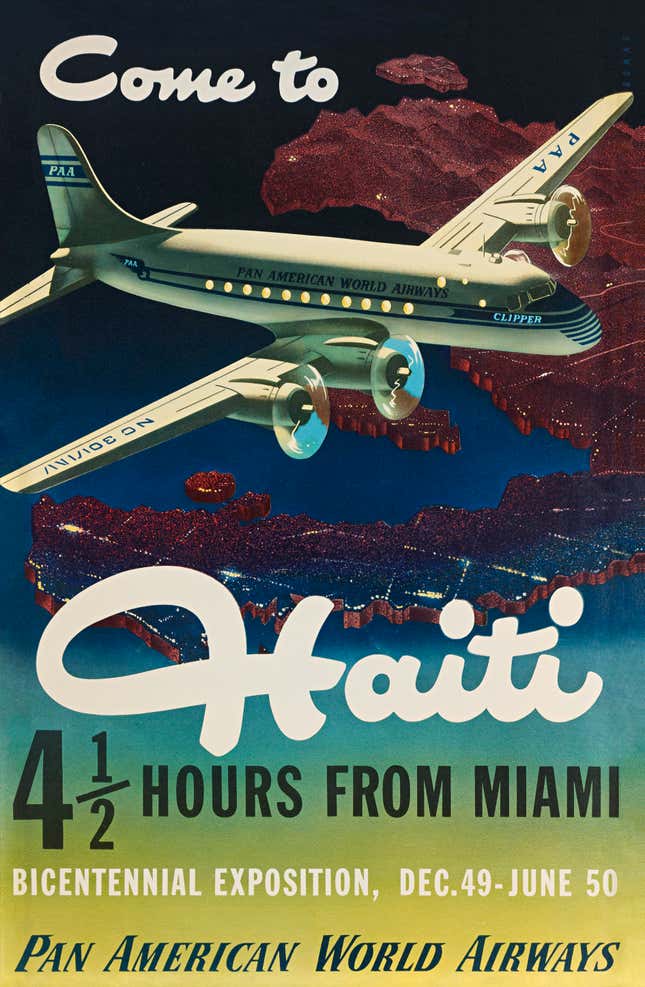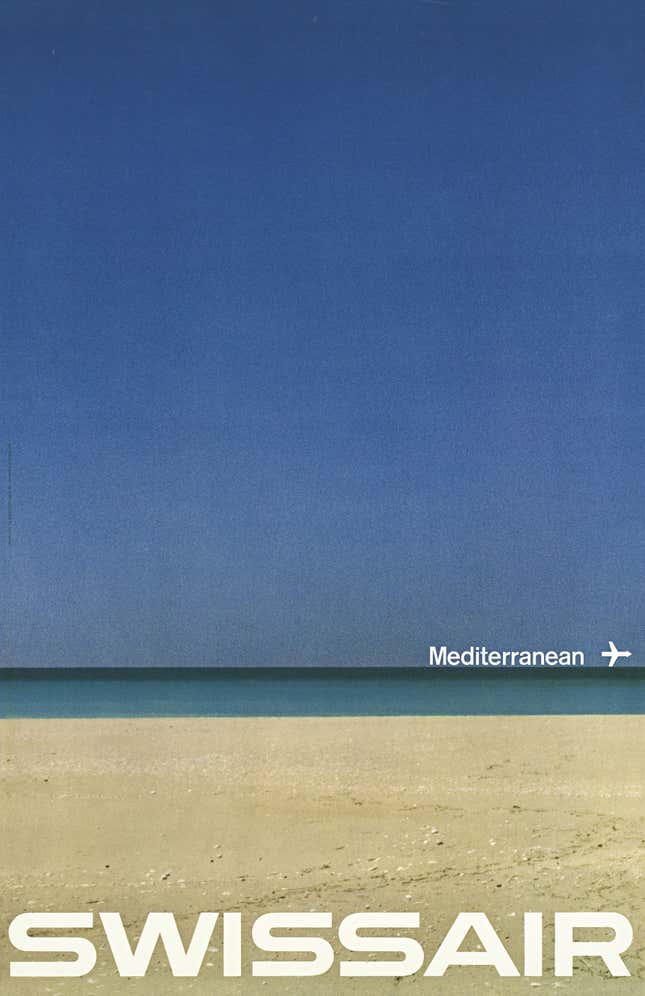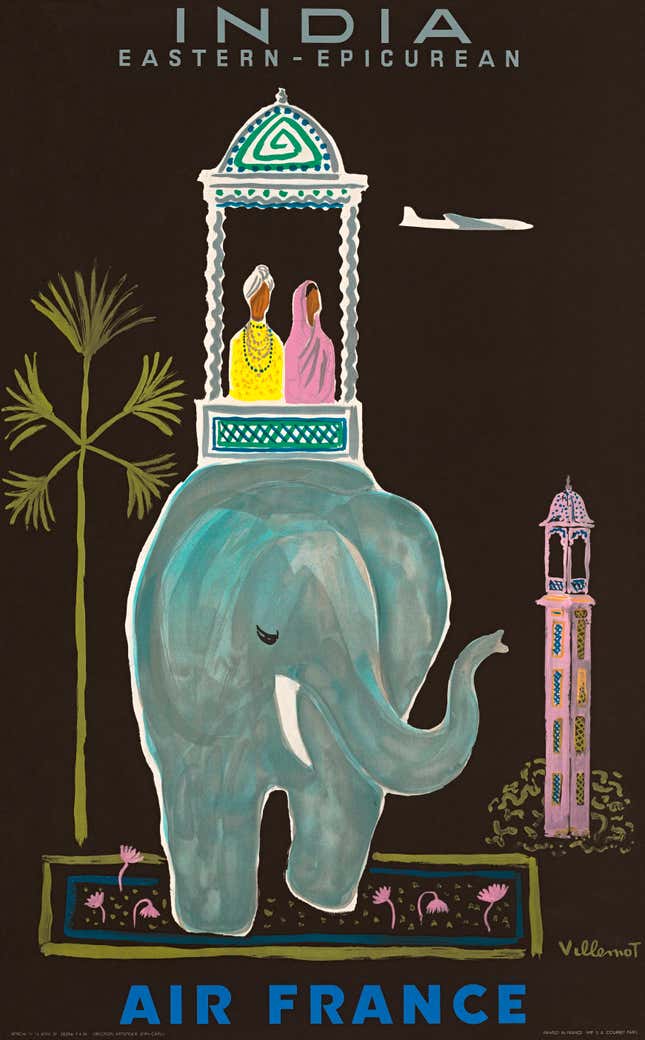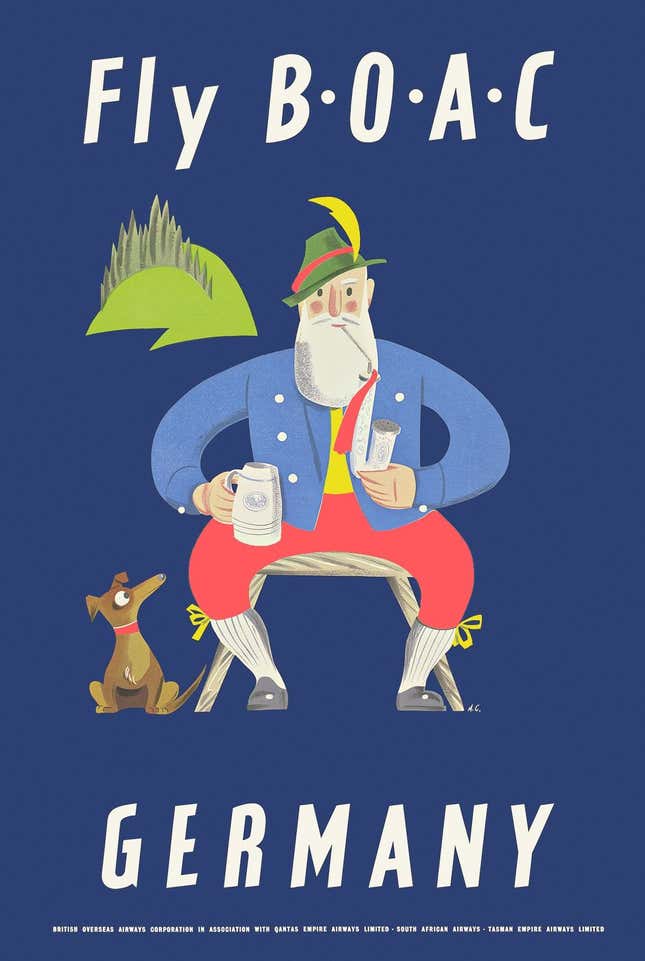 The posters in the 436-page volume also testify to a different world order, filled with romanticized visions of unknown lands and more than a few racial stereotypes.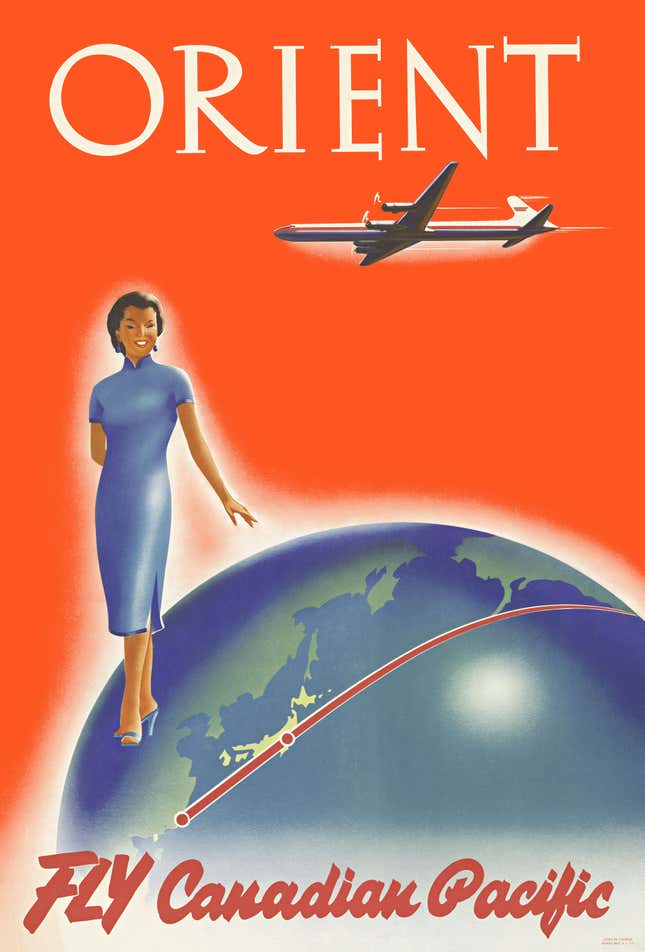 The posters also testify to the evolution of aircraft models and an obsession with the engineering of these glamorous luxury liners in the sky.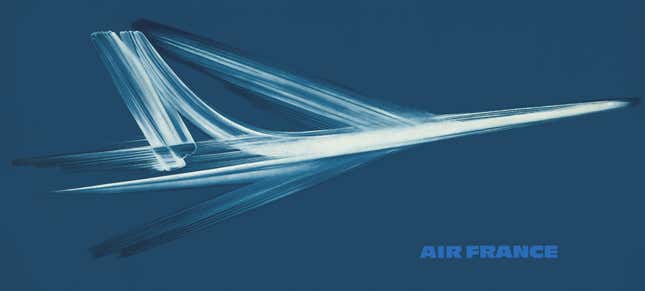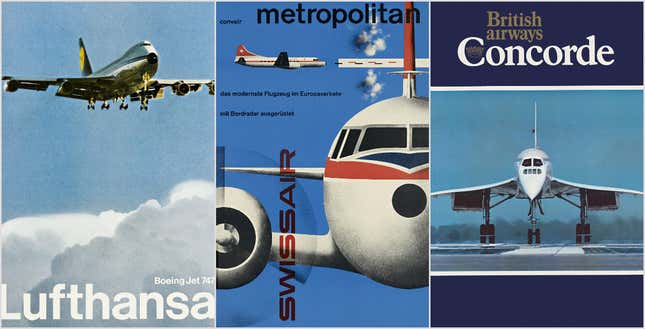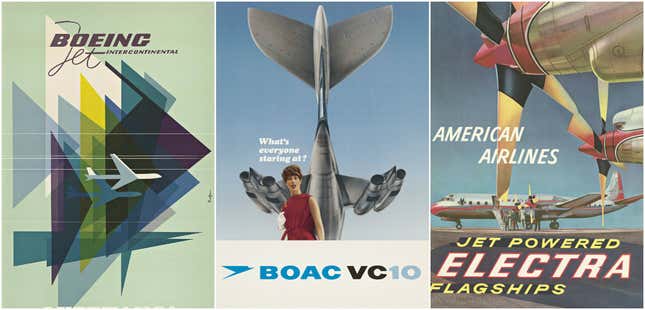 "It was a beautiful old Air France poster I saw at a gallery in Paris several years ago that initiated my interest in this subject," Hühne tells Quartz. Over 18 months, he rummaged through corporate archives and designers' estates, accumulating a rich trove of graphic materials and personal accounts. "The direct conversation with some of the great designers was the most enjoyable part of research," says Hühne, who put the book out himself through his Berlin-based publishing company.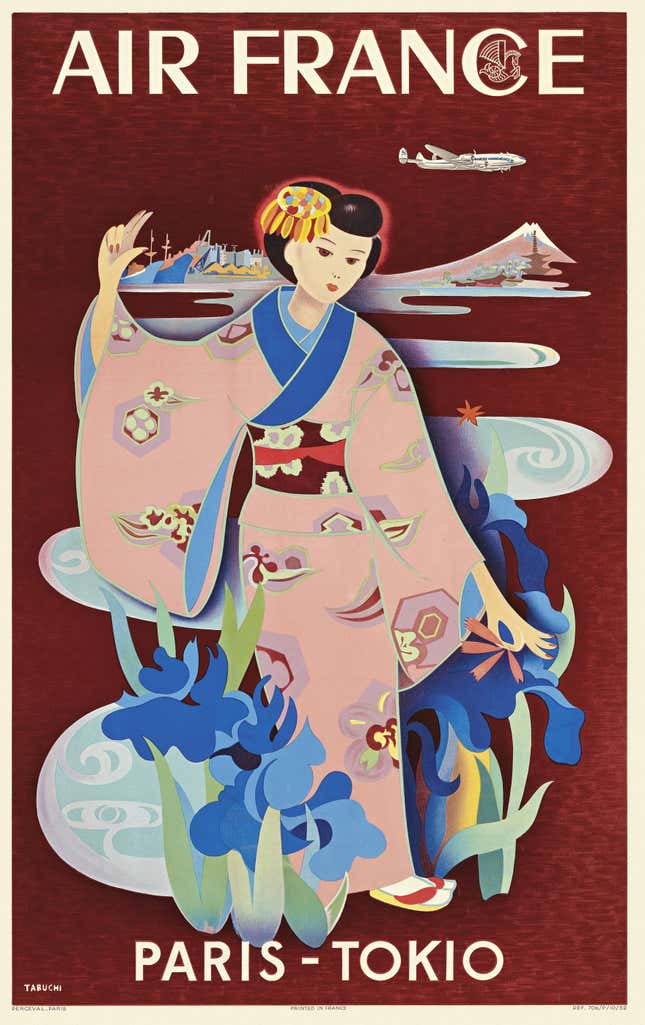 The elaborate multi-step production techniques used in the book also reference the dying age of offset printing. After auditioning several printers, Hühne worked with an Italian compay and used a total of 16 colors and a variety of varnishes, hot foil embossing, and cold foil printing throughout the book. "When I first came into contact with original pieces of commercial art, especially some of the more elaborate large scale poster designs, I thought it should be of interest to others to see these pieces as they were intended," he says.