Trinidad and Tobago, the tiny twin-island nation off the coast of Venezuela, has struck gold. Its newly re-released $50 note (TT) earned top billing in this year's competition convened by the International Bank Note Society (IBNS).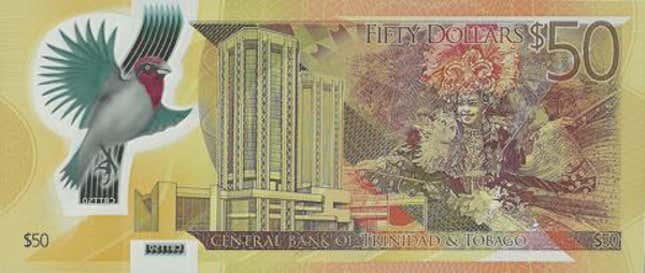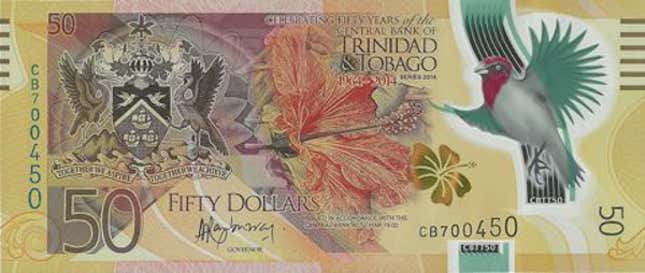 Designed in partnership with the British banknote manufacturer De La Rue to commemorate the 50th (golden) anniversary of the country's Central Bank, the $50 note shows familiar takes on its national symbols like its coat of arms, a red hibiscus flower, and a red capped cardinal bird, its wings fanned out like a palm tree. The back of the note depicts a smiling carnival dancer, collaged in front of the 22-story Central Bank and Ministry of Finance twin towers, which are the tallest buildings in the entire country.
This multi-color version is actually a design redo of the original olive-colored $50 mark released in 2012 to commemorate the country's 50th anniversary. The so-called "independence $50" was considered difficult to distinguish from the $5 (green) and $10 (grey) notes. "Senior citizens, in particular, experience difficulty identifying the $50 note," explained the Central Bank in a published statement.
The Central Bank released the new and improved golden polymer notes last December, and it will go into wider circulation by June 2015.
The banknote was selected from a pool of over 30 new banknote designs released in 2014. The selection is based on a nomination and voting process by IBNS's more than 2,000 members. The runner-up prize went to the 5000 Franc note from the French Pacific Territories (Tahiti), and third place went to the 10 Dinar bill from Kuwait.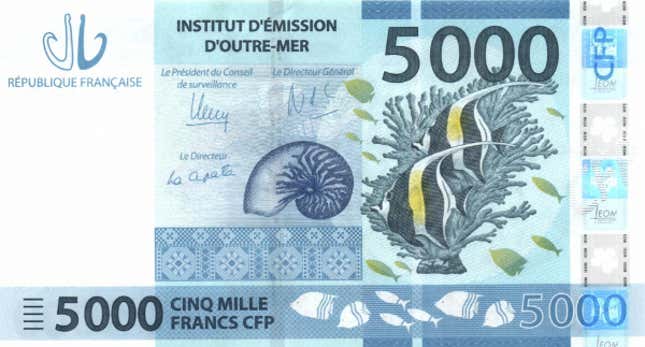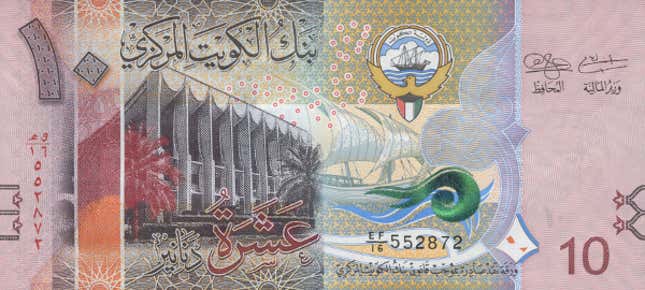 Here are the finalists from this year's competition.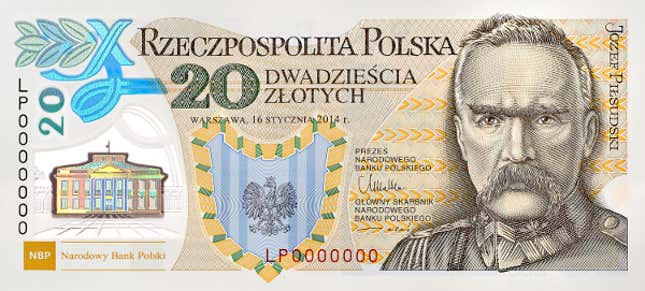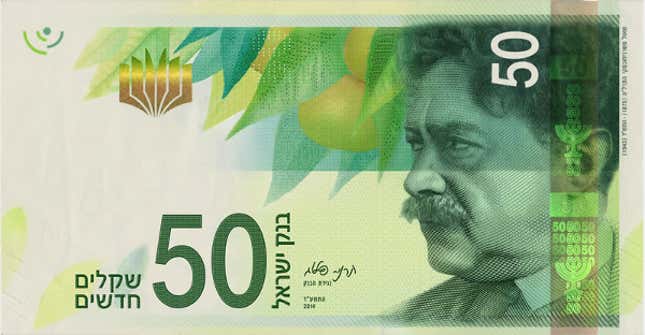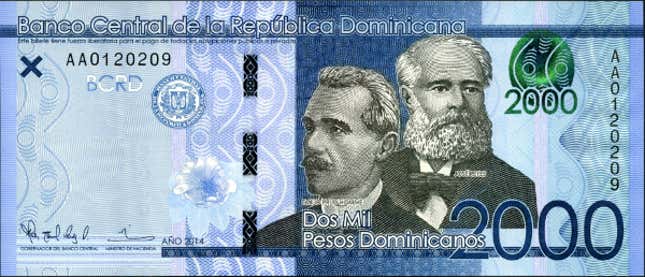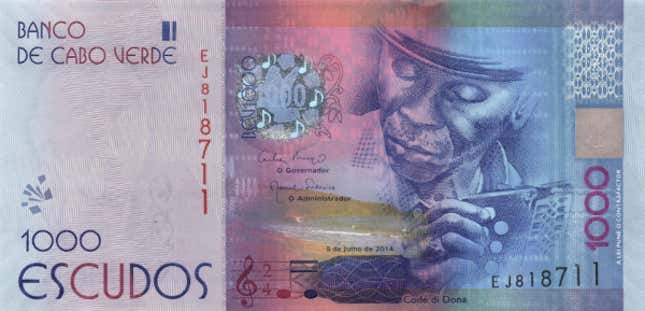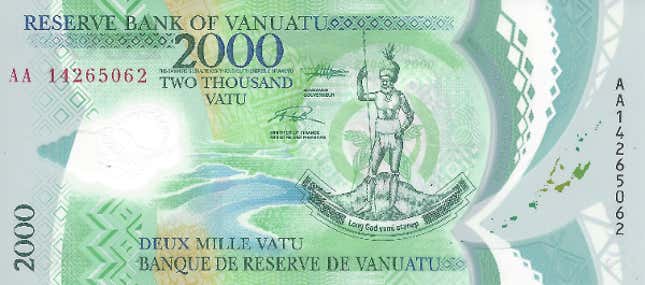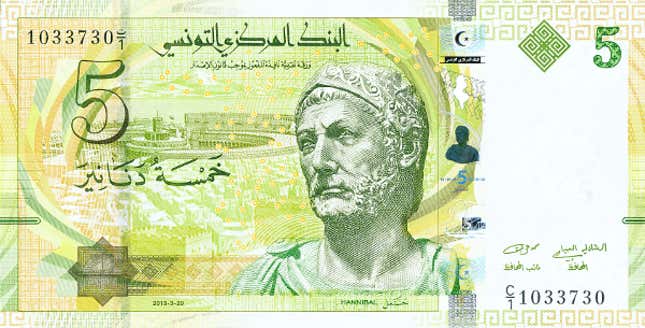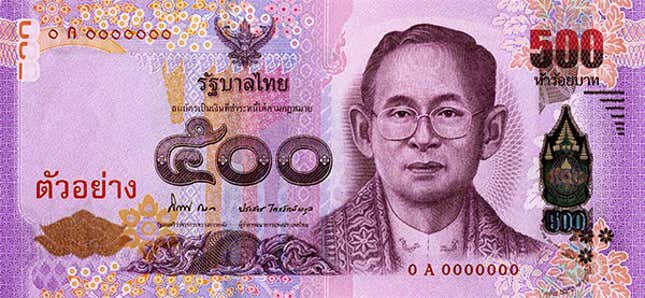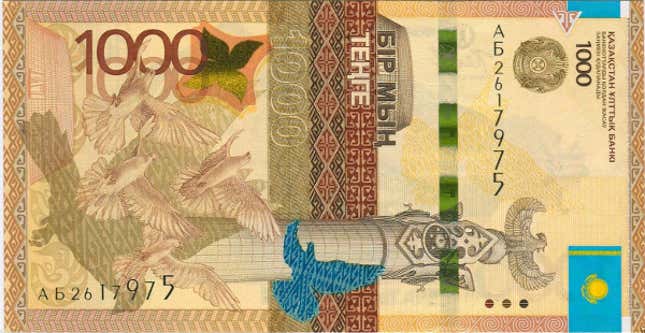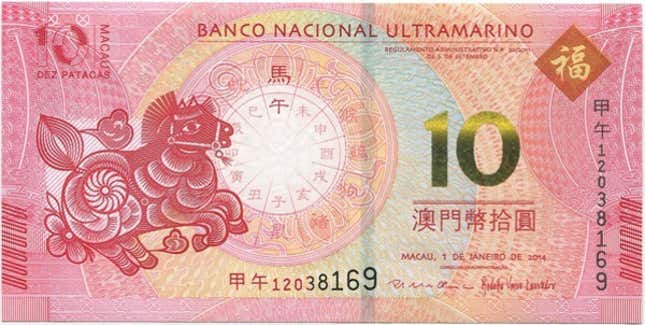 Kazakhstan (2013, 2012, 2011), Uganda (2010), Bermuda (2009), Samoa (2008), Scotland (2007), Comoros (2006), Faeroe Islands (2005) and Canada (2004) have previously garnered the top prize.
Established in 1961, IBNS is a nonprofit educational organization that aims to advance the study, collection and dissemination of information related to paper money. Membership is open to all enthusiasts from any country in the world.