SPONSOR CONTENT BY CITI
The Everglades was once seen as a swampy nuisance instead of the integral ecological gemstone of South Florida it's considered today. Over millennia, the massive, slow moving, shallow river evolved a pattern of ponds, marshes, and uplands, cultivating a teeming biological ecosystem along its path toward Florida Bay. At its peak, the Everglades could have flooded the entire state of New Hampshire.
But, beginning in the late 1800s, proposals for draining the river to help grow South Florida's agrarian economy accelerated. For the next several decades, irrigation and canals transformed broad swaths of marshland into farmland, allowing cities like Miami and Fort Lauderdale to begin attracting settlers in droves. That rapid development has continued throughout the 20th century, progressively destabilizing the natural ecosystem, and polluting its water.
A driving damaging factor has been the rising levels of phosphorus in the water. Cattail is a wetland native but under higher levels it overtakes other plants, degrading the Everglades habitat. Lou Toth, an ecologist working with South Florida's Water Management District (SFWMD) to tackle the problem, explains: "We're treating the water primarily with submerged aquatic vegetation cells to bring the phosphorous levels down to approximately 13 parts per billion before they're discharged into the Glades," said Toth. "That's the level that is needed to restore the Everglades."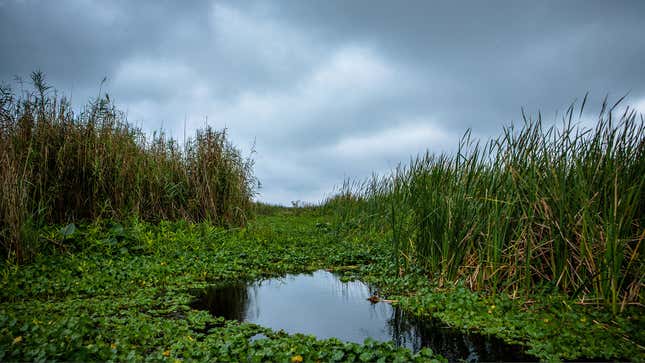 Today, restoration is crucial not only for the wetland's flora and fauna, but also for the population of South Florida. In addition to the dozens of endangered species that inhabit the marshes, the wetlands act as a natural filtration system, providing clean drinking water for 8.1 million people. And its health is central to the economy: the Everglades stands as a pillar of Florida's $67 billion tourism industry, and $100 billion agriculture sector, making it vital to local and regional commerce.
To help get the Everglades back to its full glory, beginning in 1972, the South Florida Water Management District (SFWMD) was given expanded responsibility for water resource management and environmental protection, overseeing water resources from Orlando to the Florida Keys. But to be able to effectively respond to the challenge of protecting and restoring the Everglades over time, the SFWMD needed a heavy influx of capital.
Michael Hole, a banker at Citi, worked with SFWMD on the project: "They had a problem, and they had solutions to make the Everglades healthy again. But they needed money," he said. "We figured out a way to raise capital for them."
The award winning deal was the largest bond of its kind ever offered in Florida, and by October 2006, the SFWMD secured $546 million, reflecting Citi's ongoing commitment to sustainability. "Without the innovative structure of the deal, it could've taken 5-25 years to do this," said Hole. "But from beginning to end, it took us 6 months to get the money in their pockets."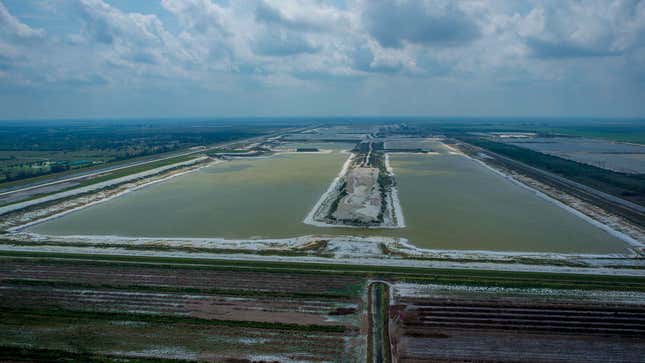 The bonds were put to use quickly, funding accelerated restoration projects. Leveraging taxpayer dollars to gain favorable terms and swift access to funding, the SFWMD could finance and fast-track projects that would help them avoid future increases in construction material and labor costs. But restoring the Everglades will take time: even if fully funded, restoration efforts will take decades to complete.
Still, newly created wetlands have emerged from this effort. And the Everglades Foundation estimates that restoration will generate $46.5 billion in economic benefits. Stormwater treatment areas (STAs) driven by green technology are now in place, reducing the too-high phosphorus levels so that by 2013, 57,000 acres of treatment wetlands were thriving. Further, there are plans to create more than 6,500 acres of new STAs and 116,000 acre-feet of water storage through construction of flow equalization basins (FEBs); those basins steady the flow of water to the treatment areas, and optimize the water quality treatment process.
What remains clear is that being able to expedite creative, sustainable environmental solutions requires equally inspired and reliable financing. With Citi as a partner, the SFWMD will be able to expand on their progress for years to come.
Read more about how innovative financing is driving progress here.
This article was produced on behalf of Citi by the Quartz marketing team and not by the Quartz editorial staff.