It has long been rumored that Apple plans to enter the TV market but, according to the Wall Street Journal, the company was once working on a radical see-through display that wouldn't have been like any TV in history. Unfortunately, Apple shelved the design last year.
In 2014, Apple was awarded a patent for a transparent display that used lasers to show images. When it was off, the screen would just look like a pane of glass—rather like the the televisions in Back to the Future II—but theoretically would look like a regular television when it was turned on. According to the Wall Street Journal, Apple shelved this radical design as it couldn't get a high quality picture and it used "an enormous amount of power."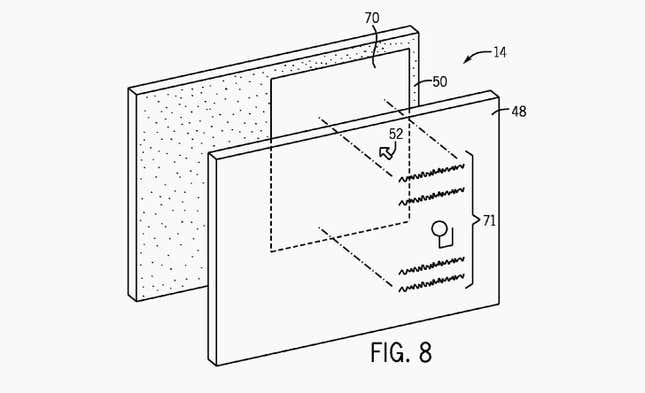 We've been promised transparent screens for years—Tony Stark had one in 2010 and Samsung showed off one at the Consumer Electronics Show that same year—but the technology has still not been made available to the average consumer. This is partly for the same reasons Apple didn't develop its plans past the research stage, but also because light seeping through a screen would affect any display's picture quality. As Mike Elgan wrote in 2013:
On any display, picture quality requires clarity — black blacks, white whites and vibrant colors. If the background bleeds through from the other side, picture quality will suffer, even if companies figured out how to make a see-through screen as high resolution as a conventional display.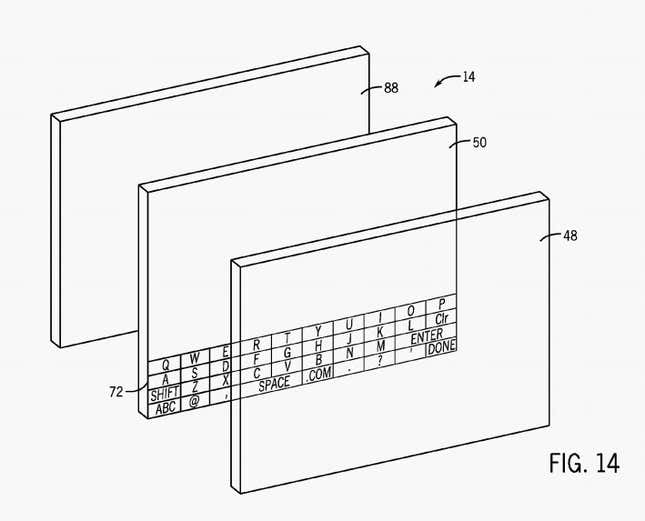 Apple did not immediately respond to Quartz' request for comment on whether it was still working on a transparent display, or any other display, so it's unclear whether the company will be releasing a TV any time soon.