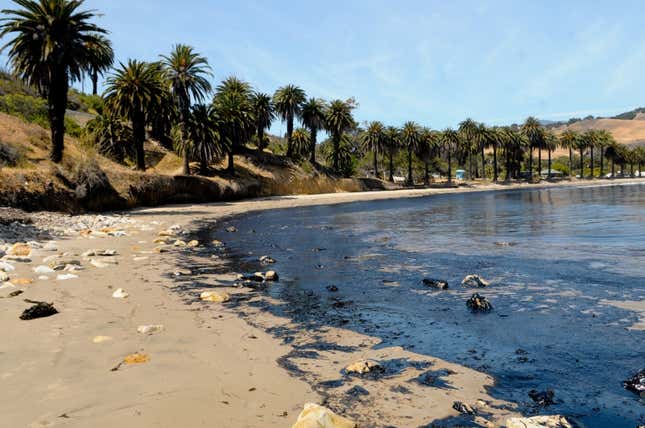 Oil is washing ashore on beaches near Santa Barbara, California, after a nearby pipeline operated by Plains All-American Pipeline ruptured, spilling an estimated 21,000 gallons into the ocean.
Coast Guard officials said the spill stretches for about four miles. It was started when a pipeline that runs along highway 101 along the California coast ruptured at  some point on May 19. Patches of oil pooled in a nearby field before it flowed down towards the sea. Here's an aerial view from local news station KTLA:
The oil washed ashore in a sandy bay near Refugio Beach Campground in the afternoon,  Noozhawk, a Santa Barbara area news website, reported.
An overhead picture from the US Coast Guard shows oil flowing into the ocean:
And officials photographed the oil washing up onto the rocky shore new the campground.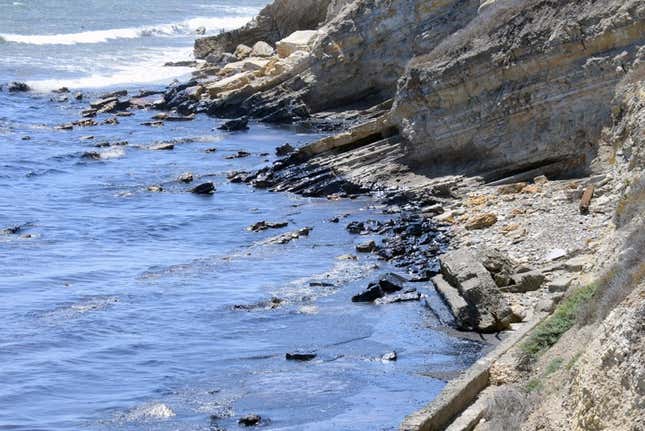 Campers were wading through the spill, trying to capture oil-covered wildlife, Noozhawk said.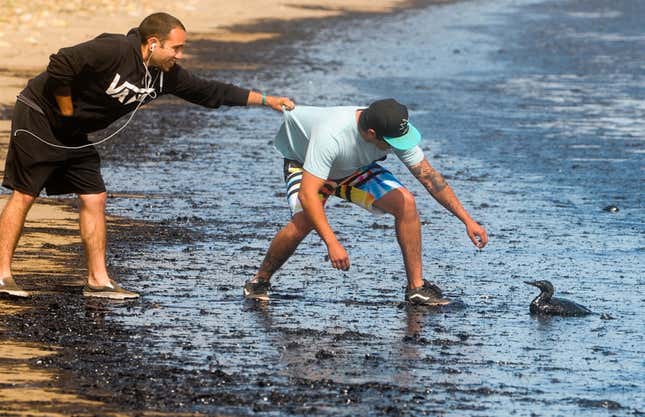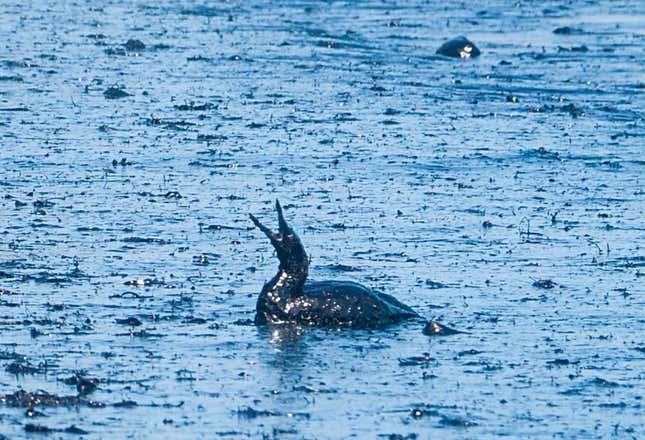 Refugio beach and the adjoining campground were quickly closed. Santa Barbara officials warned that nearby El Capitan Beach may also be shut. Refugio is a popular camping spot, and was reportedly fully-booked for the coming Memorial Day weekend holiday.
Plains All-American has not yet commented on the spill.
A 1969 oil spill near Santa Barbara that left a hundred-mile slick of crude is widely cited as one of the key events that gave rise to the US environmental movement.