What's the first thing that comes to mind when you think about the Middle East? Crisis is probably up there.
But the region is also home to some of the wealthiest individuals on the planet.
According to a report by New World Wealth, an information services firm, of the region's 320 million people, 460,000 are millionaires who have amassed close to almost half of the Middle East's $4.6 trillion wealth.
Since 2000, the report points out, there has been a 136% jump of the number of millionaires in the region, quite extraordinary if you compare it to the global rate of 73%.
While the assumption may be that one the world's largest oil producing region is inevitably going to have a lot of money, most of the wealth growth was generated through investment assets like classic cars and property. In fact, with oil prices falling in the past year , it has lost wealth for some of these individuals.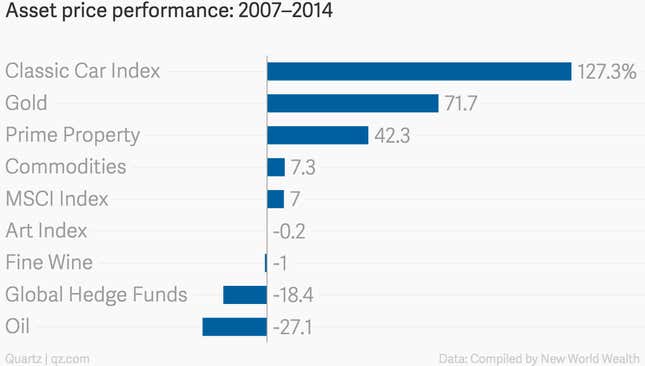 As to where, exactly, these millionaires are, Turkey boasts the highest number at 100,200 while Jordan is the least wealthy with only 6,300 millionaires.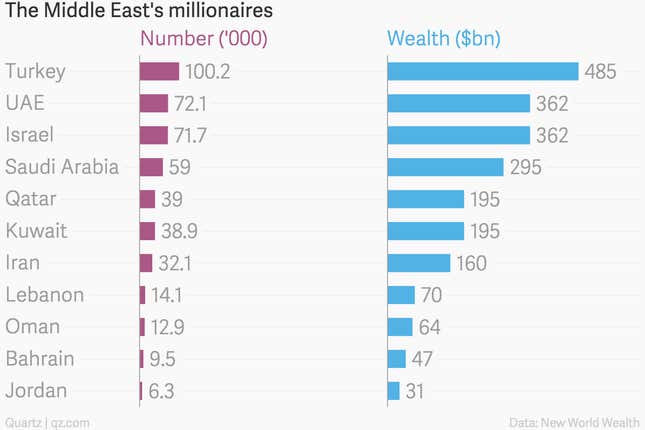 Of these countries, Qatar, the home of Al-Jazeera and the controversial choice to host the 2022 World Cup, has seen the highest growth.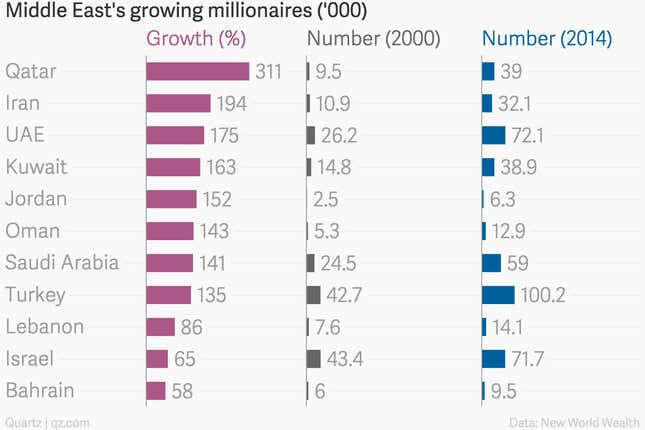 Going forward, the projection is that in the next decade Jordan will grow the highest number of new millionaires, an expected 62% spurt from the current number to 10,200. At 28%, Kuwait will be the slowest producer of new millionaires by 2024.
Of course, when it comes to the so-called 1%, there are different categories. After millionaires, comes multi-millionaires. And in the Middle East, the report says, there are a little over 26,000 individuals who can be classified as such, with Turkey leading the pack once again.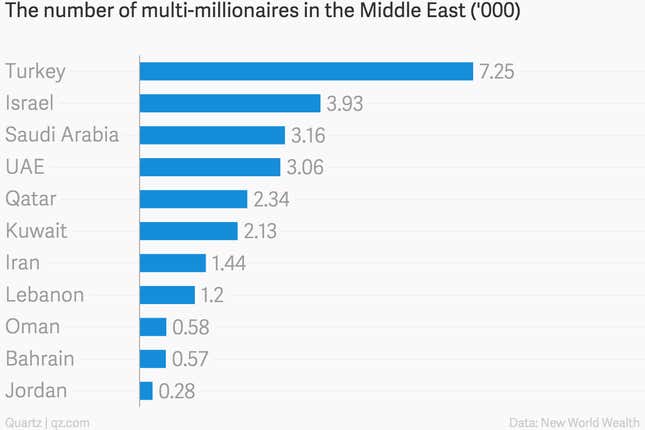 And so, the question that we all want answered: who are the richest people in the Middle East? The Qataris. And the the poorest? The Iranians.
This may partly explain why Iran is working hard to try and ink a nuclear deal with the Americans. The sanctions imposed on Iran over the last decade because of their nuclear program have hurt its economy. May be when the sanctions are lifted, we will see a new crop of millionaires emerging out of Tehran.