The NBA playoffs are at their most exciting time right now.
With the four best teams in the 2014-15 season left standing, the conference finals tipped off on Tuesday, with the Golden State Warriors pulling off a game 1 win over the Houston Rockets in their best of seven game series. And on Wednesday, Lebron James and his Cleveland Cavaliers did the same against the Atlanta Hawks in the east.
Here is the thing, though. The average first team salary of the NBA's final four was $4.48 million in the 2014-15 season, lower than both New York ball clubs, according to data released by sportingintelligence.com.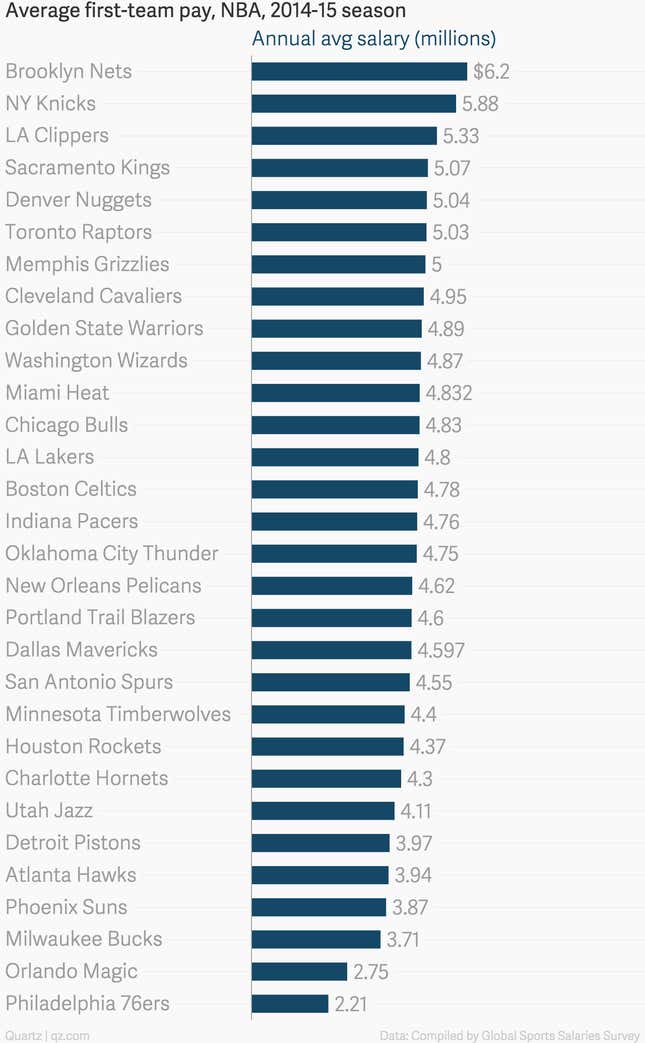 What did their chart topping salary bills get the New York teams? The Knicks had the dubious honor of finishing the season as the second worst team in the NBA. The Nets, despite having a losing record at 38-44, made the playoffs, but timidly lost in the first round.
Compare that to the Rockets, who had the second best record in a tough western conference or the Hawks, the vanquishers of Brooklyn and possessors of the number one seed in the east. They're both among the more frugal teams in the league, ranking 22 and 26 respectively.
It just goes to show: Money ain't all that.