Some time last week, Ian Blatchford, director of London's Science Museum, received a text message about a Russian spacecraft. "Vostok 6 has cleared customs at Dover," it read.
Vostok 6 is no ordinary spacecraft. It is one steeped in history, having carried Valentina Tereshkova, the first woman in space, into space (and back). It has faced much harder crossings than British customs officials. But its latest journey is a significant one: It marks the first item to arrive in London for what will be the most complete collection of artefacts showcasing the history of the Soviet space program outside of Russia.
Also on display will be items from the failed Soviet lunar mission, which was kept a secret from the world until 1989. Speaking at the Science Museum this week, Alexei Leonov, the first human to do a spacewalk and the Soviet candidate for the first man on the moon, talked about the comradeship between American and Soviet astronauts at the time.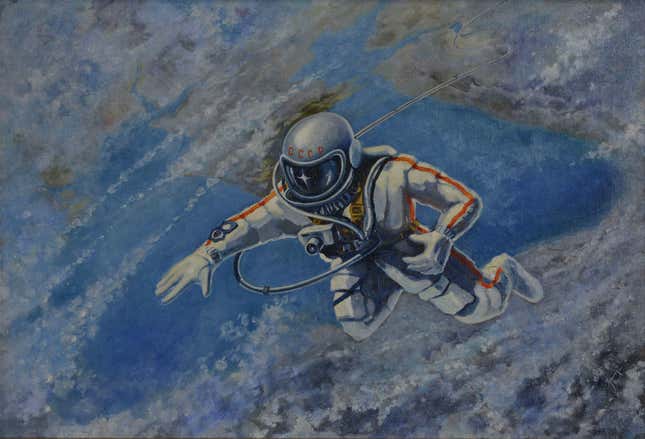 "We knew about the program in the US," in the 1960s, he said. "I knew those people personally and they knew me and we wished the best to each other although there was competition. That was the best competition. Olympic Games come and go and people forget about them. But this was in the service of mankind."
The Soviet program was cancelled in 1974. "The leadership said it was too risky. And we were not the first anyway," Leonov said. Reflecting on his own missed opportunity, he said, "It didn't work out for me. I was so close to it. I passed all the tests and exams. Instead I was put in charge of the Soviet [space] station."
The exhibition, titled "Cosmonauts: Birth of the Space Age," opens at the Science Museum in London on Sept. 18 this year and runs until 13 March 2016. Tickets are available now.