Before Vox Media struck a deal to buy Recode, the two digital publishers already had something in common: Comcast, which has invested in both companies and could end up owning them outright.
Comcast has been engaged in halting negotiations to acquire Vox Media, according to several people close to the talks. The sticking point, as always, is price, with Vox Media seeking a valuation close to $1 billion. Negotiations fell apart when it became clear Comcast didn't want to pay that much, but the two sides have talked again recently.
Gauging the likelihood of a deal this size is always difficult, and sources who spoke to Quartz on the condition of anonymity differed in their assessments of how serious the talks are. Representatives for Comcast and Vox Media declined to comment or didn't respond to inquiries.
One reason for the renewed discussions may be Comcast's role in encouraging Vox Media's acquisition of Recode, the technology news site with a small audience but growing events business. Sources say Comcast, which owns minority stakes in both companies, gave its blessing to the deal several months ago. David Zilberman, a managing director of Comcast Ventures, its venture capital arm, sits on Vox Media's board. He didn't reply to a message seeking comment.
With a stable of websites covering a range of topics from sports to technology to fashion, Vox Media has fashioned itself as the digital equivalent of glossy magazine publishers such as Condé Nast and Time Inc. It is positioned as a higher-end competitor to some rivals, like BuzzFeed, that are also well-funded by venture capital.
Vox Media has raised about $110 million over the last six years. Comcast Ventures invested in 2009 and 2012, helping fund Vox Media's expansion from a network of popular sports blogs called SB Nation to launch The Verge (tech), Polygon (gaming), and Vox (news), and acquire Eater (food), Curbed (real estate), and Racked (fashion). Collectively, the sites claim an audience of more than 150 million readers a month.
Its latest funding round valued the startup at about $380 million, meaning an acquisition would be too expensive for all but the largest media and technology companies. An IPO might be a more likely way for Vox Media's investors to realize their profit.
Recode's parent company, Revere Digital, is much smaller and hasn't had the same trajectory. Its founders, tech journalists Kara Swisher and Walt Mossberg, split from Dow Jones to launch Recode at the beginning of 2014, with Comcast's NBCUniversal News Group as a major investor. But the site's audience and revenue growth trailed internal targets, sources say, and it quickly became clear that Recode would have a hard time succeeding on its own.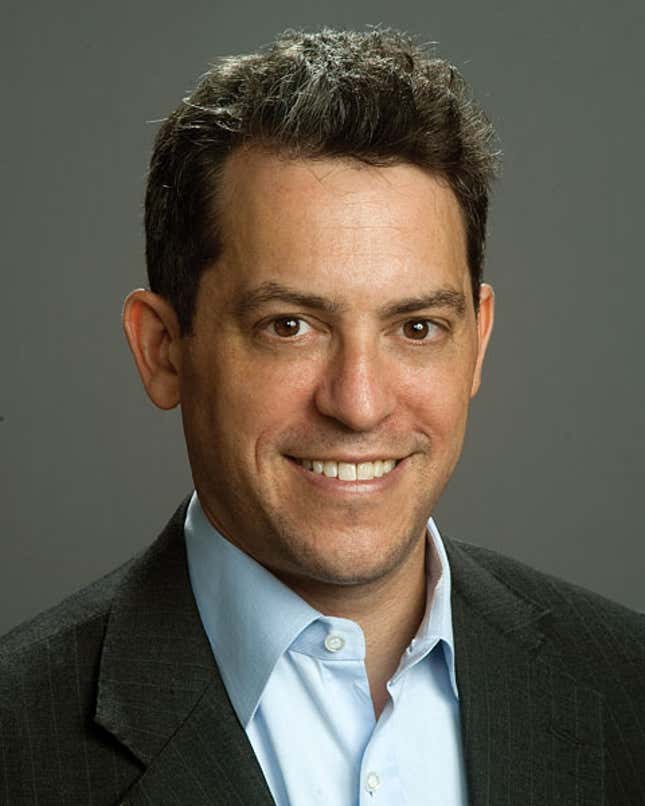 Investors, including Comcast, urged the company to seek a buyer rather than try to raise additional funding. The business was attractive to Vox Media primarily because of Recode's events, including its signature Code Conference, being held this week in Rancho Palos Verdes, California. In a memo to staff, Vox Media CEO Jim Bankoff said the company will "explore ways to apply" Recode's events business to other brands.
Bankoff is an experienced dealmaker, having previously served as AOL's executive in charge of media properties. He assumed his current role in 2008. Bankoff has previously said he intends to create a "really damn big" media company before seeking an exit, contrasting his ambition with the sale of the Huffington Post to AOL for $315 million in 2011 or Bleacher Report to Time Warner for about $200 million in 2012.
Since its second investment in the company, Comcast has viewed Vox Media as something like a digital laboratory from which its other media properties, largely part of NBCUniversal, could learn. Executives and editors from Vox Media paid visits to the staff of many of NBC's websites. Owning the company outright could give Comcast better access to Vox Media's strategy and technology, and provide a hedge against NBC's heavy reliance on television advertising, which is expected to shift more quickly toward web advertising in coming years.
Comcast didn't set up the deal between Vox Media and Recode, and considers it separate from any potential acquisition of its own, sources say. Comcast's interest in Vox Media was first reported in April by Fortune, which said then that talks had "fizzled out."
Any deal between the two companies would be a little ironic because some of Vox Media's websites have been harsh critics of Comcast. The Verge called Comcast "the worst company in America" and launched a critical investigative series. Nilay Patel, the site's editor-in-chief, has likened Comcast CEO Brian Roberts to a modern-day robber baron.
"I have always known my career ends with Brian Roberts firing me," Patel joked on Twitter last month.