Alex Sturrock is a photographer who has spent much of his career documenting the lives of ordinary London residents. Sturrock explains how Instagram has "re-energized street photography" but can also make his subjects vulnerable to public shaming. 
These photos were all taken over the last year. They were taken in areas of London that are very close to the center but predominantly residential and have a wide social mix. It's something I have grown up with, but unfortunately there is an increasing feeling here that this is now under threat, following wave after wave of development and the move away from having some kind of social responsibility for others.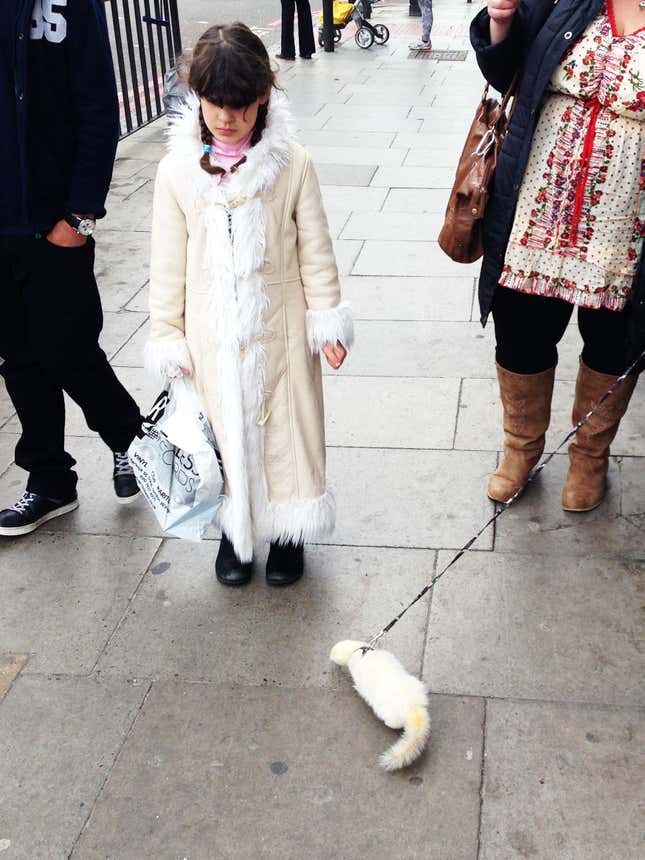 It's very hard to choose who to photograph because everyone, on close inspection, has something about them which represents the history of their family, their culture and themselves. I do ask myself why I am choosing certain people, I try to rely on instinct more than premeditation. I just expose myself to the world and see what draws me.
I use Instagram to share my work, it's this very public space which has re-energized street photography in a way that I didn't think was possible. Unfortunately, it has also put the images, and people in them, in a position of vulnerability—because of the "shaming culture" which has developed online. The possibility that people would see my images as playing into that is something that I'm very concerned about.
Overall, I have had a very positive reaction to my work. I try to take pictures without being noticed, and then if I think that there is a potential portrait, as opposed to an observed moment, I will speak to them and ask if it is okay to take a photograph of them. When people say "no" to a portrait it can stay with me for a long time; it can be very painful knowing it could have been something special.