As the venture capital sector expands and matures across the continent more jobs are being created more frequently, says a new venture capital study. In particular the two largest economies, Nigeria and South Africa are attracting more investment that helps drive interest beyond their own borders.
With better funding options, as witnessed by Nigeria's Hotels.ng raising $1.2m seed capital, there is a suggestion that local start-ups are no longer just gamblers trying their luck. Young entrepreneurs on the continent have started to create jobs for themselves and many others by establishing ventures that are meeting the demands of their markets.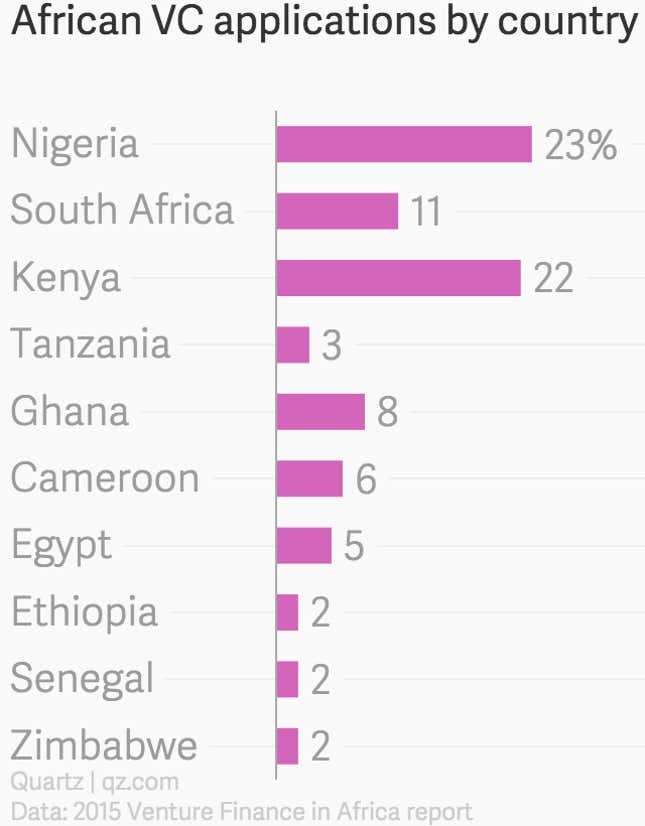 But where is the money going? South Africa leads the continent in terms of investments its entrepreneurs are receiving.  Meanwhile, Nigeria gets the highest number of VC investments while Kenya boasts the most foreign based investments, according to data by Venture Capital for Africa, a platform that profiles ventures in the continent.
The report said investors believe management and team are the most important factors they consider when investing. It also said country's level of economic growth and size of market are the most important factors when deciding where to invest.
E-commerce and software development seems to be where the majority of  investment is going while real estate is the least area of focus for VCs.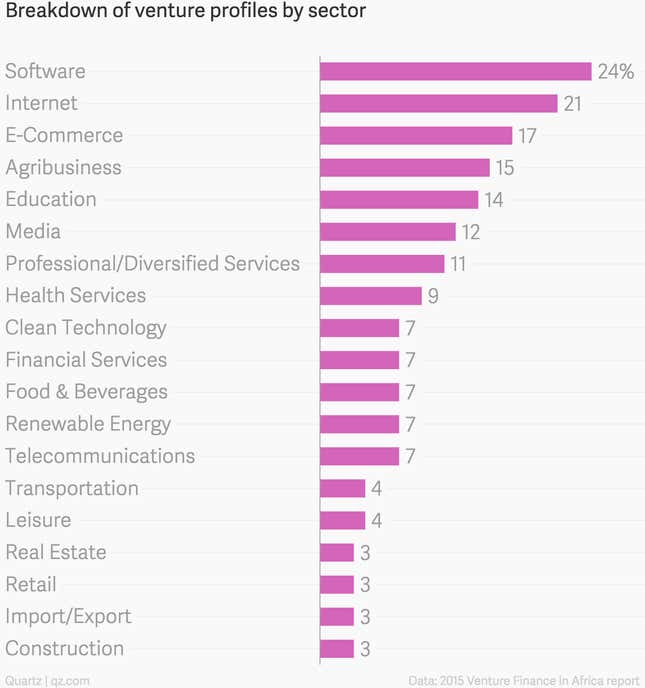 The report also points out that the average capital secured per venture rose from about $130,000 in 2013 to over $200,000 in 2014, a 59% jump. Perhaps even more significantly is the fact these ventures are creating an average of 5.7 jobs per company. Altogether, close to $27 million was raised for start-ups last year compared to $12 million in 2013.
And when it comes to performance, 70% of the ventures in the study have started generating revenue. And a third of the businesses are either generating a profit or are breaking even.