Among shoppers in the West, the notion persists (pdf) that "Made in China" indicates—to put it bluntly—junk. Many still prize labels boasting a product was made in, say, Italy—even if a growing number of Italian products come from factories that are Chinese-owned and staffed.
But the quality of Chinese-made clothes is rising fast. China's garment industry has been investing in manufacturing technology and training for decades now, and its workforce has collectively gotten better at stitching and assembling garments as China makes a growing share of the world's clothes.
There are still dim, claustrophobic sweatshops—too many, sadly. But China is also home to a highly skilled, highly specialized garment industry, one that supply chain managers of global mass-market clothing brands, and even some high-end labels, regard as offering the best mix of price, speed, and—yes—quality.
"If I was to make a basic men's jean, I'd make that in Pakistan," Edward Hertzman, co-owner of the trade publication Sourcing Journal, tells Quartz. "If I was going to make a fashion woman's garment, I would move to China because their skill set is better, their hand is better, their finishing is better, and they can handle that type of fashion."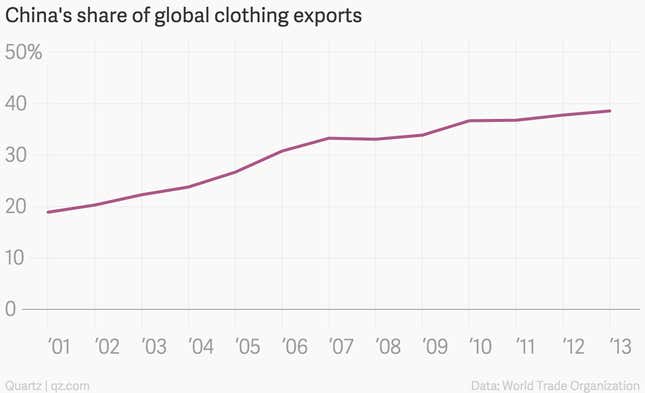 The industry has become so specialized that entire cities in China may center on manufacturing particular types of clothing. In her book Overdressed, author Elizabeth Cline marvels at the existence of a city near Shanghai that makes most of the world's socks—about 9 billion pairs a year—and another in Zhejiang Province with around 5,000 factories all making children's clothing. "There's also a Sweater City and an Underwear City," she writes, "where huge volumes of each are churned out in highly concentrated areas."
That intense focus allows factories to become extremely proficient.
Indeed, luxury fashion labels now routinely make things in China. Burberry, Armani, and Prada have all manufactured there, because it's cheap but also because they're still able to get good workmanship for the price. Even the Japanese brand Visvim, known for its fanatical attention to detail, produces high-end, handmade footwear there.
Miuccia Prada makes about 20% of Prada's collections there. And, she told the Wall Street Journal, "Sooner or later, it will happen to everyone because [Chinese manufacturing] is so good."
China also has its own burgeoning, home-grown luxury fashion industry, featuring Chinese designers who make their elaborate creations in their home country.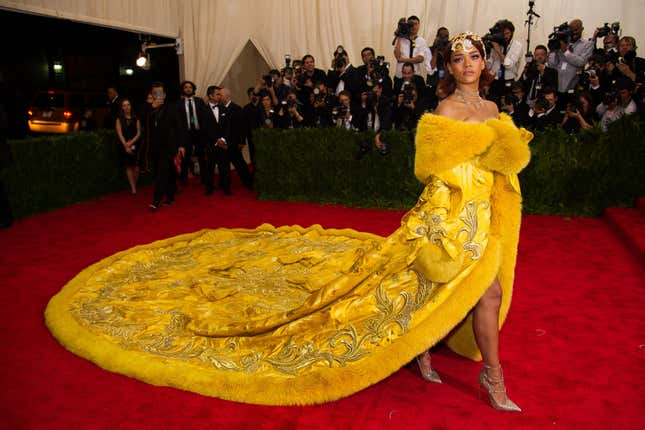 The oft-repeated analogy for China's manufacturing progress is Japan's evolution. Now regarded as a paragon of precision and efficiency, it too once had a reputation for shoddy exports. Toyota and its method of "lean manufacturing" helped the country rehabilitate that image, and in fact some Chinese garment manufacturers have followed Toyota's lead specifically. (It's a particularly apt comparison because Toyota originally made fabric looms, not cars.)
For Roger Lee, CEO of Hong Kong's TAL Group, "lean manufacturing" is essential to his operations. The giant shirtmaker, which says it produces one of every six dress shirts in the US, operates 10 factories, including two in China. "Before, if you started production of a shirt, it would take you about two weeks to get it out," Lee says. "Today, if you put one shirt in, you get it out in two to four hours."
TAL Group, which calls itself an "innofacturer," has become known for its data-driven efficiency. But Lee tells Quartz that his company is not alone: China's garment industry has worked to improve quality and speed to stay competitive. That's because as wages rise rapidly in China (pdf), some production has shifted to deadly-cheap countries such as Bangladesh. "Where labor is still relatively cheap, it's not as important to be efficient in that way," he says. But "in China, we definitely have to be a lot more efficient if we're going to survive."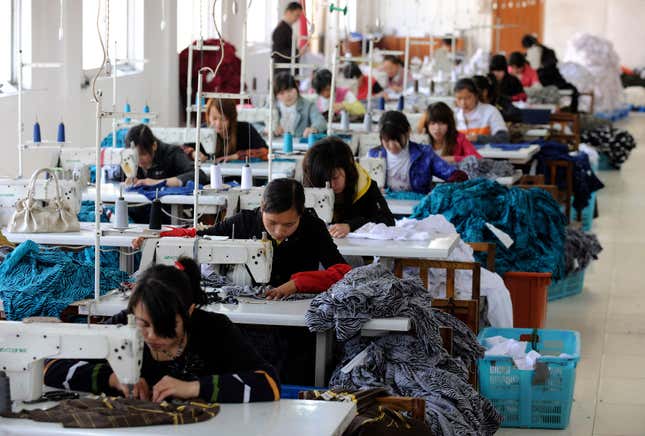 A "Made in China" label doesn't guarantee a good product, of course. It's a large country that's still developing, meaning some industrial areas are more advanced than others. Hertzman tells Quartz that determining an item's quality can only accurately happen on "a factory-to-factory, product-to-product basis." Still, generally speaking, he says, "sourcing executives have a higher expectation of the fashion and the value-added products coming out of China than other countries."
The proof, according to Josh Green, CEO of Panjiva, a site that connects sourcing professionals with suppliers, is that despite the rising wages and costs of doing business in China, companies have not walked away. "[China is] viewed by people who make buying decisions as unique and hard to replicate elsewhere," he says. "If anything, China has developed such advanced capabilities, it's making it hard for other countries to compete."