Americans are known for being quite obsessed with television. But it turns out there are places on this planet where humans consume even more television than in the US.
According to marketing agency ZenithOptimedia, people in Saudi Arabia, Croatia, Lithuania, Romania, and Serbia watched more TV on average than Americans did last year, and are forecast to do so again in 2015.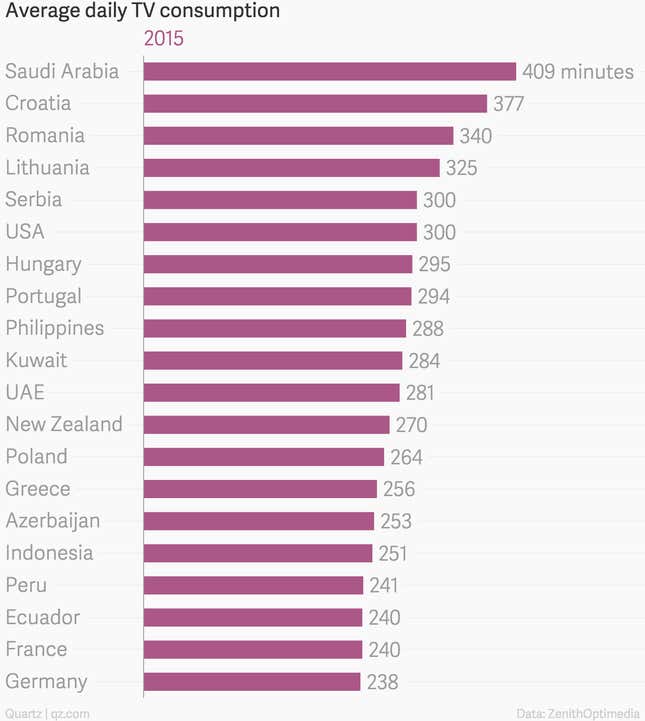 Saudi Arabia and Croatia have been averaging more TV consumption than Americans since at least 2010, according to the agency's numbers.
Americans will average five hours of TV a day this year, more than people in any other OECD economy contained in ZenithOptimedia's study.  Five hours sounds like a lot, but it's actually down from the 5.42 hours of TV a day they averaged back in 2010.
Before you get too excited about what declining TV consumption might mean for the world's biggest economy, it's worth remembering that overall media consumption in the US, like almost everywhere else, is growing. That's largely because, as they watch less TV, Americans are spending more and more time on the internet.