One day before Apple's annual developer conference, Sony Music CEO Doug Morris confirmed that Apple will debut a new music streaming service at the event.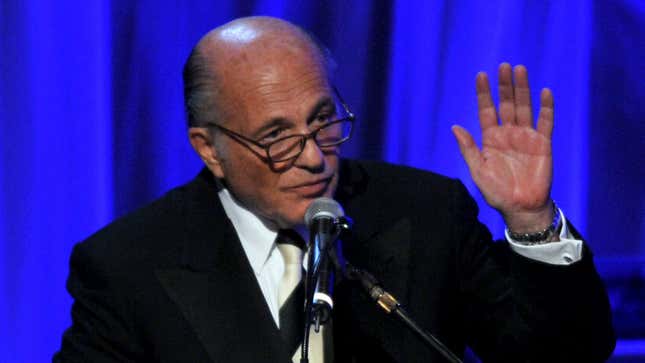 "It's happening tomorrow," he said Sunday (June 7) during an interview at the Midem music festival in Cannes, according to VentureBeat. Morris did not reveal additional details, such as pricing.
Apple has been widely expected to unveil the service at its Worldwide Developers Conference (WWDC). Still, the famously secretive company usually tries to keep its business partners from blabbing about its plans before they are officially announced. Morris's comments come shortly after CBS chief Les Moonves publicly confirmed that Apple is working on an internet TV service.
Steve Jobs would not be pleased. To wow and surprise consumers, Jobs had maintained a culture of extreme secrecy at Apple. "If everyone knows what you're doing it makes you scared," Steve Wozniak said in 2012 about his Apple co-founder's penchant for secrecy.
But it's a friendlier, more transparent Apple under current CEO Tim Cook. The company is getting worse at keeping secrets, with many advance rumors about the Apple Watch and recent iPhone models turning out to be true. But as 9to5Mac's Mark Gurman made clear in his reporting about the company's public relations strategy, Apple is still in control of its story and often the very source of leaks that make their way to the public.